I just spent a month in Ireland - mainly attending road races - and it is hard to avoid a road race in Ireland these days. There is one in every city, town and village.
Running is the purest form of exercise and the greatest thing you can experience for a healthy mind and body and it is great to see so many people taking to the streets.
Some people will think I am biased, as running has been such a huge part of my life for so long, but in reality I am only now experiencing the joys of running. These days, I do not run to win a race or run a fast time; I run for the pure enjoyment of running and the freedom it gives when you leave the phone at home, lace up and hit the trails.
"I feel that the saturation of races throughout Ireland is diluting the quality of our top end runners"
It never ceases to amaze me how energised one can be after a run, I have crossed many time zones this year but every time I touch down, the thing that gets me back on track is when I get out for a run and come back ready to tackle whatever the day has in store for me.
I was at the Great Ireland Run last month, which is towards the higher end of the spectrum when looking at competitive athletics.
This was the Irish 10km road Championships, so All-Ireland medals were up for grabs and it even included an Elite Women's starting point, to really showcase the women's race on its own.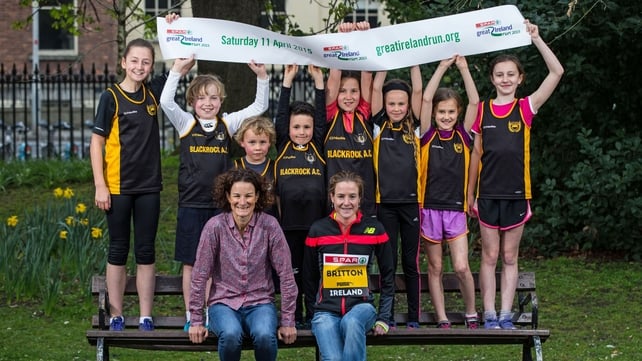 There was some good quality, but not a whole lot of depth for a national Championship event.
The very next day I was in Cobh for the Great Island 10, a very successful 10 miler with the main aim to raise money for the Irish Cancer Society.
This year there was also the addition of a four mile run to encourage new runners - particularly the growing fit4life group linked to the Ballymore Cobh AC.
This group began when I was home in December and was so successful that some of the initial group have joined Ballymore Cobh AC and even completed the 10 mile race. I only joined in with the four mile race as I was returning from an Achilles injury - just being cautious and avoiding the hills and potentially having to walk to the finish line from Ballymore!
Next up on Thursday evening was the phenomenal Ballintotis Village Four Mile race - and this really is a village. This run started six years ago to raise funds for a new community centre. This year there were close to 1,200 people finishing the race in Ballintotis, if you have ever been to Ballintotis, you will understand my amazement at the growth of this race.
The great divide
Depending on the event, there can be some good races, but often no comparison to the energy of the phenomenal road racing scene that is taking over Ireland.
I think most people are operating in the comfort zone and not really challenging themselves and reaching the next level. There is not enough fear in our top athletes that someone is coming up behind to take their place if they falter.
This is where I see the great divide - the gap between the elite athletes and the fun runners. I have great respect for everyone that runs, because everyone has their own motivation to get out the door - but I feel that the saturation of races throughout Ireland is diluting the quality of our top end runners.
It is much easier to head out and run a race than plan ahead and focus on a training plan and target a specific race. Even if athletes do make a plan and aim for a race, there will likely be very little competition to push the athlete to get the best from themselves.
We need to set a tiered level of road races, a bit like the Gold, Silver and Bronze IAAF road races, that must meet certain criteria. You know what to expect when you turn up.
As I have an interest in the standard of athletes representing Ireland, I feel we need to encourage competition amongst our top athletes rather than have the best athletes dotted all over the country racing the clock rather than racing each other.
There is a place for everyone in the local fun runs but we really need to prioritise some of the key races as elite races and focus on the quality over the quantity. The numbers are there - as are the stars - but we need too highlight the stars and push them beyond their limits and onto the world stage.
20 years on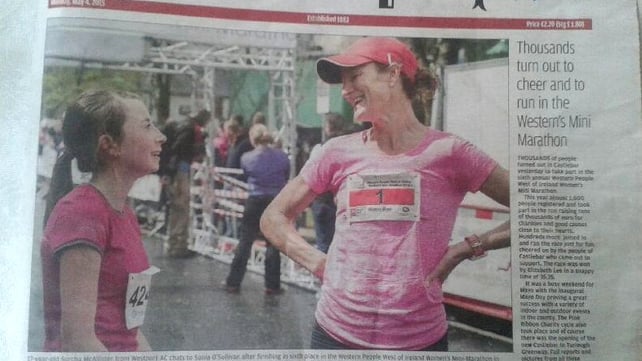 I've been working recently on the Sonia 5k, this race will take place in Dún Laoghaire on 13 June. It is a celebration race 20 years after I won the Gold medal over 5,000m at the World Championships in Gothenburg.
The race on 13 June is open to athletes of all ability and I would love to see some fast runners at the head of the field and even some young junior runners to come and see what they can do.
It's a flat and fast course and I'll be hovering around 20 minutes for anyone who would like to run around with me on what promises to be a great day out for everyone - and there will be a World Champion Gold medal for everyone that crosses the finish line.