I won't lie, staying motivated is hard. It's hard to train every day for 11 months of the year; it's hard to keep saying no to various gatherings with friends and family, it's hard to eat well all the time and it's hard to stay positive when there is constant negativity in the sport of athletics.
Motivation, drive, passion and application are paramount throughout the whole 11 months of the athletic year. It's a positive mindset, without it, you're doomed.
October is when it starts and it won't finish until the following September. Through the dark, wet, cold and on to the bright, warm sunshine you have to be motivated to apply yourself 100% to the cause. 
During the months of April and May the start of competitive season is beginning to appear on the horizon. You can finally make out the start line after a long pre-season of seven hard months.
Motivation naturally comes along with the buzz of excitement that fills your stomach, finally getting out on the track to compete.
Training at the business end of the season
It's now all about race preparation and tapering the training load in order to peak perform.
At this crucial stage of the year, training starts to focus on quality, so the training volume decreases, but the quality increases.
Questions begin to be asked of where your form is at - both mentally and physically.
Has the last seven months of work paid off? Are you ready to roll?
I always began to get excited about the upcoming season at this time of the year. My training group would spend four weeks training in Irvine, South California. That fresh perspective provided us with a break from the monotony of our normal training environment, and the impetus to do some high quality training in the almost guaranteed warm weather.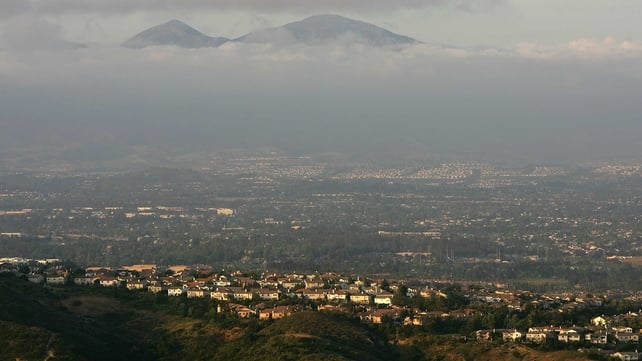 It also gave the opportunity to get some early season races under the belt at local American colligate competitions. These were invaluable in order to blow away the cobwebs after a long winter.
Using your mind as a positive tool
The upcoming races, time-trials in training, major championships approaching, securing my grants and sponsors: all of these issues would enter my head and produce some positive and negative thoughts.
An athlete's mindset is a powerful tool, and turning it into an ally is critical.
So how does one remain positive and motivated throughout the long winter and ahead of an intense summer?
My answer was always to look at how far I have come - seven months is a long time.
So reviewing my goals, looking back over my training diary and seeing all the hard work that's done can really build confidence and excitement. Money in the bank.
Starting the training year in October, with clear goals, is powerful. It brings clarity and focus, and a well organised plan to achieve these goals is an essential tool.
We worked off monthly training plans, with every day and every session planned out, including rest days.
This provided daily short-term goals. The aim was to complete the four weeks in front of you before even thinking of next month or indeed the summer ahead.
Daily targets are very important, and when met or exceeded, the feeling of going to bed at night knowing that you have put in a solid working day is great motivation. If you can do that consistently, the outcome will looks after itself.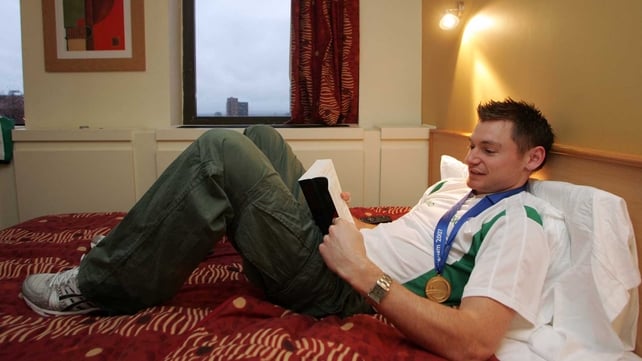 Asking yourself tough questions
It's critical to be honest and ask yourself some tough questions on a regular basis. By challenging yourself, you grow.
My coach, Nick Dakin, was always good at challenging me and providing though targets and goals. What did these goals look like?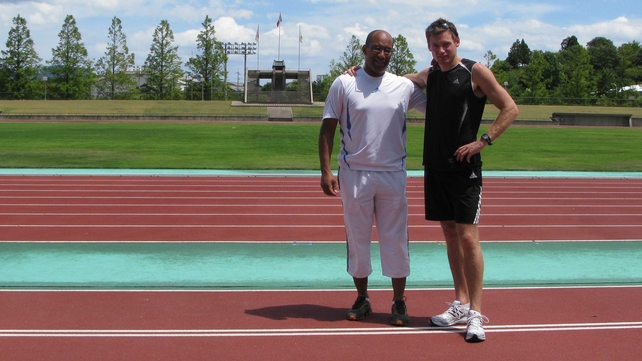 Coaches would give athletes time-trials. For example Nick would tell me to run 300-350m against the clock. The outcome would give him an idea as to where we were at in our training. Mentally these were almost like races, you wanted to perform well and run a good time.
Nerves would begin to engulf my stomach: have I done enough; has my training programme worked; the fear of major championships approaching was in my head; not performing equals not securing a grant or sponsors. All of these issues would enter my head and produce some positive and some negative thoughts.
Those time-trials gave me anopportunity to blow away those negative thoughts, force me back to the now, and focus on what I could control.
You can't control what's going to happen weeks or months down the line, or what drugs other athletes you are going to take, you can only control yourself.
When the trials went well it helped breath some new encouragement and excitement into your training.
Confidence, belief, and the feeling of fulfilment that you have worked hard and you are improving is the best drug there is.
Martin Fagan and the Rio Olympics
The drugs issue will never simply vanish from athletics. It will take time, persistence and stronger rules that stand up in courts around the world. But it's also the decisions each individual country makes. Having served his two-year drugs ban Martin Fagan ran the qualifying time for the Rio Olympics marathon in Zurich last Sunday. Athletics Ireland and the Olympic Council of Ireland now have a decision to make. Should he be selected?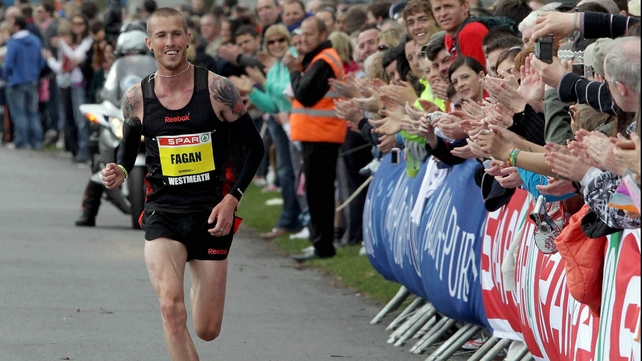 My personal view is no, he should not be selected.
I have always stood on the side of clean athletes and just because Martin is Irish I'm not going to change my tune. Selection sends out the wrong message, and I feel Martin himself knows this. I have nothing against him, he cheated and I think he accepts what fate lies before him. If we are going to get tough on drugs, it starts at home and zero tolerance is the only way forward.
There is no beating honesty and relying solely on hard graft throughout the year to get results. It's a great way of feeling alive and living to the max. That feeling of nervousness before you train or the feeling after training when you know you have pushed yourself is amazing, and it is something we can all grasp.
It all simply comes down to mindset. That's the reason for setting personal goals, reminding ourselves of these goals on a continual basis, challenging ourselves and rewarding achievement. Backing these goals up with a clear plan is crucial.
It makes us feel better about ourselves and the world around us. It's free and it's out there for everyone. That's the power of a positive growth mindset.
Quote of the day: "A goal without a plan is a wish."