One thing I learnt over the years was to debrief, whether a championship went swimmingly or terribly.
At times we only analyse our performance - if it is not what we wanted. After some of my most epic fails I then had some of my biggest successes; I believe the exercise of looking back and asking question as to the reasons things worked or didn't work is very beneficial in moving forward.
Everyday is a learning day.
The indoor season is on the route to the bigger outdoor season. It's very important athletes learn from their experiences in the European Indoor Championships in Prague a fortnight ago, in order to make necessary changes or to reinforce their confidence that everything is going well.
I have been around athletes who have run well indoors and almost took that as a golden ticket that the outdoors season will go to plan. They became far too relaxed post-indoor season and by the time the outdoor season was in full swing, they were cooked and asking questions of themselves as to why they haven't improved from the indoor season four months ago.
Medals are great, and winning is even better, but the biggest thing indoors competition told me was that I was in shape and my training over the last five months is working. This gave me huge confidence in my ability to achieve greater things in the outdoor season.
I debriefed with my coach and support team after every championship. I looked at the things that worked and things that didn't work, including: nutrition; recovery between rounds; warm up on the day; training in the weeks prior to a championship; my mental state; nerves; dealing with media; and family and other team members. I always asked, 'What were the things I could improve, manage better or avoid?'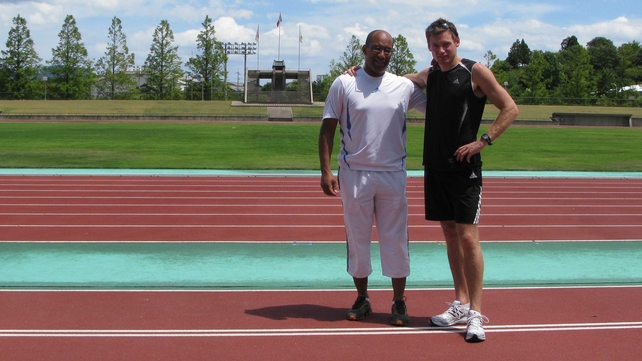 When I look at the Irish results from Prague, overall I feel it was a good championship.
Sports are now competing against each other for TV and media coverage, sponsors, spectators and grassroots participation.
To showcase a sport is extremely important in this day and age and the best way to do so is with success. Positive coverage is the only way the sport can grow and generate a fan base, which as a result can bring in much needed income to provide the best structures and pathways for talent to rise.
The commercial income Irish rugby receives is the building block to keep the talent pipeline strong and robust. Full-time coaches are employed at grassroots level all the way up to U20 and of course senior.
Support teams including strength and condition, physio and nutrition are also employed to help nurture the next generation and maintain the success Irish rugby is currently having.
Mark English progressing well
Mark English's silver medal in the 800m was the highlight from Prague, and I certainly liked the way he managed himself throughout the rounds. Mark knew exactly what needed to be done and looked like an athlete full of confidence and in total control.
The bronze medal from the European Championships last August in Zurich has given Mark a massive platform to work from and he has taken it in his stride.
The next 18 months in the lead up to the Rio Olympics is huge in an athlete's career and no sooner than this summer is the European U23s, followed by the World Championships in Beijing, followed by the world indoors, European outdoors and then the Olympics.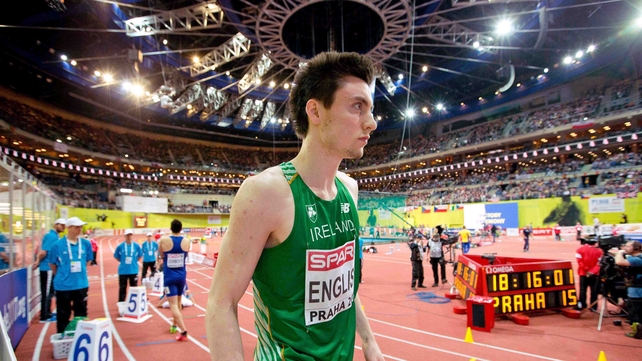 Medals hard to come by in athletics and I was delighted to see Mark back up his bronze from Zurich with a silver in Prague. It'll be tough for Mark to medal at the world championships this summer, and if he decides to do the world indoors next March, medals may be harder to come by due to increased level of competition when you step onto a world stage.
Overall, Mark is improving all the time and at 21-years-old he has many more championships in front of him.
The wider view is that he has given the sport of athletics some much-needed positive media and created interest in the sport of athletics.
Other positives in the Ireland team
Away from the silver medal there were some good performances from the likes of John Travers, Ciara Everard and Dara Kervick. Other athletes performed with distinction in running personal and season bests.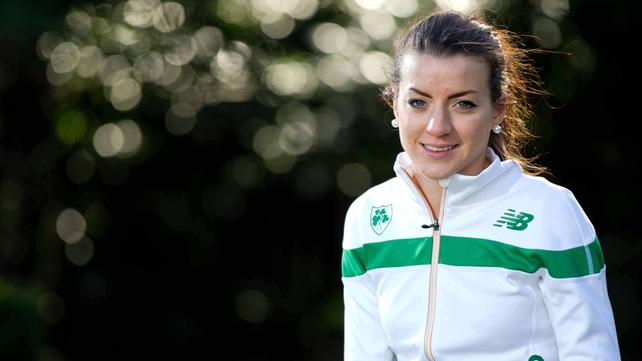 These are the performances you want at championships, athletes running their best times when it matters most. It shows that the athlete is up for it and also the plans they have implemented to peak at the right time have worked.
Too many times have I seen athletes just happy to be there - on a jolly. The major goal was to get on the plane. My first coach Jim Kidd always said to me, 'You have a ticket to the ball, now dance.'
It was encouraging to see athletes perform well on the European stage and I now challenge them to take it the next level. Go home, debrief and ask themselves, 'What can I do better?' Own your talent.
Full-time coach needed in Ireland setup
One thing I noticed, and perhaps it's because I spent a lot of my career surrounded by the British setup, was their continued success and depth in sprinting.
Without their 100m medalists from Zurich last summer, James Dasaolu and Harry Aikines-Aryeetey, there was two different athletes challenging for medals in Prague, with Richard Kilty taking gold, unfortunately CJ Ujah was disqualified due to a false start in the 60m final.
Back before the Beijing Olympics, UK athletics, the national governing body now named British Athletics, brought in full-time coaches from Canada and the United States to help improve GB sprinting.
In line with full-time coaches they installed a number of British apprentice coaches who would be educated and nurtured with a view that one day they would take the place of the foreign coaches.
This model continued for a number of years until the foreign coaches returned home after the London Olympics and now the apprentice coaches have taken the reins and sprinting is going from strength to strength. It doesn't stop there; again apprentice coaches are slotted underneath them to ensure the pipeline is secure for another Olympic cycle.
I firmly believe this is having a very positive effect on the success of British sprinting and they now have a depth of athletes knocking on the ten-second barrier over 100m.
The female side is the same, a number of athletes getting close to 11 seconds that makes the relay team strong enough to challenge the like of Jamaica and the USA.
In Ireland we are still behind what other countries are doing in relation to the coaching structure. We are improving our support services to athletes, but we still need to bring in full-time coaches.
As it stands we have a full-time endurance coach, which is a great step forward, but we do need a sprint coach, then you can invest in jumps and throws coaches as the system progresses.
If we don't we are simply not on a level start line. It will take investment, but you reap what you sow and if we can support a full-time coach with Irish apprentice coaches we are looking at investing in the next generation of coaches and athletes.
Success breathes success; but the structure has to be in place to allow it to flourish
As the sport of athletics evolves the standards to make world and Olympic games are getting tougher. Already we have seen the IAAF set one standard for the upcoming World Championships in Beijing. For example the men's 400m A standard was 45.28 seconds and the B standard was 45.60.
This year there is no slower B standard anymore, just a single standard of 45.50. This will cut down on the number of participants, which will no doubt keep the TV companies happy.
"The key element of the new system is that the IAAF shall establish the ideal number of athletes (and relay teams) to start in each event of the championships and shall ensure that such ideal numbers are met through a qualification system which, essentially, combines entry standards (only one standard) and invitations based on performance lists." - IAAF
What happens if the standard is just that little bit too far for some athletes? Well in sprint events, relays become the hottest ticket in town.
Squad development of relay team
So if we look at the Irish relay team a fortnight ago in Prague, a very young team, I think it was a good performance.
Yes they finished last, but the opportunity to bleed new blood at a major championship is rare so it was wise to send a young team.
The Irish relay team that ran very well in finishing sixth at last summer's European Championships in Zurich is currently ranked 11th in the world, with only the top 16 team qualifying for this year's World Championships in Beijing. No members of that team ran in Prague; Mark English concentrating on the 800m - and the timetable - wouldn't allow it
A relay team is made up of four athletes, but you need a squad of six to eight. You don't know how the season will pan out with athletes not in form or injured so you simply cannot rely on your top four. Therefore giving those athletes their chance was undoubtedly the right thing to do.