The 2015 indoor season is nearly over and the European Athletics Indoor Championships are imminent.
I never ran at these championships, they never really registered for me. My focus was always winter training, World Cross Country, a little rest, then re-build for the outdoor season.
It just seemed to break the year down in a good way for me, something that I believed was the perfect layout for the year. I never really wanted to be running too fast too soon.
Even when I first travelled to Australia for training, the opportunity to run some track races never interrupted my training. There was no tapering or easing up ahead of any track races.
"An athlete focused on outdoors will not risk throwing away weeks of training to produce a lacklustre result at the European Indoors"
I used the races to get a little extra from my training and push myself harder, racing off strength, definitely not speed.
I always surprised myself with how well I could race without much specific training, and the following week all my easy runs felt that little bit easier with a spring in my step from the positive feedback.
Last weekend the Irish National Championships took place in Athlone. There were some good results, some personal bests, and the European team announced yesterday is based on the performances there.
There were no fireworks, just solid results. This means that expectations are not too high for Ireland in Prague.
Mark English has had three indoor races this year: a relay leg in New York, a race to get the qualifying time in Birmingham last Saturday, then, on Sunday, a championship win in Athlone.
The jigsaw pieces are all there, however, Mark will need to improve through the rounds in Prague to impose himself on the race and deliver a medal.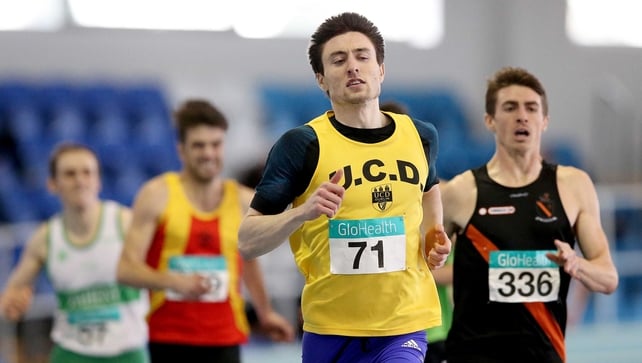 The withdrawal of Ciaran O'Lionaird, through lack of form, shows us that the European Indoors are only important to developing athletes or seasoned athletes coming into form.
If the consistency is not there, an athlete focused on outdoors will not risk throwing away weeks of training to produce a lacklustre result at the European Indoor Championships.
Ciara Mageean, who ran a qualifying time over 3000m in New York, has yet to consolidate her success at junior level in the senior ranks and has been forced back to the drawing board with a foot injury.
There will be some opportunities for young Irish athletes to make a mark on the international stage and those that are going into the championships with consistent form throughout the indoor season need to really grasp this opportunity, set realistic targets for themselves and achieve and exceed these targets.
"It's not a game of chance – this is high performance at the lowest level"
The European Indoors is weighted heavily by Athletics Ireland in the developmental stages of Irish athletes, more so than the traditional route of World Cross Country Championships where there will be no representative from Ireland this year.
There will be some very good athletes competing in Prague. There will be opportunities for Irish athletes to get to the final and get a foothold on the international ladder of success.
There are nine Irish athletes qualified individually and also a 4x400m relay team.
Each have a realistic result in their head, a place and a time that is equal to or greater than anything they have achieved so far.
It is a game of numbers and we must play by the numbers and write these numbers down, otherwise it is all up in the air.
We can only expect to achieve whatever comes our way.
It's not a game of chance – this is high performance at the lowest level. This is where Ireland needs to write down the numbers, chase the numbers and weigh up the results in a realistic manner. It may be cold and unforgiving but it is measurable and accountable.
Cricketers pave the way
I watched my first game of cricket last week when Ireland took on the West Indies in their first game of the World Cup.
All day long I was following as Ireland chased 304 runs, the numbers were on the screen and the calculations were being made in living rooms all over the world.
It was a target, a realistic target and even those that don't normally watch cricket were drawn in as the drama unfolded as Ireland took down one of the best teams in the world.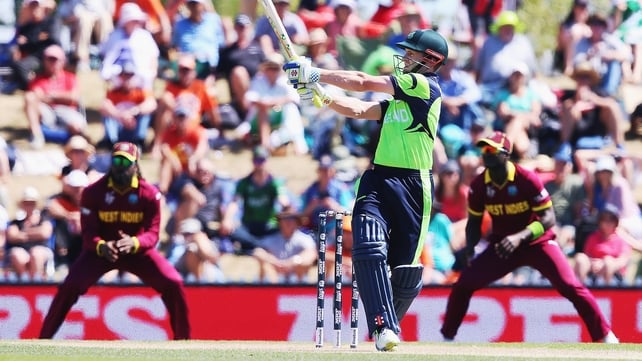 It just shows you if you set a realistic goal, focus on it and chase the numbers, success can be achieved.
The parameters will be set for Ireland in Prague next week, the pressure will be on to bring home a medal after the success of Mark English winning bronze at the European Championships last August in Zurich and the Irish women taking home bronze in Samakov at the European Cross Country in December.
This is the playing field where we can be competitive and we must be successful.
But with a young and inexperienced team, success is in the hands of the believers and, at 21, Mark English is the most experienced athlete on the team.