By Sonia O'Sullivan
Already the Olympic year is looming and with it the chase to achieve Olympic qualifying standards for Irish athletes.
London 2012 was such a huge part of my life, with my role as Chef de Mission for Team Ireland, that it sometimes seems like Rio 2016 has come around too soon.
But with less time to go to Rio than has gone by since London, time is ticking fast and plans are being made.
It's appropriate that March 2015 sees the 33rd staging of the European Indoor Championships. This is the first rung on the ladder for many Irish athletes as they embark on their senior athletics career.
"I think many athletes tend to relax when they qualify for a team - when really this is when they really need to focus"
Ireland has had a good share of success on the European indoor stage. We've won 22 medals, including eight gold, so this is the perfect opportunity to make a mark and gain confidence as they begin to establish themselves on the International stage.
Qualifying for an international team gives athletes a boost knowing they have reached the next level. 
But in saying that, I think many athletes tend to relax when they qualify for a team - when really this is when they really need to focus and work even harder to achieve success.
The standards required to qualify for the European Indoor Championships are at a very achievable level for young athletes.
This is an opportunity to claim their place on the Irish team and then - through experience and confidence gained at the European indoors - work towards establishing themselves as regular team members as we head towards the outdoor season.
The World Championships take place in Beijing from 22 to 29 August and here athletes can really measure up against the best in the world and post times and performances that would indicate real opportunities to be a part of the Irish Olympic team for Rio 2016.
The qualifying times for the World Championships are normally very similar to the Olympic qualifying standards. You can be sure if you get to the World Championships then, with careful planning and preparation, an Olympic berth is a very real possibility in 2016.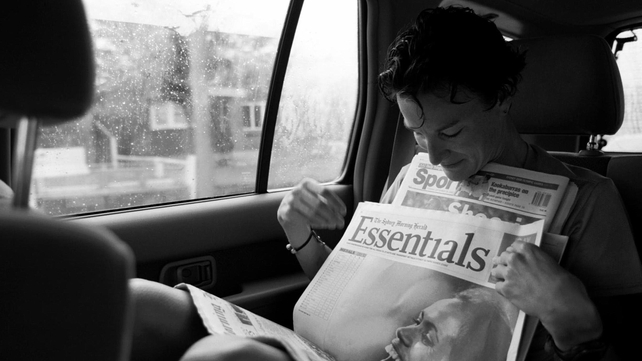 When you do anything, you need to set yourself an achievable goal, practice until you get really good and then raise the bar to a level higher so that you can step up to set higher goals.
The Irish athletics team will welcome many new names over the coming year and, as long as the goal setting is realistic and achievable, then we can expect to see gradual improvement and success while continuing to strive for the next level.
European bronze medallist Mark English has got his season off to a perfect start this year. He helped the Irish Distance medley team set a new Irish record in New York last weekend with 1:46, 800m split.
Mark was joined by Declan Murray on the 1200m leg, Brian Gregan on the 400m and 2013 European indoor bronze medallist over 1500m Ciarán Ó Lionáird rounding into good form with a 3:58 1600m anchor leg.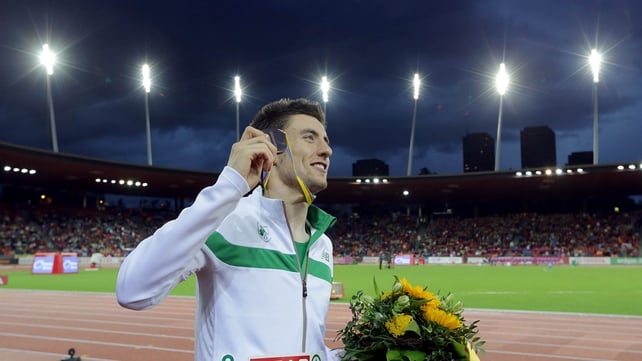 This was backed up in Athlone at the AAI games with a qualifying mark over 800m by Ciara Everard, running 2:03.39, and Danny Mooney with a time of 3:42.69.
John Travers recently ran 3:57 to win the mile in Boston and this also gets him under the 3:43 qualifying time over 1500m.
All this means that with just over a month to the European Indoor Championships, this is a great start for some Irish athletes who can now focus on preparing for the championships and not worry about chasing qualifying times over the coming weeks.
For those that are still seeking those times, the Irish Championships will take place at Athlone Institute of Technology on 21 and 22 February and places on the Irish team will be at stake. 
Performance standards have been set by Athletics Ireland and up to three athletes in each event will be selected to the Irish team - should they meet those standards.
That indoor stadium at The Athlone IT really has been one of the greatest facilities built for Irish athletics. It is a legacy to the achievements of those Irish athletes down through years that have won medals at the European and World Championships, that we now have this superb facility to encourage and support the future of Irish athletics.