Looking back over 2014, the ugly head of drugs appeared far too frequently. Once more athletics is caught up in another major doping scandal. After Ben Johnson and Balco, have we not learnt anything?
The latest accusations relating to systematic doping in Russia is frightening. I thought this type of drugs scandal was from a time before me. I read a book one time about the Soviet Union's training regime for athletes back in the 1980s; I didn't think I would be reading about similar activities in today's media.
I wasn't overly surprised that there were allegations towards Russia; I think its fair to say that a good proportion of athletes have always had suspicions. Every year the Russian National Championships would produce some world-class results, but the athlete would never get to that standard when racing outside of Russia.
Questions would again be raised when certain athletes who have ran the fast times would then pull out of the major championship of that season, especially since the IAAF (Athletics world governing body) introduced mandatory blood testing with all championship athletes since 2011.
People ask me if I was ever beaten out of medals by any Russian athletes, thankfully no. Male Russian 400m athletes were not as strong as their female counterparts.
As Seb Coe said: "It is a war that we cannot lose and it is a war that we are not losing." I agree to a point. I think we are catching the cheats, and we have got a lot weeding out to do. Some will inevitably slip through the net, but with all the revelations it has to act as a deterrent to others.
We all want a credible sport, a sport we are proud of, a sport we would be happy to get our kids involved in. We simply have to win this war, we don't have a choice. Are we losing, unfortunately I think the man on the street thinks we are. 
Controlling the controllables in doping
I recently listened to an interview with Sky cycling coach Dave Brailsford, where he spoke about controlling the controllables and getting tough on the cheats in cycling.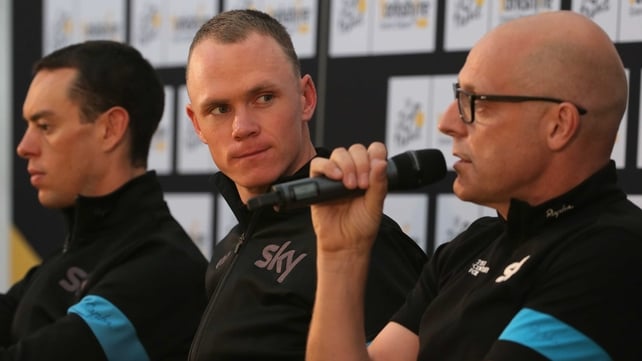 He continued to talk about great leaders not finding excuses when they can't do something, this is exactly what athletics needs in the next couple of years particularly as the election for a new IAAF president takes place next year.
Supplements in schools rugby
The drug issue has expanded across many different sports and we now read about it in sports that rarely had any issues. On Friday last week, I was asked to be part of a panel on a sport show where one topic was drugs in rugby.
A young player aged 19 was given a two-year ban for testing positive for a steroid. Whilst watching a video clip of the player explaining himself, I felt sorry for him, but his stupidity also crossed my mind. I couldn't help thinking, "What did you expect?"
Would he have continued to take performing enhancing drugs if he didn't get caught?
To be honest I wasn't surprised that a school student had been caught doping. I got a fright when I visited a school about two months ago.
"I was giving an athletics/speed workshop followed by a nutrition demonstration and talk. All the students wanted to know about was supplements"
I was giving an athletics/speed workshop followed by a nutrition demonstration and talk. All the students wanted to know about was supplements.
These were young fourth year students and I was amazed with their knowledge. Some of them just wanted to get big, put on muscle. These kids are still growing, they shouldn't be thinking about creatine, protein etc.
Discussing this with one of the teachers after the talk, it came to my attention that apparently the cool thing in the school is to walk around with sleeves rolled up over biceps while carrying with a protein shaker; the younger students look up to this.
Another factor is the how rugby has exploded on TV, its our only home-based mainstream professional sport and seeing your star player walking off the pitch, muscles bulging with a shaker in hand. Well, it's inspirational.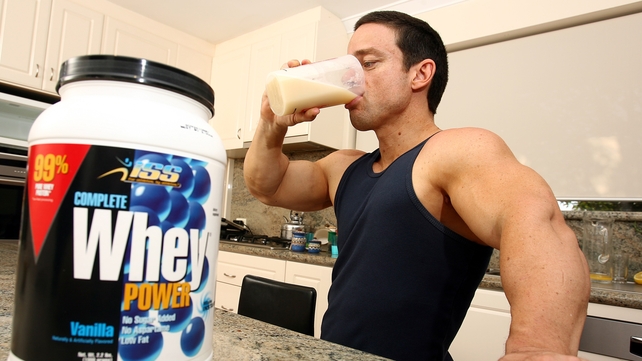 What they don't see is the hard work these players put in behind the scenes: working with nutritionists, cooking healthy, real food at home. And of course they are adults at senior schools rugby level.
And not for one moment am I saying consuming certain supplements will result in failing a drug test. I wrote in one of my previous blogs that there are many ways to make sure the supplements you take are performing enhancing drugs (PEDs) free.
The knowledge of some kids, and the urgency at which they want to get big, can result in a win at all costs mentality, and therefore they may be willing to step over the line.
I used nutritional supplements in my diet, but only as a supplement. I focused on real food and eating good, nutritious balanced meals in order to help my body recover and prepare for both training and competition.
Taking certain supplements helped me add more protein to my diet and immediately start my recovery trackside post-race and training. It's not the most practical to have a meal when you cross the line, you can barley take in oxygen never mind food. Some supplements can help, but I certainly wasn't aware of it when I was 16. The focus then was on training and learning my trade, building muscles would come later when I was a fully-grown adult.
How to address the doping problem in athletics
So what needs to be done to clean athletics? I believe the powers that be can control the drugs issue in athletics. We have already seen the increase in the minimum WADA ban from two years to four and the introduction of blood profiling, for example. I welcome all these and I think we are in a better place now for catching the cheats.
It has to start at home, in each country, as it stands some are better than others with regard to testing. The anti-doping programme in Ireland is taken seriously.
The Irish Sports Council fund and run the programme, and in 2013 a total of 868 tests were carried out including 192 blood tests, that's a 44% increase on 2012.
Athletics was the most tested sport with 165 total tests over 12 months. The council also conducts testing under the 'User Pays Programme'. This is where a sporting organisation pays for additional testing.
During 2013, 225 tests were conducted under this programme, the biggest number of 102 tests on behalf of Athletics Ireland, the governing body for athletics in Ireland.
The total cost to run this programme in 2013 was €1.2m. The UK invests £6m and in October 2014 Kenya were forced by WADA to set up a national anti-doping agency with an investment of $50,000.
There are still too many inconsistencies between countries, if Ireland is doing it then it's only fair every other country should be. All that clean athletes wish for is a level playing field.
There has been talk about an independent body testing athletes; personally I can't see that happening as it is far too expensive. It is estimated that costs would run over $100m a year.
The IAAF needs to get tough on the track and in the courts. They have to find a way in the legal landscape to ban athletes. Too many athletes have overturned bans in the courtroom and returned to the track.
In cycling, the UCI (cycling's world governing body) said they will ban teams with more than two failed tests, is this something the IAAF could do to countries with regular failed tests, ban them from championships?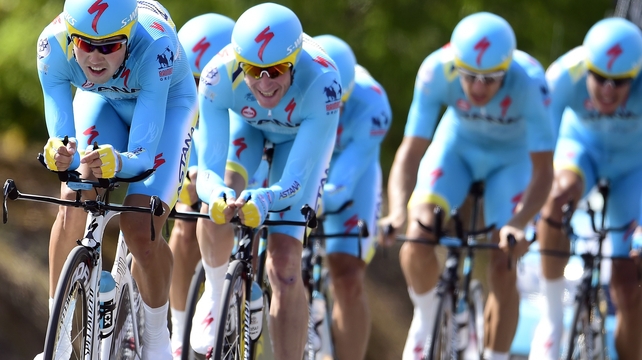 Athletics is receiving bad press on the back of increasing high-profile positive tests.
The positive is that they are catching those that wish to cheat, but it's a shame that we have to invest so much money on anti-doping measures, and not in helping our law-abiding athletes to perform.