In my last blog I talked about the nerves I experienced when winning my first European Indoor Championships in 2005. To come home with Ireland's first sprint gold medal in 83 years was amazing, but I did have one massive question at the back of my mind. I need to sort the nerves out, but how?
Winning is great and the experience of doing a lap of honour with the national flag is the stuff of dreams, and that became the drug. I wanted more of it. But with winning comes expectation and pressure, and at times the most pressure comes from within.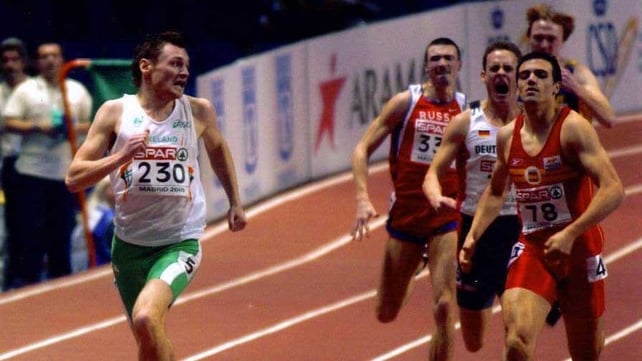 I came home from Madrid and things were different straight away. More people seemed to be interested in me and I found it all a little overwhelming. The 2005 summer season was fast approaching and the weight of expectation had increased. I didn't have a management set-up at this time and I found myself a little lost after winning a medal. I was left open and vulnerable at a crucial stage in my career.
Governing bodies need to be prepared for success and have the correct procedures in place in order to manage and help athletes deal with success. Sometimes, in Ireland, we're only prepared to help deal with disappointments.
Nerves are part and parcel of sport, it's how we manage these nerves that is the question that always needs addressing.
Developing the mental strength of young athletes
I feel not enough is done with young athletes on the mental side, including how to deal with anxiety, self-talk and doubts.
Coaches tend to focus on the physical side of training, keeping it fun and engaging, which is great, but a lot of young athletes suffer badly with nerves on competition day and therefore don't perform to their potential. This in my view contributes to a big fall-off in participation numbers.
I remember running in a competition out in ALSAA beside Dublin Airport. A club-mate of mine was so nervous and riddled with doubt he jumped ship and locked himself in the toilet while the race unfolded. I remember the coach running around shouting his name looking for him, but to no joy. About an hour later he reappeared. He didn't last too much longer in the sport; he decided to go and play football with ten other lads to share the anxiety.
Training yourself to do nothing
Over the years I've had a lot of parents asking for tips to help their children deal with nerves ahead of races. As I matured as an athlete, and when younger athletes became members of Irish teams at championships, I always remember Paul Hession commenting on the importance of learning to do nothing: the idle time spent in hotel rooms, on planes, in between competitions and training sessions.  It's such a crucial time and if not used correctly can effect performance.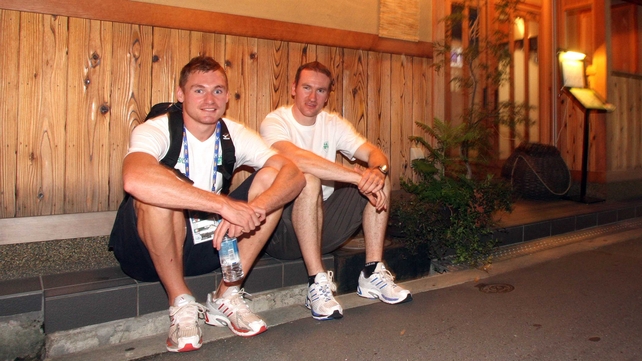 I do think the pressures of individual sport does, at times, have a negative effect on the retention of talent. Even at a young age athletes should be trained in dealing with the mental side of the sport, it's just as important as the physical side.
Some athletes need that extra pep talk, some don't and saying one thing to one athlete may not be needed to the next. A good coach should always know what makes their athlete tick and it's very important to get that right on competition day.
Rational emotive behavior therapy
I recently read an article on rational emotive behavior therapy (REBT) in sport that looked at the catastrophic way some sports people viewed the possible outcome of competition. REBT, a form of cognitive behavioral therapy, is an action-oriented psychotherapy that teaches individuals to identify, challenge, and replace their self-defeating thoughts and beliefs with healthier thoughts that promote emotional well-being and goal achievement.
Research now suggests that this negative view is linked to people avoiding sport and exercise due to irrational beliefs and anxiety.
After my experience with injury in the United States in 2011, I myself underwent cognitive behavioral therapy (CBT) and found it extremely useful.
"CBT is a structured, short term, present-oriented psychotherapy for depression, directed toward solving current problems and modifying dysfunctional thinking and behaviour"
The injury had a profound effect on the way I viewed both my running and myself. CBT is a structured, short-term, present-oriented psychotherapy for depression, directed toward solving current problems and modifying dysfunctional thinking and behaviour.
As Bill Shankley once said, "Some people believe football is a matter of life and death, I am very disappointed with that attitude. I can assure you it is much, much more important than that." Regarding my sport and preparing for major competitions, I always thought along Shankly's lines.
You are so cocooned in your own world and so focussed on your sport that it is inevitable that you are going to think that if you don't perform it will simply be the end of the world. Throw in an injury and things can seem a whole lot worse.
Working on the process not just the outcome
So how did I deal with the nerves? Well I tried a number of things, but it wasn't until I had a chance encounter with former Armagh footballer, turned sports psychologist Enda McNulty that I really found an answer to the problem.
I was in the gym in DCU and Enda was there with Dublin football legend Dessie Farrell. I had never met either before, but as the gym was busy they asked if they could jump in on the squat rack with me. "No problem," I said. I wasn't going to say anything else! We got talking and a few little things Enda said resonated with me.
I was at a stage of making a decision regarding my training set-up and Enda simply asked me what my goals were. I replied with, "I want to run under 45.5 seconds for the 400m." He asked how I was going to do that. "Ehh train harder," I replied uncertainly.
The penny dropped, I was solely focusing on the outcome, not the process. Over the next few years I started to set my goals and then take a step back and look into how I was going to achieve it.
On the back of this I made the decision to relocate to the UK in order to train full-time. The same approach was given to my racing. Breaking my race down into segments gave me clarity on what I was trying to do.
I started working with Enda in 2006, and have worked with him ever since, trying to strengthen my mindset. My approach when dealing with races was to be as open as possible with Enda about how I felt in my own mind.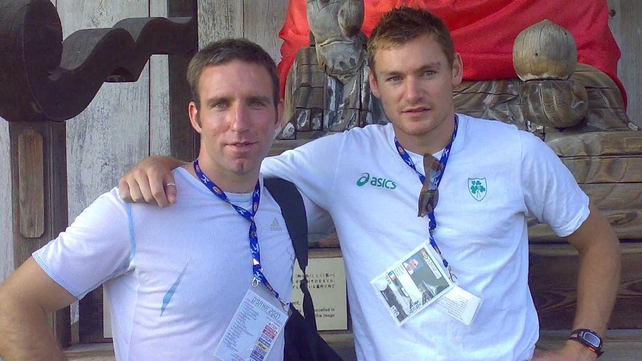 Having someone in your corner that you can talk too and be honest with is essential. I used to see it a lot on the circuit, some athletes always had that 'someone' with them. 
It wasn't always their coach, but someone who was a good friend, physio etc, someone with those words of wisdom that can instantly get rid of a negative thought, or simply help take your mind off your race.
Self-belief is crucial for athletes
Self-talk is a very important tool when used correctly. Just think of Muhammad Ali and all of his famous quotes. He was just telling himself out loud how good he was. If we think it and believe it there is more of a chance that it will happen.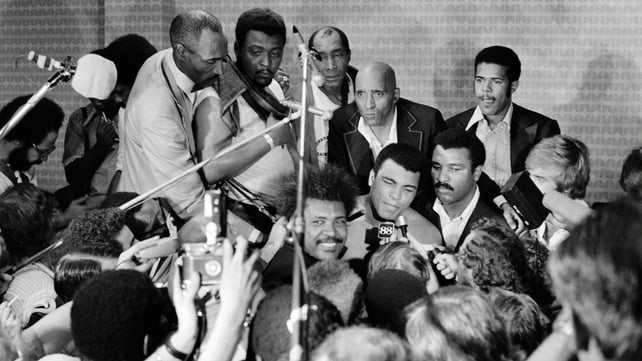 I always tell young athletes when the nerves strike and the doubts engulf the head, simply write down these thoughts on paper, rip it up and throw it in the bin.
I then started to use visualisation. Visualising my race, how it would unfold, the environment, the smell of the track, the sound of the gun. Before the European Championships in 2007 I used this a lot.
When I eventually crossed that line to take gold, it felt like I was here before. I had run the race so many times in my head in the weeks leading up to the championships I was comfortable with the surrounds and nothing seemed new or overwhelming.
"I always tell young athletes when the nerves strike and the doubts engulf the head, simply write down these thoughts on paper, rip it up and throw it in the bin"
I learnt to adapt and use nerves in a positive way. Being honest and realizing that if it all gets too much there are people out there that can help is crucial. The first step in sports psychology is having that talk with someone who can help to channel your mental strength.
This image that many sports people have is that one should be macho and that they don't need help from anyone else. This is out-dated.
The effect your mental attitude has on your performance is directly linked and to simply just focus on the physical training without ever working on your head can have detrimental results.
It wasn't always plain sailing for me, I had plenty of ups and downs, but it's how you deal with the downs that matters.