Someone recently asked me what was it was like to put on the green vest and run in a world final.
The question struck me because I almost had to think of the words to describe how I felt. I never really thought about the feeling before a race, it was always the feeling after that I remember the most: the feeling of exhilaration or disappointment.
The question got me thinking about my mindset before races and also the thing I did as part of my routine to relax me or help get me in the zone.
I remember my first major individual championship, the European Indoor Championships in Madrid. The year was 2005 and I was 21, living at home in Ballinteer with my mum and dad. Life was fairly simple, I was in college at the time and by this stage I had given up all other sport in order to concentrate on athletics.
To date the things on the track were going well. I had just come off the back of winning the UK Indoor Championships with a time that put me in the top four in Europe going into the European Championships.
I was yet to be beaten, winning all of my last six races. The going was good. When I think back to that weekend in March 2005, of course I remember winning, but I also remember the nerves, that sick feeling on my stomach that hung over me all weekend, and only disappeared after the final on the Sunday.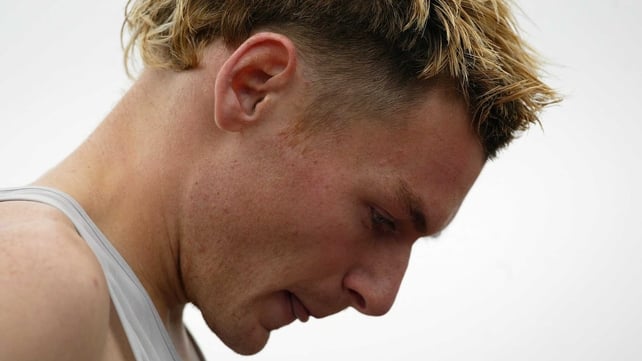 As the championships got closer, the nerves increased and so did the thoughts going through my head. Thoughts of doubt, turning to excitement, turning to 'What if?' and suddenly of self-confidence and belief.
Bill Shankly did say; "Some people believe football is a mater of life and death, I am very disappointed with that attitude.I can assure you it is much, much more important that that." Well, in track and field terms, I can relate to that.
My last meal before I flew to Madrid was given to me by my mum on the Wednesday. Mum was chatting away and I wasn't really saying a word back, my thoughts were completely in the future. The plate landed on the table and I thought I was going to be sick. No, her food wasn't that bad, but the nerves I was experiencing were.
I managed to get the food into me and off I went to the airport. Again, people talking, athletes excited, but me, all I wanted was to be left alone, thinking about my race in two days.
We arrived in Madrid, the usual madness at the airport, teams arriving from all over Europe, bags going missing, the local organizing attaché not having a clue where our bus is - standard stuff.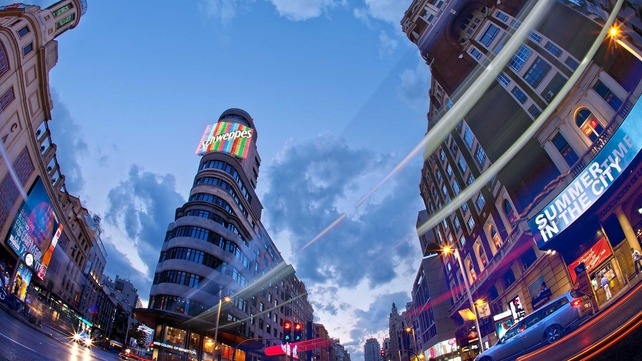 Finally I got into my bedroom, myself and another 400m athlete and DSD clubman Rob Daly. I picked my bed, closest to the door, this was to become a superstition of mine for the almost the next ten years, always the bed closest to the door.
We got settled and then headed for dinner, I wasn't hungry in the slightest, and the nerves had just gone up a notch. I remember looking around the food hall, thinking to myself, 'Are other people feeling the same?'
Dinner done, back to my room. Time for a film, School Of Rock, must have been from Rob's selection. It did the job for a few hours, I didn't think of my race until the credits started.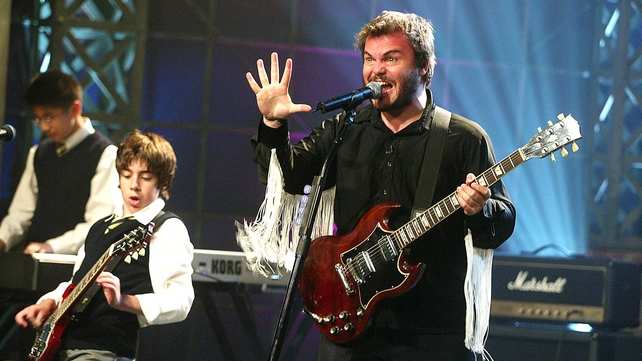 At major championships there is a final declaration deadline, after which start lists for the various events can be programmed.
This is the moment you get to see what race you're in and who you're up against. I was preparing for heats, but due to injuries and drop off, the men's 400m was down to 18 entries, we were now going to have no heats, only semi-finals and a final.
Sounds better, but tougher, only one race to be in the top two in order to qualify for the final.
We had a team meeting and this was announced, David McCarthy, another Irish 400m runner was buzzing, I just got a massive bout of nerves again. I thought, 'Right, I'm going to have to run – fast.'
Part of me was relieved that now I was racing Friday night, no Friday morning outing - a bit more time I thought. The other voice was, 'Just get on with it; I want this over.'
Friday evening came around and I performed, I burst my way around in a personal best time of 46.17 to win my semi-final. I didn't bow out of a championship in the first round - one doubt gone.
I came through the mixed zone and collapsed, I couldn't walk. I was dry vomiting, my legs were gone. My head was pounding. The wheelchair appeared. I ended up back the warm-up area and just lay on my side. I felt horrendous.
The fact I hardly eaten in the last three days left my blood sugars depleted. I had nothing. The team coaches were trying to give me food - fast sugar foods to try get a bit of life into me.
I managed enough strength to get myself up on to a chair to hop into a wheelie bin full of ice and water.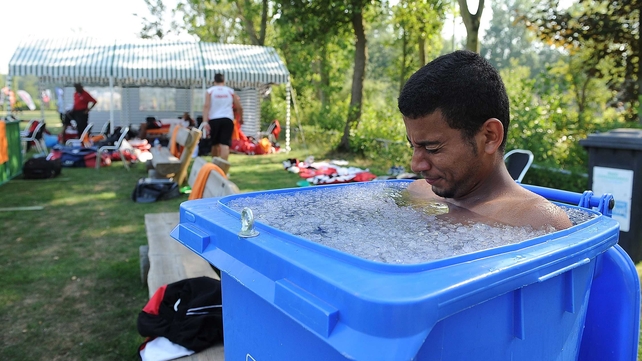 It was the best thing I could have done, after about one minute I began to come around, the headache subsided, the pain in my legs began to disappear and I was hungry. Plus I remembered I had just ran a PB and made the final.
For the next five hours before I went to bed, I was back to myself, full of chat, eating freely. I was around the hotel lobby chatting to everyone until one of the Irish coaches, Paddy Faye, told me to go to bed. 'You still have a job to do,' he said.
I slept well. I woke, and bang - the nerves were back. Breakfast? Not hungry. I went back to my bed; I really did get my money's worth in that bed.
My coach tried to get me out of the hotel for lunch; he knew how I was feeling. We went to a restaurant down the road with the Adidas rep and another athlete, British 800m runner James McIlroy.
He was running in the final of 800m, cool as a cucumber and shoveling the grub in to him. The rep was the guy I needed to impress with my performances, run well and I might get a contract. Pressure.
Every bite I ate had to be followed by a mouthful of water, just to get it down. I wasn't much company as my mind was elsewhere. At one point while outside the restaurant I was nearly bent over with hands on knees. The nerves were taking over my body.
Time to go to the track, Paddy walked me the short walk from the hotel to the stadium, I can't really remember what we said, but his company was needed.
I settled into the warm-up zone, same exact spot as the previous day, directly under the fourth light from the wall.  Another superstition that was going to stick with me.
I started my warm-up and I finally felt okay, I was managing my nerves and my thoughts.
I ran with freedom, and I beat the home favorite David Canal on home soil.
No other athlete could beat me that weekend, but the nerves almost did.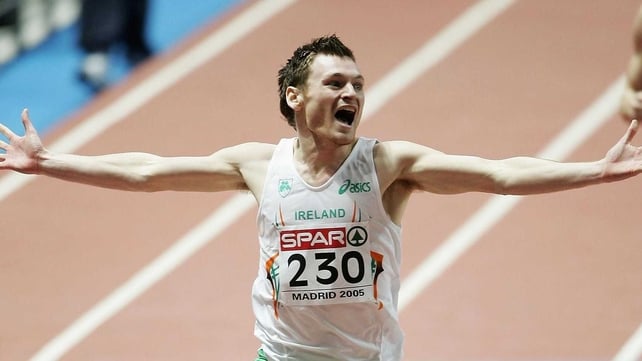 I do wonder what effect the nerves had on my performance. Maybe if I was relaxed I could have ran faster, maybe not.
I took home a gold medal, but I learnt a lot more. Things would change forever, mainly how I was going to deal with nerves, self-talk and doubts.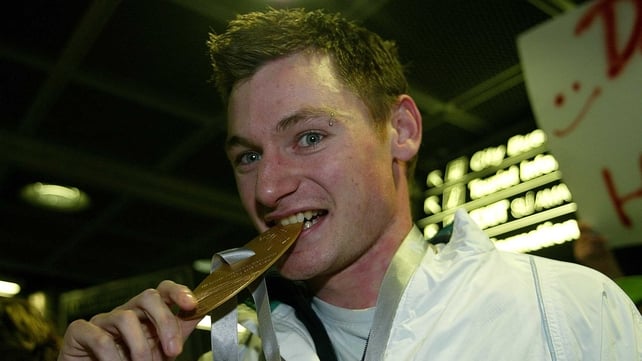 If I was to continue on this path I needed to make some changes in order to keep progressing and contend with the best in the world.