So it's time to look ahead, plan the year and if you're Usain Bolt pick your races for next summer.
In the world of athletics, someone of the calibre of Bolt can literally pick the meetings he wants to run, or the meets that will offer him the most money. Absolutely nothing wrong with that, after all he is the superstar of the sport and puts bums on seats.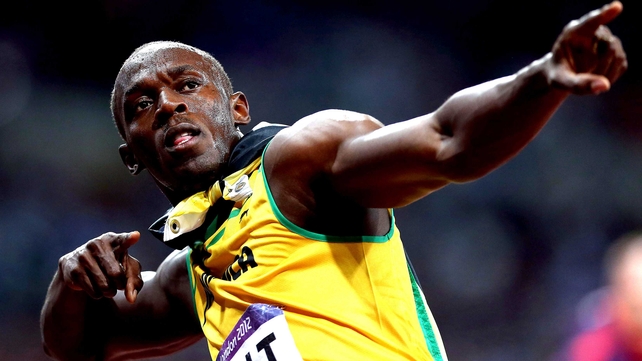 All the promoters of the top athletic meetings want the best athletes at their event and next summer will be no different, they will already be looking to set up head-to-head bouts with the likes of Bolt and the now fastest man over 30-years-old, drugs cheat Justin Gatlin.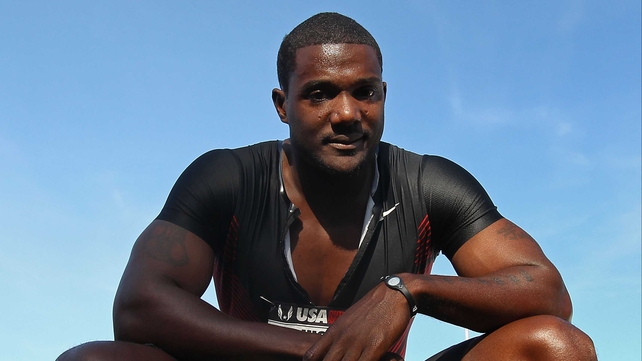 Seven months out from the start of the 2015 season and athletes such as these will be taking bookings.
All well and good if you are at the level of Bolt and Co, but very few are, so for the likes of me, planning the year ahead was a little up in the air.
Arranging a race plan for the year ahead
In my previous blog I spoke about the athlete transfer window and by this stage it has shut. The majority of athletes are back training in their groups with the coach they trust and believe in for the year ahead. Training programs will be planned for the next 11 months, but one grey area is a race plan. When you are not a global superstar, it can be tough to get into meets and therefore planning your movements over the summer is difficult.
For me, the winter months were spent at my base in Loughborough, UK. This is where a lot of the tough fitness work would take place. I loved it, the wet and cold weather made you tough. I was surrounded by world-class athletes every day so I had to bring my A game, otherwise I had my backside handed to me. We would return to training in the middle of October after a month off. The first few weeks were hell; blood in the lungs, heavy legs and the thought of, 'Not this shit again.' After a few weeks things improved, I found my groove, and I began to think about the year ahead.
Throughout the next two months we would plan the year, starting off with a month-long training camp in Stellenbosch, South Africa, in January. Why South Africa? Great weather, great facilities and a favourable time zone from the UK.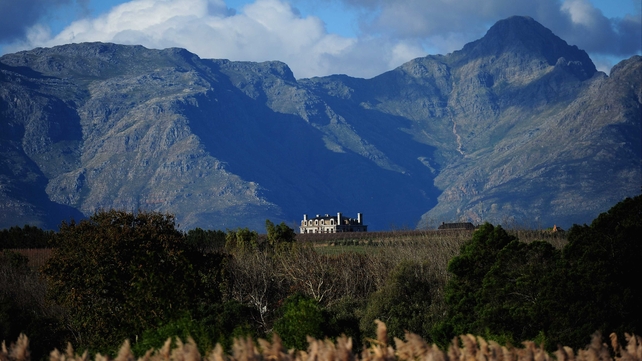 My coach would always put a time trial into this training camp, to really find out where I was at. Generally, if this trial went well this would be the decider on whether or not to do indoors. In 2010, I ran a very good time trial and my coach and I knew I was in shape.
Trying to get into the Birmingham Grand Prix, however, was a different story. I hadn't raced yet, but I did run 44.77 and finish sixth in the World Championships in the previous 2009 season, I think that may have swung it in my favour. I wasn't a superstar, but I think my previous form helped. I raced Birmingham where I won and equalled my Irish record of 45.52.
The benefit of racing well early in the year can have a major effect on the start of the summer season. Agents are reluctant to take an athlete who hasn't shown any form; therefore they tend to pick American, Jamaican and known stars of the sport.
A lot of European athletes will head Stateside around Easter. Again, generally for training camps, but also the abundance of college track and field competitions makes it very appealing to get good quality early season races.
To get a good performance does wonders for your confidence and mental  state. To train for seven months with no races, not really knowing your race shape, and then come out and perform can really give you a massive lift ahead of the season.
Qualifying for major championships
One key difference now is that the IAAF have changed the qualifying procedure for major championships. Prior to 2011 an athlete could obtain the qualifying standard in the 12 months before the championship.
Today you have to get the standard in the current calendar year ie for Championships in August 2015, you must obtain  the standard from January 2015 until the cut-off date which is usually 2/3 weeks  before the championships.
Personally I can see qualifying for championships getting harder. I think the IAAF will make a standard and it will be simply the first 30 - for example - athletes under the standard qualify. The powers that be of world athletics don't want a week of empty stadia, trying to sell tickets to heats and qualifying rounds. By condensing the programme it will make it easier to sell to TV. 
The track and field circuit
Tied into this is the complete change of the track and field circuit. The introduction of the diamond league has changed the landscape resulting in fewer meetings. The same agents pull the strings for their athletes to get lanes and if you are not with a leading agent it's tough, you are simply relying on your current form.
In my best years, 2009 and 2010, my form was world class; it was before the Diamond League so there was a tiered system of meetings.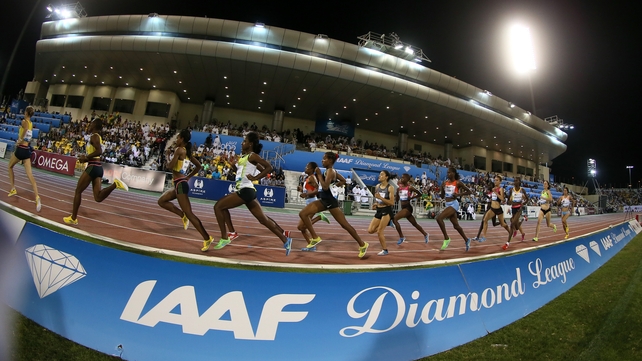 Top was the Golden League, followed by Super Grand Prix and Grand Prix. Due to form I was getting into Golden Leagues, racing against the best athletes week in, week out, traveling around great cities such as Milan, Rome and Monaco to name just a few, it was what I always wanted – professional sport. Sounds amazing? Well it wasn't as glamorous as you would think. Don't get me wrong, I loved it, but it was tough. I would fly in, get picked up at the airport and be driven straight to the hotel.
Rome was always a funny one, it was a military bus and felt like I was going to war. I would arrive at the hotel, check in and hope to God I was in a room with someone decent, who at least spoke English.
Room-mates
At this time Ireland didn't have many athletes competing at this level, I would always know if Paul Hession was competing so we would share, otherwise I would scan the list to see if I knew any British athletes I could share with.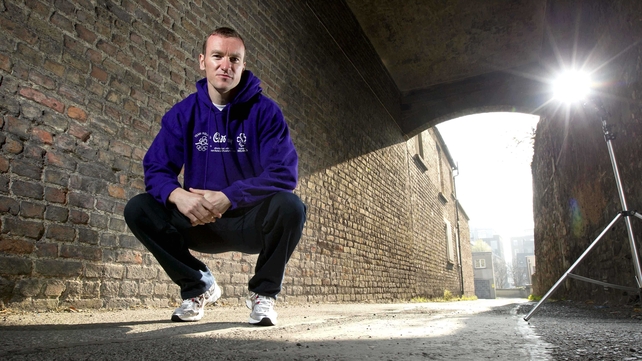 I had one experience where I was sharing with an Australian long jumper; he was grand, a bit quiet, but generally fine. On the morning of the competition he started rooting through his bags, looking for his camera. This went on for about 15 minutes and he kept saying, "Where is my camera?" and then looks at me. I knew what he was thinking! He found it eventually in some pocket of a bag he didn't look in.
Another time I was sharing with another 400m athlete from Bahamas. He spoke English, but I couldn't make out a word. Worst of all he was up all night playing the Xbox, with full volume. I beat him the next day; I made sure of that. The most uncomfortable was a time I was sharing with an Austrian sprinter. He was nice lad, spoke fluent English, but loved walking around and lying spread eagled in his Y fronts on his bed while having a conversation with me.
Race day
Race day I'd usually just take it easy. I might go for a walk, but generally I would be racing in the evening so your mind is in race mode and you don't want to be on your feet all day, therefore time was spent lounging around the hotel and taking naps. Nerves were always there, but over the years I learnt to use these positively, if I didn't feel nervous that's when I really got scared!
I used to look at the groups of athletes with envy, the bigger nationalities had more athletes competing therefore there was never an issue of sharing with strangers or eating meals by yourself.
It sounds negative, but I feel it made me tough and gave me confidence. Over time I would see the same faces and you would get to know the other athletes, you simply just had to sit at a table and make conversation, sounds awkward, but there was plenty in the same boat.
You were there to do a job and that was it. All athletes would gather in the lobby and you would set eyes on your competitors, I always just wanted to get to the track, once I was there i could relax. I would make sure I got down one hour before I was due to start warming up. I like to put the head phones on and take a nap at the warm-up track. When I started warming up, I relaxed even more. This was my routine and when I started it, I felt in control.
Next step is the call room, myself and the seven others I'm going into battle with are locked in a small room with only each other to look at. Some were friends, some I never spoke a word to. People deal with nerves in different ways. Some can't sit still, some look asleep and one or two are getting sick. I always used breathing techniques to make sure i was calm, relaxed and in control. Then its show time.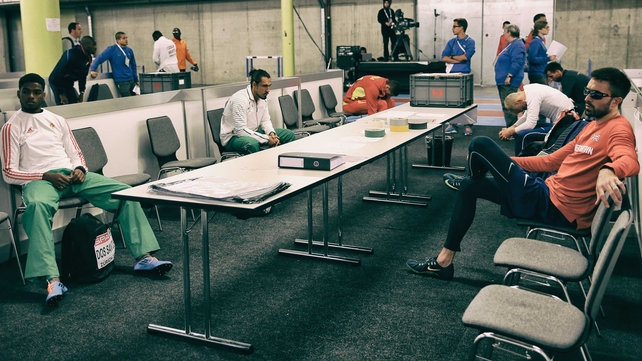 The aftermath is always the complete opposite to the call room. At times you will warm down with one or two athletes you just did battle with, that's if you're happy with your performance, if not you don't want to see any of them. Athletes are generally more relaxed post-race, conversation flows and you get a sense of their true personalities.
Back to the hotel late in the evening for dinner, again the air of relief and relaxation fills the dining room. People are chatting and laughing aloud. The meet is over and in the aftermath of competition athletes can relax before refocusing for the next outing, which in some cases can only be two or three days away.
Nose back to the grindstone
The red-eye flight the following morning would get me back to Loughborough and I would have five/six days before I would be on the road again. Enough time to wash the kit and get some training done. By this stage of the year, the computer was programmed; it was a case of fine tuning and staying on top of things with my physio.
It's intense, emotional, with plenty of ups-and-downs, but at the same time rewarding. It's the level all athletes aspire to be at.
I loved it: the hustle and bustle of flying here and there and although it could be frustrating and difficult to plan in advance, when you were in form, you were flying, and you were selected for the big meets. 
And you must make hay while the sun shines.