By David Gillick
Former Team Ireland 400m sprinter 
Two-time European indoor 400m champion
The athletics transfer window is officially open for business. Yes, the athletics transfer window, and it doesn't involve big transfer fees, agents ducking and diving, clubs refusing to speculate, leading to more speculation. It's far simpler than that.
The track-and-field season has finished and now is the time for athletes to reflect, debrief and hopefully in some cases make vital changes.
Athletes generally down tools at this time of year, after a tough long season of travelling around Europe from track to track, hotel to hotel,and never staying long enough in the one place to unpack.
All in all, the season is a long and exhausting one: the early morning cheap red-eye flight on to the next race; or back home for a few days in between competitions, where time is usually spent putting in some valuable training and getting the kit washed; as well as the emotional highs and lows of competition all take their toll.
I for one always looked forward to a good break at the end of the season, the four weeks between mid-September and mid-October.
I would use this time to mainly get as far away from an athletics track as possible. After months spent on planes and living out of bags all I ever wanted to do was stay in the one place for a while.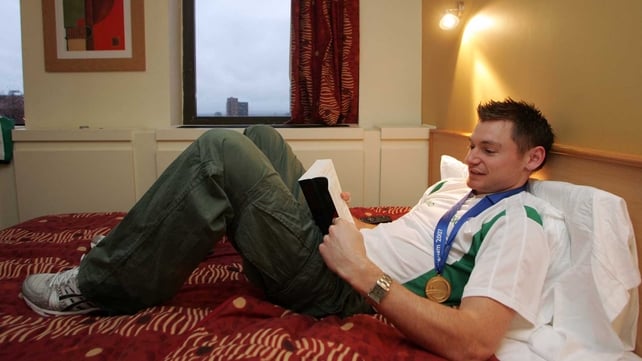 I would also completely switch off from running. Over the last 11 months I would have been strict on my diet, weighing out my food, eating healthy, staying away from all those sweet things and not having too many late nights out on the beer.
It gets tough maintaining that level of professionalism for such a long period of the year, and for that one month, I let myself have whatever I wanted.
If I fancied a bag of sweets, I'd have them, maybe even two just because. If I wanted to head out with the lads for a few (read: loads of) beers, I'd do it, maybe do a rollover and hit it again and to be honest I'd probably do it all to excess.
There are tough days when you miss friends and family birthdays, weddings, christenings, engagement parties and other major milestones in your loved ones' lives. So you make up for that time on your break, seeing as many people as you can and having a lot of belated celebrations, especially when you live away in a different country.
When you are in training mode, at times you do feel like you're missing out on life, you cocoon yourself away like a monk.
However, the thing I found was that after a few weeks of eating what I wanted, lounging around with a filthy hangover, is that it got boring and I'd feel crap about myself.
At that point, I knew: I was ready. I was ready to get stuck back into another demanding 11-month programme and I was hungry to get back in shape and prepare my body for the onslaught of winter 400m training.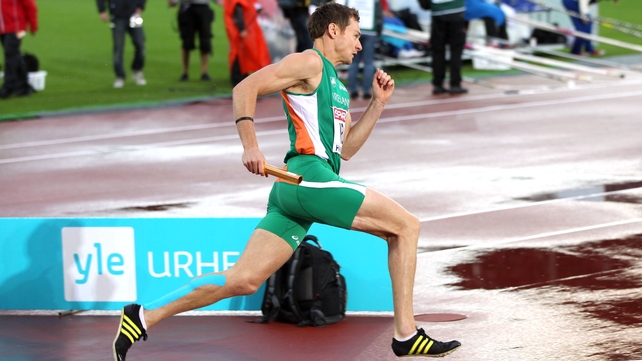 This hunger would lead me to ask questions about what I needed to improve on, implement and in some cases change.
I would always want to have everything in place for the year before I started back training. All I needed to do was trust in the people around me and simply run. This involved managing my team: my coach, strength and conditioning coach, physio, nutrition, massage therapist, psychologist and agent.
Throughout the years I have changed every member of my team at different times, and on occasions I would end up going back to them again full circle.
Sometimes people just don't gel, sometimes the programme isn't working, you hit a plateau or simply you need a change.
It's important to push yourself and the team around you, I have found it's the only way to learn what really works for you as an athlete.
"Two years out from the 2016 Rio Olympics is the ideal time to make changes, if they need to be made, and this should be the athlete's decision"
It's in this transfer window that this has to happen, and this year it's even more crucial. Two years out from the 2016 Rio Olympics is the ideal time to make changes, if they need to be made, and this should be the athlete's decision.
No agent waving a big fat cheque making demands. An athlete needs to give themselves time to adapt into a new programme where you may not see results until year two.
In some cases, the simple change of environment can have a great impact and results are evident immediately.
The key thing for an athlete at this stage is to be smart, take your time and really plan ahead.
Athletes, including myself, can make rash decisions based on the negatives and often when you make a decision in the heat of the moment it may not always be the right one.
However, with that in mind, Albert Einstein once said: "The definition of insanity is doing the same thing over and over again and expecting different results".
Some countries get more involved with an athlete's decision-making process than others. Speaking from my own experience, I made all my own decisions and some worked out well and others didn't. I know of athletes who were told to move coaches if results weren't coming and if they didn't, funding was cut.
Sounds harsh but at least there was accountability and they were recognising why certain elements weren't working and, ultimately, they are evolving and improving all the time.
In these countries, the UK for example, they had resources and structures in place to provide a successful environment. All the athlete needed to do was apply themselves and turn up. If results didn't come, questions about the surrounding team were raised, improved and implemented.
This is the level which we in Ireland need to aspire to. Good things are happening in Irish athletics: a positive European Championships in Zurich this summer; excellent full-time services at the Irish Institute of Sport and individual funding and performance service quality is still high compared to other European countries.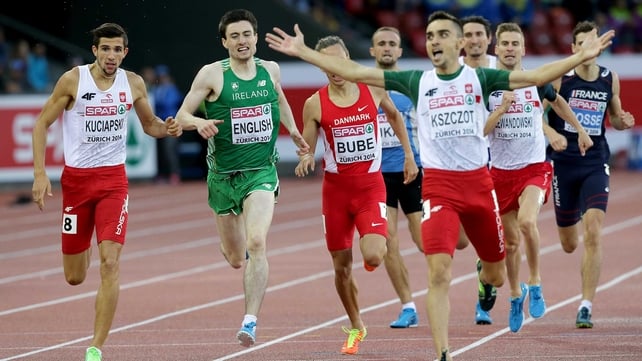 The next logical step is to provide a full-time coaching structure, which to be fair has already started with a full-time endurance coach; the athletes are still left, to some degree, to make their own decisions regarding coaching and their immediate set up.
We need to become cultural architects, bring in full-time coaches, which will complement our services and eventually provide a high performance environment.
We can then educate assistant coaches, who will learn and develop and in the future become head coaches themselves.
Young athletes will feed and grow in this ecosystem and become future stars; our own talent pipeline. We have good coaches here and I believe we have good athletes that can win medals.
Generally, when an athlete relocates internationally to work with a certain coach, we are losing the influence this has on our next generation of athletes and coaches.
Take rugby for example, the success of home-based Irish players makes pro rugby attainable for so many up and coming players, this then has a knock-on effect on all the surrounding services; coaches, strength and conditioning and nutrition etc.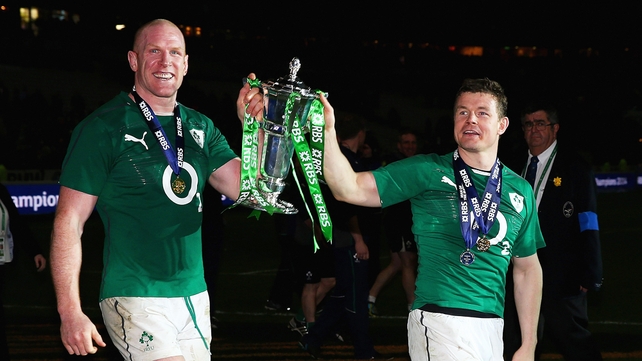 You will always have athletes that want to go their own way and that should be accepted, you are never going to please everyone.
This won't happen overnight and will take time to develop. The UK has a strong system in place after being built up over the years. Yes they have the financial support Ireland simply doesn't have, but they employed excellent coaches who over time produced results, paving the way for funding for apprentice coaches to come on board and be mentored. Some of those have now taken on full-time coaching roles - and so the cycle begins again.  
All of the above adds to the importance of the break period. I was always glad it was only four weeks as any longer and I'd be spending the next four weeks trying to get rid of the gut.
I had my fun and I used the downtime wisely. It's always very important to clear the head and have a blowout. Some athletes will get it right, but a lot will get it wrong and never fulfil their potential, and that's when the blame game commences.