By David Gillick
As I sat on the plane flying back from the US, almost in tears after a horrible 10 months in Florida, my season over before it had started due to injury, one of many thoughts on my mind was that the US and Caribbean athletes are simply better than us European athletes.
They were so strong, fast and most of them able to live with an insane level of intensity in training.
They had the ability to work ridiculously hard every day, Monday to Friday, and not break down.
Me, an Irishman who thought he was strong, nicknamed 'The White Ox' by these USA athletes - not a chance, weak as a kitten.
Three weeks later, one member of that training group in the US got busted for drugs. Over the next 24 months, there were two further positive tests, including the second fastest man ever over 100m – Tyson Gay. I began to think: "Maybe all wasn't as it seemed."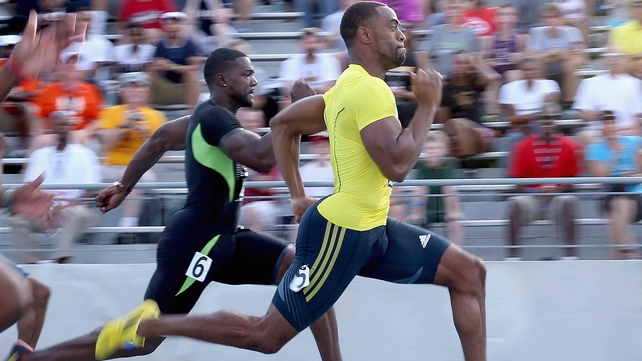 Out of 12 athletes, three tested positive.
People always ask me, "Did I see anything? Was I offered anything?"
I wasn't offered anything and I didn't see a thing. Drugs aren't taken at the training track or at competitions. They are taken out of competition in the months of hard training, long before athletes grace the tartan.
"Drugs don't make you go faster overnight, they provide you with the tools to train, train and train, resulting in faster times and greater performances" - David Gillick
The ability to train at high intensity consistently, and recover so rapidly that you can get up the next day and go again is the key. Drugs don't make you go faster overnight, they provide you with the tools to train, train and train, resulting in faster times and greater performances.
I'm not willing to jeopardise my medals, records and performances by irresponsibly taking a supplement or medicine I haven't checked out prior to purchase.
I always made sure that I knew, 100%, what I was putting into my body. There were times when I had come down with flu I simply wouldn't take anything purely because I didn't want to worry if it was illegal. I had too much to lose to take such a reckless risk.
There are now plenty of resources to check what medicines you are taking. The Irish Sports Council has an app and a website, where you simply enter the product, and it tells you whether it's permitted or not. If you're willing to take something that is not in the database, well then you live with the consequences, fail or not.
Sports supplements are different, they are not on any app and the industry is generally unregulated; however, there has been some recent movement from certain bodies to change this.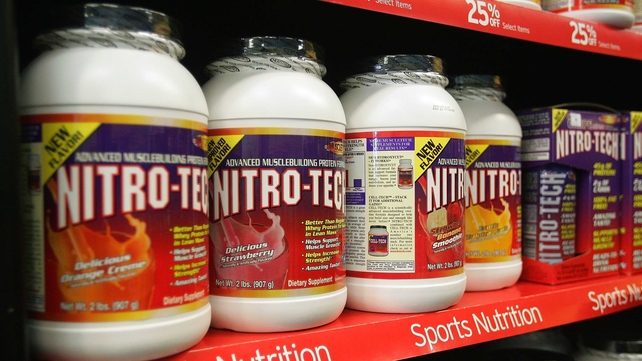 I took supplements throughout my career in order to supplement my diet. I looked after my diet and the main focus was real, healthy, natural foods, but I did, as most elite athletes do, use supplements to aid my diet.
The practicality of having chicken, rice and veg straight after finishing my sixth and final 300m of a training session with lactic acid up to my eye balls was not an option.
Having a liquid shake that instantly provided my body with everything it needed to recover and help get rid of the pain of the pounding headache behind my eyes was the better option.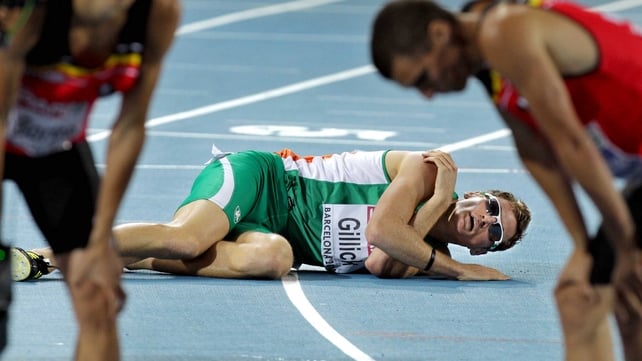 When choosing a product I always looked for a company that batch-tested their products, and carried the 'Informed Sport' logo, which is a quality assurance programme for sports nutrition products, suppliers to the sports nutrition industry, and supplement manufacturing facilities.
The programme certifies that all nutritional supplements and/or ingredients that bear the Informed-Sport logo have been tested for banned substances by the world-class sports anti-doping lab LGC.
Their website provides a database with a search function where athletes can find products that have been through this rigorous certification process.
Some companies will have a batch number on products, you can then enter the number online and view the certificate and everything that the batch was tested for. The test will be carried out in an independent lab, there is only one in Ireland and the UK that provide this service.
"I hate it when athletes blame supplements. It's irresponsible and naive for a regularly tested athlete to simply buy a product over the counter" - David Gillick
I hate it when athletes blame supplements. It's irresponsible and naive for a regularly tested athlete to simply buy a product over the counter and not even think to ensure this is a safe product to put into your body.
There may be no malice in an athlete making this decision, but you are putting a cloud over anything you have done as an athlete or will do in the future if you fail a test. The way Joe Bloggs views the sport of athletics now is that even if a question mark hangs over you, you're viewed as guilty.
The testing process is where things fall down. It costs money to run blood and urine tests, not to mention paying the personnel required to knock on athletes doors. Simply put, some countries can't afford to fund their athletes, never mind fund an anti-doping programme.
As a result, some athletes go months without getting tested and only get tested at major championships - by that stage the hard drugs are out of the system.
If an athlete is stupid enough to test positive at a championship, it's most likely for a stimulant (a pick-me-up) or a masking agent (ie covering something else up).
When I was in the States for nine months, I never saw one of the Caribbean athletes tested.
Me, on the other hand? I was tested numerous times by the US anti-doping agency on behalf of the Irish Sports Council.
The same happened when I was in the UK and Australia. Even when I returned home to Ireland injured I was tested.
On one occasion last August the testers called as I was eating my porridge watching Rob Heffernan winning gold in Moscow. All three of us sat down, watched Rob win gold, and then one of them followed me to the bathroom and watched me fill the cup with urine.
The actual testing procedure can be awkward, a man calls to the door with a nurse. If required, the nurse takes a blood sample, which will be sent off to be tested and results will be recorded on my blood profile. Future tests will be benchmarked off previous results and any irregularities will raise questions.
The blood-profile system which has come in over the last few years is catching athletes out; we need more countries blood testing.
When ready, the male officer accompanies me to the toilet, I am told to drop everything to my ankles and pull my top up to my chest, they must do so because they have to witness the urine coming from my body and make sure it is not from a foreign source.
I then fill a plastic cup with urine. I have to provide at least a 90ml sample so if there is not enough I have to hydrate and wait to go again; however, if I am overhydrated (drank too much liquid) and the sample is too weak in appearance, I will have to wait longer and go again until they are happy with the concentration and volume of the sample.
When finished we go downstairs where I then pick one of several sealed packs. The packs contain two bottles, an A sample & B sample. I fill the A bottle to a certain line and then pour the remaining amount into the B bottle.
Both of these bottles are then sent off to the lab for testing. The A will be tested, and if positive then the B will also be tested.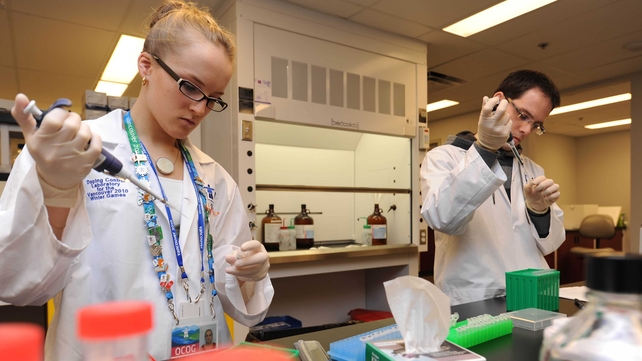 Often, you could have testers in your home for a few hours, which yes, can be frustrating, especially if you're training or have plans during that time, but these are rules and if you want to compete at an elite level in sport you have to accept that this is a part of the job and just get on with it.
I feel the powers that be need to lengthen bans. Currently, two years is not strong enough. Some athletes, like me, can miss two years due to injury.
Four years would be a deterrent. It would make athletes really fear the consequences more, plus four years is an Olympic cycle so it would effectively ruin an athlete's career and chance of competing on the biggest sporting stage they can reach.
It hit me as I returned home after winning my second European title. I relocated to the UK that year and worked my backside off.
To have someone come up to my face and ask me, "In all seriousness David, what are you taking? Like…come on, all you athletes are taking stuff," really told me the damage the cheats have done to our sport.
As a retired athlete I now wonder 'Who was really clean? Did he really beat me fairly or was he on the juice?'
I don't want to be a cynic, but I do have questions; however at the same time I know there are clean athletes competing out there, and they should be protected, admired and enjoyed, as should our great sport.