By David Gillick
Well, let's just kick this off and get straight to the point.
It was recently highlighted in the media that I went back to my local GAA club Ballinteer St Johns and played a championship match, to many out there, what I'm about to say won't come as a surprise.
The match raised a few questions as to where I was at with my athletics and I feel the time is now right to clear the air.
It's with great sadness, but a huge amount of excitement, that I wish to announce my retirement from full-time competitive athletics.
It's been a very tough decision, but I feel the time is right to draw a line in the sand in order to move forward into a new chapter of my life.
I've been very lucky to have lived a charmed life so far by having a great career in something that I am so passionate about.
"As a kid all I wanted to be was a professional athlete and represent Ireland at the Olympic Games"
Through hard work and dedication I represented myself and my country with distinction, this was the stuff of dreams for me and although I have suffered some downs, the highs certainly outweighed the lows and made it all worthwhile.
The last two years have been hard, it's taken time to get over the heartbreak, the frustration, and deal with the anger of injury.
I still have the odd low day, but now I have a tool box to deal with the emotions and understand the triggers that cause a downward spiral.
As a kid all I wanted to be was a professional athlete and represent Ireland at the Olympic Games; I realised that dream and only now is it sinking in.
In 2006 I made a promise to myself that I didn't want to hit 30, look back and say, "What if I had given athletics a real go?" But yes there are decisions I could have made differently, there are people I should have listened to, and others I should have not.
Some look at regrets as a negative, but I think regrets suggest you were not going to settle and live in the comfort zone, but challenge you and the people around you to do better. I wore my heart on my sleeve and went for it.
Running professionally for ten years has taught me many valuable lessons and provided me with a wealth of experience and knowledge, which I hope to put back into athletics, and indeed the wider public. To help inspire, motivate and encourage people to achieve their dreams, and hopefully along the way find the David Gillicks of the future.
I have already started to give something back by going to schools, promoting a healthy lifestyle and helping to inspire at grassroots level.
I am also mentoring young, talented athletes and can hopefully assist in bringing them to senior international level.
This has not been an easy decision and I thank my family, friends, coaches and all my sponsors over the years for the amazing support in not only making this decision, but in helping me achieve my dreams and goals.
I will sorely miss athletics, including the nerves, disappointment, and anxiety. And of course all the good stuff too: the buzz of competition and that simple feeling of being on top of world.
The challenge now is to channel all the things I have learned from the world of sport into my career off the track, and then fill the void which will be left by athletics.
European Team Championships
I was asked to travel out to Tallinn with the Ireland athletics team for the European Team Championships a few weeks back.
At first I felt awkward, as though I should be out there competing. It was strange travelling away with the team and not being in that race frame of mind.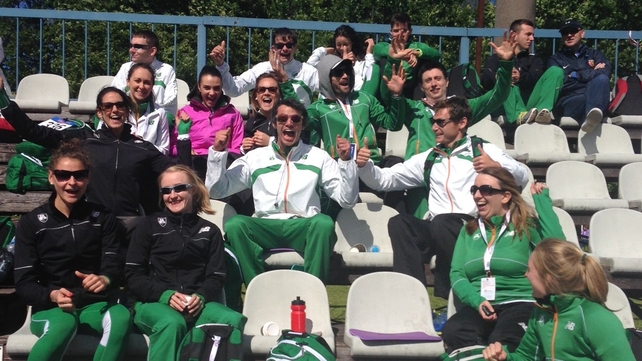 I had been on trips with some team members and now standing up giving a motivational speech was a bit surreal.
The positives did outweigh the sinking feeling of not being out there on the track. It was the first time I realised the amount of work that goes into the organisation of an event like this and I had the time to sit back and watch the team perform.
I liked the team ethos, which I felt wasn't there when I was competing mainly down to a lot or people being based abroad and flying in from all over the place.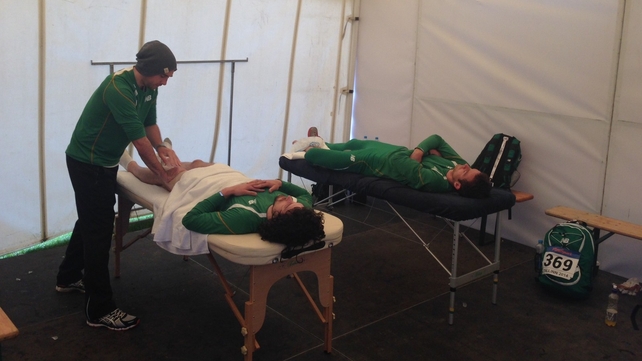 This team was different: young, mainly home based and all had come up through the ranks together. There was a buzz, everyone very supportive, and I liked it.
The team did well, improving from their eighth-place finish last year by finishing seventh.
On the track we were strong, the leading nation, on the field a good bit down.
The question has to be asked: how can we improve? And I'm sure people will have loads of answers, but an example might be getting some of our 100m sprinters that are running 10.5/10.7 seconds, to try competing in the long jump.
The events have similar skill sets and let's be honest, if you're not running sub 10.20 seconds it's going to be very tough.
I love sport. I'll still run and now also play Gaelic football with Ballinteer.
GAA is new challenge, it's fresh and right now I'm really enjoying it, which is of immense importance.
Although a recent broken nose has made think twice...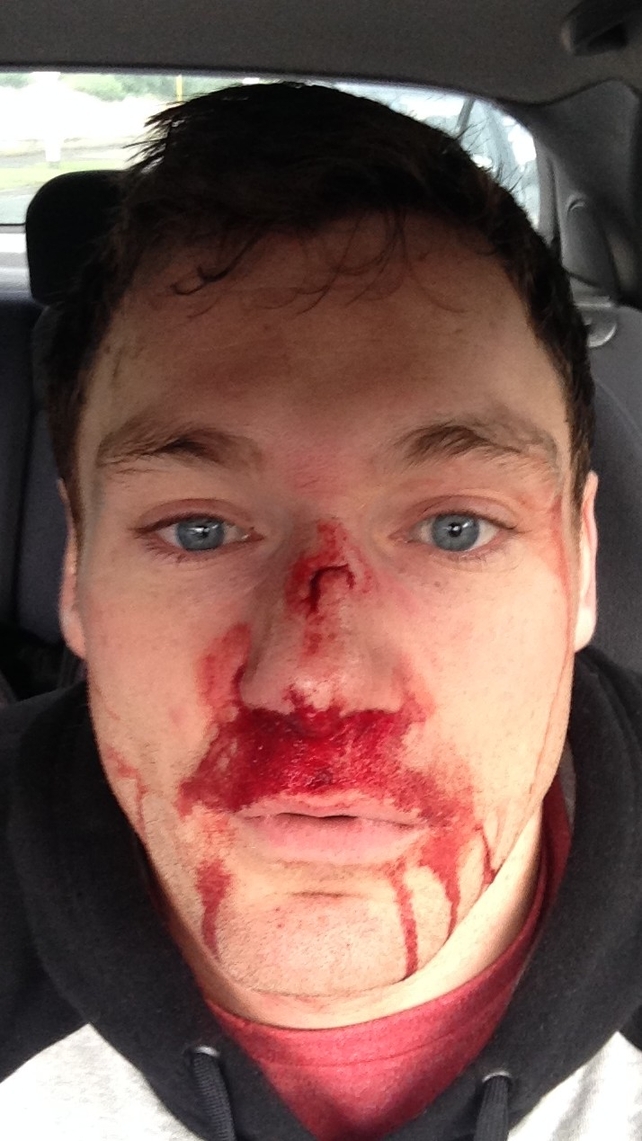 David Gillick career highlights:
2000: Winning Irish schools 400m
2004: World indoor 4x400 bronze
2005 & 2007: European 400m indoor gold
2009: World Championships sixth-place finish and first Irishman under 45 seconds. Personal best 44.77