By David Gillick
The athletics season got under way with a bang at the Diamond League event in Doha with some incredible performances this early in the season.
The stand out results included Kenya's world champion Asbel Kiprop producing one of the finest runs of his career as he won a pulverizing 1500m race, which saw a record six men finish inside 3:31.00, clocking a world-leading 3:29.18. Kiprop's compatriot Hellen Obiri set an African and Diamond League record of 8:20.68 in the women's 3000m.
In the field events, it could be said that one of the greatest high jump competitions was taking place, as never before have four men jumped 2.37m or higher in the same competition outdoors.
Ivan Ukhov, Russia's Olympic high jump champion, and the man famous for trying to high jump drunk in Lausanne in 2008, gave another demonstration of his brilliance as he rose above the challenge of three other hugely talented athletes who have helped re-energize the event in the past few years, to win with an effort of 2.41m.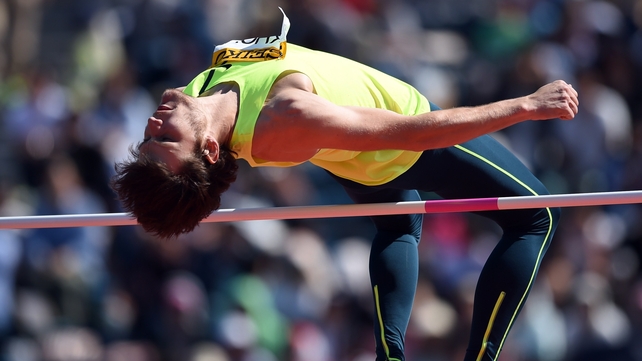 Ukhov's jump was a 2014 world outdoor lead, an IAAF Diamond League record and, of course, a meeting record for the opening IAAF Diamond League. Cuba's Javier Sotomayor is the current men's world record holder with a jump of 2.45m set in 1993.
Over one lap, Czech Republic's world indoor champion Pavel Maslak was third in a national record of 44.79, behind the winner, world 400m champion LaShawn Merritt (USA) who equalled his own 2014 world leading mark of 44.44. Merritt then flew back across the globe to Ponce in Trinidad and only last weekend lowered that leading mark to 44.14. Not bad for May.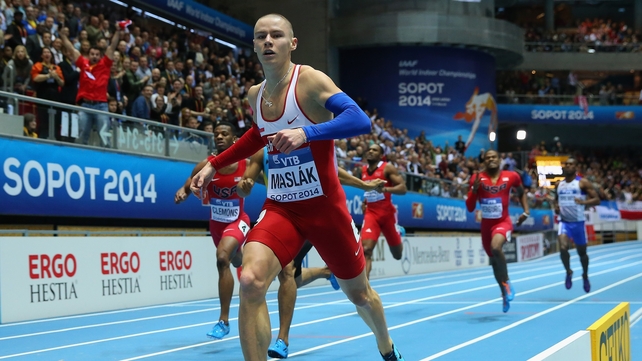 It's important to see a European athlete running fast over one lap and keeping that tradition of athletes outside of the US and Jamaica challenging over 400m. Yes it's early in the season, but I really hope, after a brilliant indoor season, Maslak can get faster and have a crack at the European 400m record of 44.33 set by Thomas Schönlebe (GDR) back in 1987.
Already we have seen some fast sub ten second performances over 100m, with drug cheat Justin Gatlin topping the current world list with 9.92 at the last weekend's Shanghai Diamond League. It'll be interesting to see who comes out over 100m in the coming weeks: Usain Bolt, Yohan Blake or Tyson Gay, who is returning from a shortened drugs ban due to co-operation.
I don't agree with the USA anti-doping agency in reducing Gay's ban in return for information, it doesn't send out the correct message. Nobody knows what information he gave, yes he gave back his medal and the 4x100m relay teams Olympic medal from London, but at the end of the day, he cheated.
The new method announced by USADA can result in an athlete basically taking drugs, winning medals, making a load of cash, getting caught, and giving information, but remaining anonymous, receiving no ban and then continuing to compete.
I'm not suggesting lifetime bans, I don't think they work. Yes they punish the individual but it's not helping the long-term fight, as WADA president John Fahey stated "simply getting tough on the cheats serves to reinforce the code of silence within the sport."
Offering leniency is a good bargaining tool, but is has to be used in the right way and the individual still has to do his time and face the consequences.
Dwain Chambers admitted publicly to taking drugs and can barely make a living from the sport going from small meet to small meet, whereas Gay plays the blame game and no doubt in a months' time will line up in one of the biggest meets of the summer. The one thing clean athletes and the public want is consistency.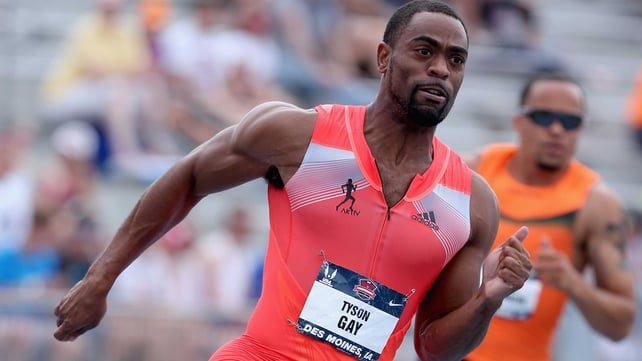 All in all, it disappoints me having to discuss drugs, and it's negative. I always say it's getting better; the authorities are catching the cheats, and more importantly naming them. Twenty years ago, they simply would not publicly name athletes who tested positive, in fear they would damage the sport.
On the Irish front, results are beginning to filter in, Rob Heffernan got back to winning ways in his build up to the 50km walk for the European Championships with a win over his training distance of 20km in Naumberg (GER), along with some interesting times from the States including Amy Foster equaling the Irish women's 100m record of 11.40, not one of the best records, but I'm sure Amy can bring it into respectable territory.
One to watch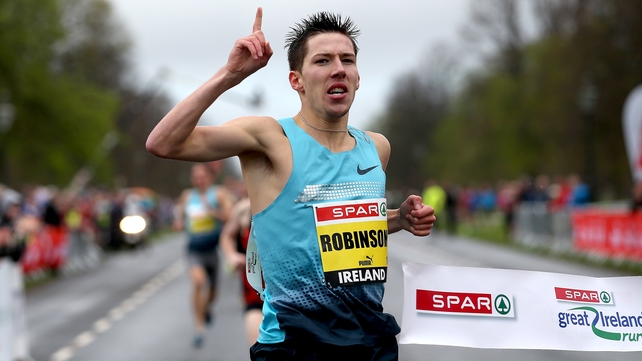 Name: Paul Robinson
DOB: 24/05/91
From: Kilcock Co. Kildare
PBs:
800m: 1.45
1000m: 2.18
1500m: 3.35
Mile: 3.56

Robinson decided to defer his academic studies in Dublin City University and prepare for the European Championship in Zurich in August.
As a result of this he spent the early months of the year in Australia with the Melbourne track club under the guidance of his manager Nic Bideau who is also the partner of Ireland's Sonia O'Sullivan.
Robinson and his coach Robert Denmead have done this for the last three years and find it a great way to get the base phase done with great training partners, and it has worked, improving year on year. He remained there until March and got some early racing in.

From there Robinson travelled back home for one month and continued with strength work while also doing a mile race through the Phoenix Park which is always a great experience.

At the moment Robinson is training in Mount Laguna which is at altitude and situated 40 minutes outside San Diego. This is the last training camp before the European season.
The group have been based there for the past four weeks, again training with the Melbourne track club and also joined by an Irish contingent including John Coghlan, Mark Hanrahan, Laura Crowe, Paul Pollock and Claire Tarplee.
These camps are a great way to focus on your final prep before the season gets under way. Putting a talented group together is crucial and athletes need to be pushed on a daily bases, credit to Robinson putting himself in a group on the other side of the world including some very good Aussie athletes.
He's forced to bring his A game every day and this can only improve his running. It's very easy to surround yourself with lesser athletes and be the big fish in the small pond, you're only fooling yourself.
The main focus this year is the European champs in August, where Paul's aim will be making the final.