By David Gillick
The 2014 track and field season will kick off in earnest this week with the first Diamond League meeting taking place in Doha in Qatar on Friday.
The 14 Diamond League meetings run across the globe from May until September, showcasing the top talents and stars of world athletics.
For some, the season has already started; many athletes, including some Irish, will have got early-season races under their belts in the US and UK.
The Diamond League meets are possibly too high a standard for some Irish athletes, but below that elite level there are a host of meetings available to our competitors, mainly in Europe, the hotbed of world athletics.
It can be extremely hard to gain access to the top meetings for an athlete perched on the periphery of the world's top 16 - near impossible, in fact, unless they have a really good agent. Preferably one with one of the sport's big stars on their books for a bit of leverage.
For the majority of European athletes, the 2014 season climaxes in Zurich at the European championships in August; these will provide a fantastic opportunity for Irish stars.
Originally, the Euros took place every four years, but in 2012 they were switched to a biennial format. However, the new approach got off to a rocky start: a lot of the big names did not compete in order to focus on the London Olympic Games, thereby diminishing the championships of that year in Helsinki.
This year will be very different: these are championships with no distractions - the Commonwealth Games will be over by then - and hosted in a great athletics city. Irish athletes will want to take this chance to show their worth on the big stage.
World championships and Olympics are extremely tough, given the presence of the likes of the US and Jamaica in the sprint events, and certain African nations in the middle to long distances.
The Euros allow Irish athletes to begin to make their mark two years out from the Rio Olympics.
Good performances at a major championships are exactly what is needed; medals may not be essential this year, but personal bests, national records and running internationally set standards can set the tone for the two years ahead.
Running, jumping, throwing or walking an 'A' standard will show an athlete's worth, and can help to gain funding and reduce the financial burden of training full-time.
Coming off the back of a good season this year would provide huge confidence and positivity ahead of a crucial period of training ahead of Rio.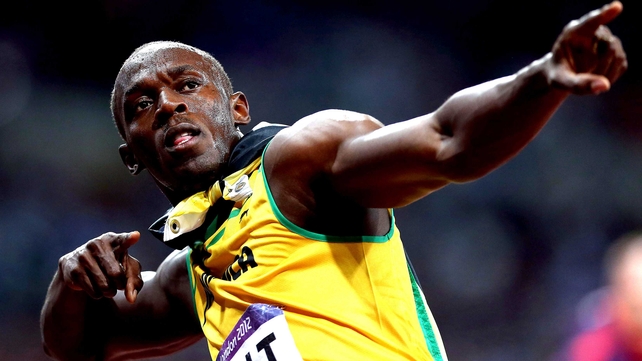 Also worth watching out for this year are the Commonwealth Games in Glasgow in July, which will provide exposure to a decent level of athletics for those competing for Northern Ireland.
The Commonwealth Games can be a mixed bag of sorts, with standards of some events very low and others high. It remains to be seen if global superstars like Usain Bolt, Yohan Blake and Mo Farah will actually compete.
In years gone by many of the bigger names have skipped the Commonwealth Games, but with no other global championships taking place this summer, many may tog out in Glasgow.
For Bolt, this may be a season to relax and only do a few big meets in order to keep his ageing body in check for Rio. There are certainly more athletes getting close to him and as much as he is a phenomenal athlete, there is only so long he can keep smashing out 100 metres in and around 9.6 seconds.
That said, the Jamaican has never won Commonwealth gold; it's the only medal missing from his collection. I am sure the organisers will be crying out for him to be there.
However, we will see world and Olympic 100m champion Shelly-Ann Fraser Pryce going for gold. One of my favourite athletes, 800m world record-holder David Rudisha of Kenya – who is coached by Irishman Brother Colm O'Connell – is hopeful of competing, although he has just pulled out of the Diamond League in Doha due to a calf injury.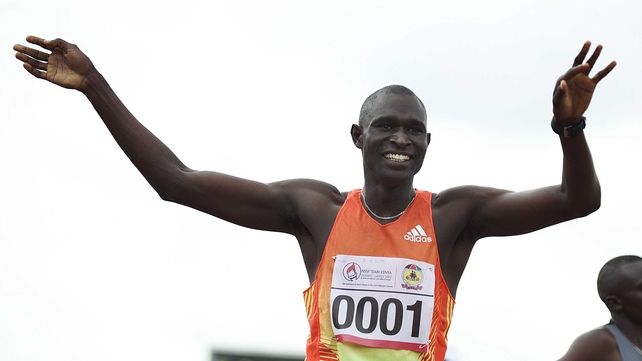 Overall, looking at the season ahead from an Irish perspective, it really is a crucial period for our up-and-coming stars.
Now must be the time to see the talent of Mark English (800m), Brian Gregan (400m), Roseanne Galligan, Laura Crowe (800m) Tom and Jessie Barr (400m hurdles), Fionnuala Britton (5km/10km), Ciarán Ó Lionáird and Paul Robinson (1500m) come to the fore alongside world champion, Rob Heffernan (50km walk) and Ireland's most successful female sprinter, Derval O'Rourke (100m hurdles).
That band all have high ability and some have already achieved performances of note. With the next World Championships in Beijing next year leading into an Olympic year, many of our athletes have to start making inroads into qualifying times and realising their potential.
Zurich would be the ideal start and it is a championship Irish athletes should target – there aren't many opportunities on the main stage, so for all of them it's time to get their ticket to the ball and dance.