Michael Mc Killop has won gold in the final of the T38 1500 metres at the IPC World Championships in Lyon.
The Paralympic champion won comfortably in a new championship record time of four minutes 10.20 seconds.
It's McKillop's second gold at the event, after landing the 800m earlier this week.
McKillop was more than two seconds ahead of Tunisia's Abbes Saidi, with Australia's Deon Kenzie third.
The 23-year-old told the BBC: "I was plodding along early on and the plan was to go at about the halfway mark.
"Thankfully I got away early with the spurt I put in. I was able to relax after that and then I kicked on again.
"I'm very happy because I set out to win the double."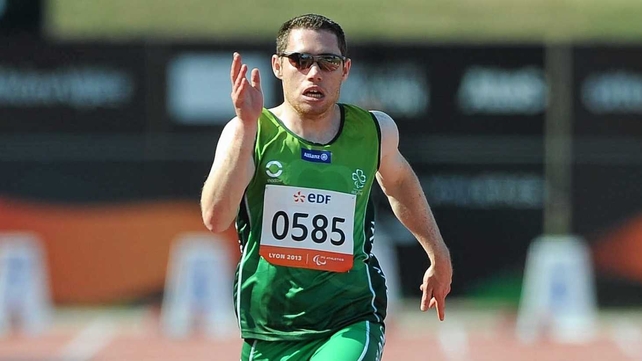 Jason Smyth is aiming to match his compatriots two golds after qualifying for the T13 100m final.
Smyth, who won 200m gold on Sunday, clocked a championship record of 10.72 in the 100m semi-final as he finished 0.33 ahead of Nambala Johannes.
The Namibian finished second behind Smyth in Sunday's 200m final.
His nearest challenger in tomorrow evening's final is likely to be South Africa's Jonathan Ntutu, who set an African record when winning the opening semi-final in 10.99.