South African Paralympian Oscar Pistorius has been charged with the murder of his girlfriend at their home in Pretoria.
It is understood 30-year-old Reeva Steencamp was shot up to four times in the head and upper body at the house in the upmarket Silverlakes gated community.
Pistorius, 26, will appear in a Pretoria court at 7am Irish time on Friday.
Spokeswoman Brigadier Denise Beukes told reporters this morning that a 26-year-old man had been arrested and charged with murder. Under South African law suspects are only formally identified when they appear in court.
Police have also distanced themselves from earlier reports that Pistorius mistook his girlfriend for an intruder at the house.
"There was no sign of forced entry or persons who weren't supposed to be there at this stage," Beukes said.
"The South African Police Service was surprised to hear allegations on the radio this morning that the deceased had been perceived to be a burglar. The allegations did not come from us."
Police said there had been reports from neighbours of shouting and screaming coming from the house earlier in the evening. It is understood police had been called to the house on previous occasions after reports of "a domestic nature".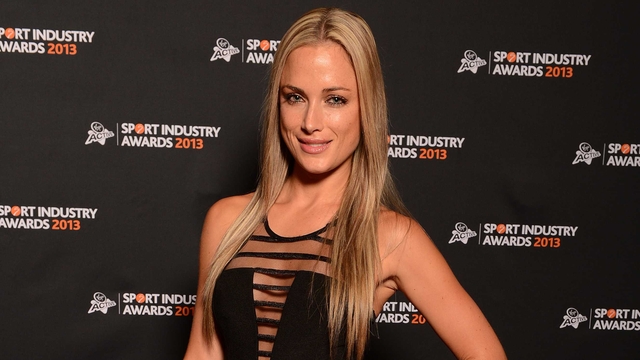 Police said the shooting took place at 3am. A statement said: "We received a call and attended the scene. The call did not come from the man in custody, but from another person."
A 9mm pistol was recovered at the scene.
This morning, a spokesperson for Pistorius issued a statement saying the athlete was "assisting police with their investigation".
Most famous Paralympian of all-time
Pistorius is known as the Blade Runner because of the ground-breaking prosthetics he uses for racing.
He made history at London 2012 when he became the first amputee sprinter in the Olympic Games, running in the 400m and 4x400m relay.
The Johannesburg-born athlete, who was born without fibulas in his legs and had the limbs amputated below the knee when he was 11 months old, had to win a legal battle over his blades with the International Association of Athletics Federations (IAAF) in 2008 for the right to compete in able-bodied competition.
In last year's Paralympics he suffered his first loss over 200 metres in nine years. After the race he questioned the legitimacy of Brazilian winner Alan Oliveira's prosthetic blades, though he was quick to express his regret for the comments.
The International Paralympic Committee expressed sorrow on hearing of the incident.
In a statement, it said: "Following the news of the alleged shooting incident involving South African athlete Oscar Pistorius this morning, the International Paralympic Committee (IPC) will not be passing any comment on the case at this time.
"This is a police matter, with a formal investigation currently under way. Therefore it would be inappropriate for the IPC to comment on this incident until the official police process has concluded."