Today With Sean O'Rourke Wednesday 3 July 2019
(Listen back to episodes of 'Today with Sarah McInerney' here)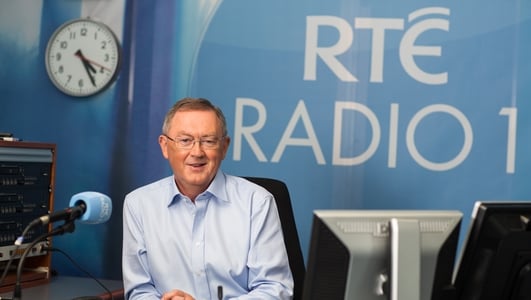 Today with Sean O'Rourke
The mid-morning current affairs magazine with the stories of the day, sharp analysis, sports coverage, in-depth features and consumer interest.
Ursula von der Leyen
David McAllister, German MEP and Senior Figure in the CDU Part.
No policing of building work
Prof. Orla Hegarty, Assistant Professor of Architecture and Planning, UCD and Hubert Fitzpatrick, Chief Operating Officer of the Construction Industry Federation.
New HSE Chair before Oireachtas Health Committee
Stephen Donnelly, Fianna Fáil's Spokesperson on Health.
Bomb attack in Drogheda
Elaine Keogh, Journalist.
The Living Wage
Neil McDonnell, CEO of ISME.
New EU appointments
Mary Regan, Political reporter for RTE News.
150th anniversary of Weir & Sons Jewellers
Natasha Andrews, E-commerce Assistant on the web team at Weir & Sons, Chris Andrews, Operations Director at Weir and Sons, Lucinda Andrews, Marketing Manager at Weir & Sons.
The Orphanage - Co-Living
Victor Boyhan, Independent Senator, Susan Lohan, Adoption Rights Alliance.
Back Pain
Dr. Máire Finn, GP.
Ulster Bank - Distressed Mortgages
Charlie Weston, Personal Finance Editor with Independent News and Media.