The Leap of Faith Friday 25 September 2020
Leap of Faith Friday 25th September 2020
On the programme tonight, Fr Tony Flannery tells us about the latest communication he has received from the Vatican. John Lonergan former Governor at Mountjoy Prison and Hilary Abrahamson chair of the Dublin City Interfaith Forum and chair of Rites and Practices with the Dublin Jewish Progressive Congregation talk about Yom Kippur, atonement and restorative justice. We also hear from Dr Sabina Syed of the Muslim Sisters of Eire who have launched a community support helpline during the pandemic.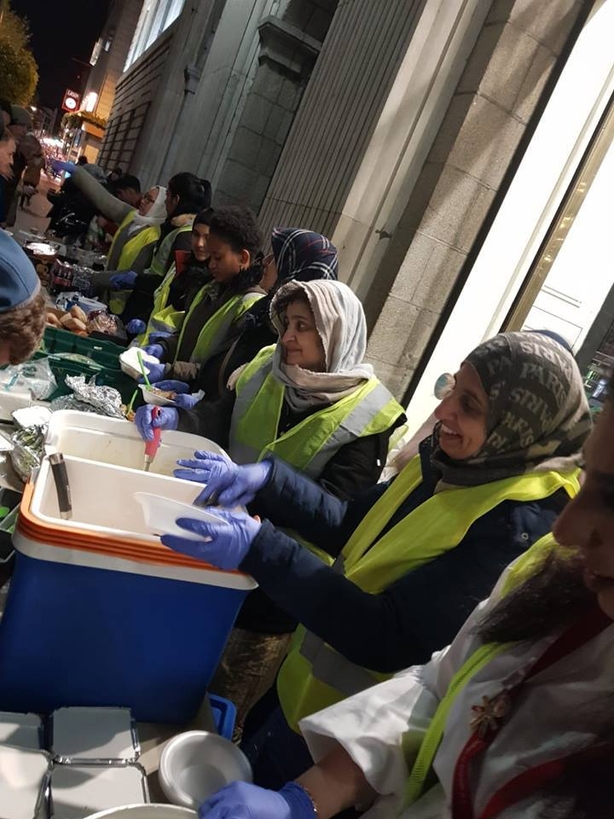 Giving food to Dublin's homeless community at the GPO - Photo Muslin Sisters of Eire
Muslim Sisters of Éire helpline number 085 768 5338
Email the programme faith@rte.ie
About the Show
In a programme for people of all faiths and none, Michael talks with those whose life experiences cause them to call on their beliefs, as he seeks to discover what religion does for people - and occasionally to them.
With regular updates from across the world's faiths and from those that hold them, this is a thought-provoking 30 minutes of radio.
The programme is produced by Sheila O'Callaghan, the commissioning editor of the series is Roger Childs.