The Leap of Faith Friday 26 June 2020
The Leap of Faith Friday June 26th
Back in March this year, we spoke with people of many different faiths and none as they shared how their beliefs were influencing their comprehension of the newly announced Covid-19 epidemic.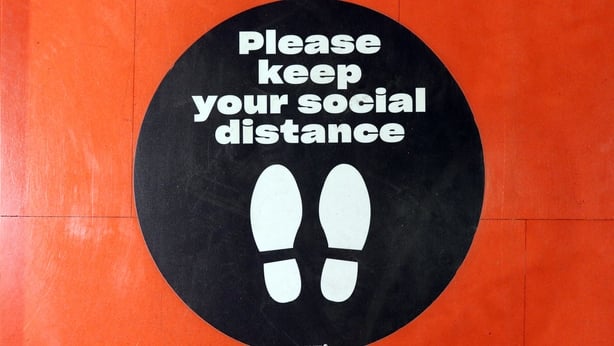 Tonight they return, reflecting on the lockdown period, as well as looking ahead to the future, as restrictions are being gradually lifted. We will hear from Jewish Rabbi Zalman Lent, Buddhist Reverend Myozan Kodo Kilroy and Fiona English Spiritualist. We are also joined by Claire Dawson who is a Baha'i, Shaykh Dr Umar Al Qadri, head imam of the Islamic Centre of Ireland,
Hindu Aparna Shukla and Church of Ireland priest the Reverend Gillian Wharton. Fr.Paddy Byrne joins us from his home in Portlaoise, as does Sikh Dr Jasbir Singh Puri who lives in Dublin.
About the Show
In a programme for people of all faiths and none, Michael talks with those whose life experiences cause them to call on their beliefs, as he seeks to discover what religion does for people - and occasionally to them.
With regular updates from across the world's faiths and from those that hold them, this is a thought-provoking 30 minutes of radio.
The programme is produced by Sheila O'Callaghan, the commissioning editor of the series is Roger Childs.