The Leap of Faith Friday 21 September 2018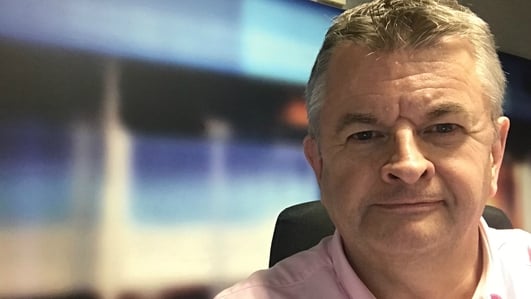 The Leap Of Faith
Four weeks after the visit of Pope Francis to Ireland, The Leap of Faith returns to it's regular Friday slot with journalists Sarah McDonald, Patsy McGarry, and Joe Little in studio with presenter Michael Comyn to review the impact of that visit.
Following on from the Pope's 36-hour visit has anything changed and what can the panel predict what might be the future for the Roman Catholic Church in Ireland?
Sarah McDonald is a freelance journalist and contributor to The Tablet and the Irish Times, Patsy McGarry is Religious Affairs correspondent with the Irish Times and Joe Little is Religious and Social Affairs correspondent with RTÉ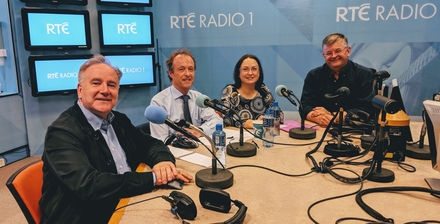 About the Show
In a programme for people of all faiths and none, Michael talks with those whose life experiences cause them to call on their beliefs, as he seeks to discover what religion does for people - and occasionally to them.
With regular updates from across the world's faiths and from those that hold them, this will be a thought-provoking 30 minutes of radio. Each week the programme will hear from people about how they access their 'spiritual intelligence' at different times in their lives.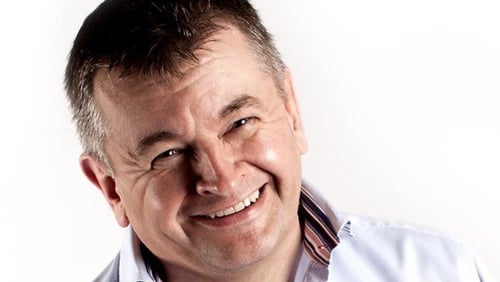 Michael Comyn has worked in radio on and off for over 30 years, reading news at lunchtime on his local radio station in Louth while still at secondary school. A short hiatus followed while he got a "proper" job working in communications training before he found himself back on RTÉ Radio in 1999 as the first voice on RTÉ lyric fm. He kept in touch with radio by occasionally filling in on Playback, Risin' Time and Late Date, followed by a brief period presenting a talk show on commercial radio in Dublin.
The programme is produced by Sheila O'Callaghan