The Leap of Faith Friday 12 May 2017
We are back on Friday September 29th
The Leap of Faith has been shortlisted for the 2017 Jerusalem Awards in October this year. Listen to our entry here
GOOD FRIDAY
At the Foot of the Cross – BBC Radio 2
Did Jesus Have to Die? – RTÉ Radio One
Good Friday Meditation – BBC Radio 4
Keeping Watch – BBC Radio Bristol
Stations of the Cross: Jesus Dies on the Cross – Flame Community Radio
Witnesses to the Crucifixion – BBC Radio Nottingham
The Jerusalem Awards promotes Christian involvement in broadcasting. Some of our past winners are very well known to UK listeners while others are just starting out and speak to a small niche audience. Wherever they come from, whatever the style, our expert judges give every entry the same amount of care and attention.
The Awards started life in the mid-1990s as the Independent Local Radio awards, encouraging local radio stations to include religious programming on Good Friday. Twenty years later we have 11 categories across radio and digital platforms, and attract over 150 entries each year.
About the Show
In a programme for people of all faiths and none, Michael talks with those whose life experiences cause them to call on their beliefs, as he seeks to discover what religion does for people - and occasionally to them.
With regular updates from across the world's faiths and from those that hold them, this will be a thought-provoking 30 minutes of radio. Each week the programme will hear from people about how they access their 'spiritual intelligence' at different times in their lives.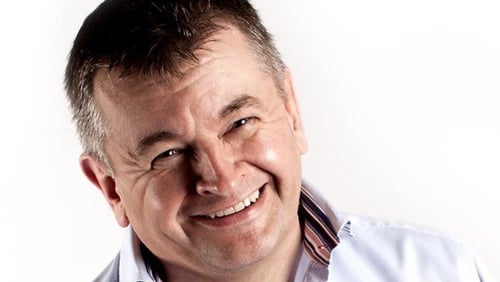 Michael Comyn has worked in radio on and off for over 30 years, reading news at lunchtime on his local radio station in Louth while still at secondary school. A short hiatus followed while he got a "proper" job working in communications training before he found himself back on RTÉ Radio in 1999 as the first voice on RTÉ lyric fm. He kept in touch with radio by occasionally filling in on Playback, Risin' Time and Late Date, followed by a brief period presenting a talk show on commercial radio in Dublin.
The programme is produced by Sheila O'Callaghan