The John Murray Show Thursday 26 February 2015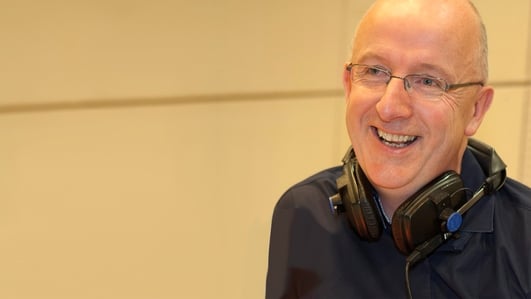 The John Murray Show
A lively mix of entertainment, human interest and lifestyle.
This morning John speaks to journalist, Steve Hardgrave who was present at the Brit Awards 2015 last night & witnessed Madonna tumbling backwards down the stairs during her song performance!
Also in studio we have psycho-analyst, Michael Murphy to bring his words of advice on being snubbed & how to handles those situations you feel you are being ignored.
Plus a song-writing masterclass with Phil Coulter.
Keywords
20 Years of Irelands Call
When Ireland take on England in the six nations in the Aviva on Sunday, the stadium will once again ring to the sound of Ireland's Call - our rugby anthem which is 20 years old this year.
Phil Coulter is the man behind the song, in a career apanning about 50 years, Phil has published hundreds of songs & collaborated with so many artists from Van Morrison, Planxty, Bay City Rollers, Jerry Lee Lewis, Tom Jones, Celtic Thunder ....the list goes on & Phil joins John in studio this morning to mark Ireland's Call anniversary.
Keywords