The History Show Sunday 14 October 2018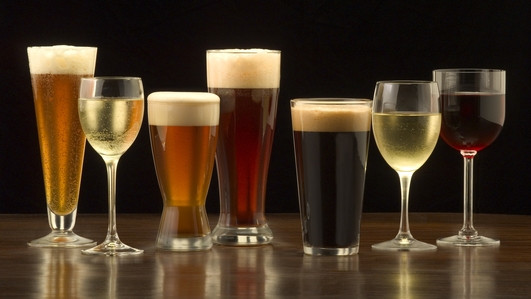 Alcohol and Ireland
Our guests this evening:
1. Susan Flavin O'Connor joins us from a studio in Cambridge. She's a lecturer in early modern history at Anglia Rushkin University, and her research is a fascinating window into drinking habits here in the 16th century.
2. John Gibney is a historian with the Royal Irish Academy's Documents on Irish Foreign Policy project. He talks to us about the extraordinary growth in drink consumption in the 18th century.
3. Eddie Bohan is a historian, bar manager, and the author of an upcoming book from Kilmainham Press called The Thirst for Freedom. In it, he assesses the role of alcohol in the creation of the state, and the role of the pub – for good and ill – in the struggle for Irish freedom, starting with the United Irishmen rebellion of 1798.
4. Brendan Kelly is a professor of psychiatry at Trinity College Dublin. He talks to us about medical treatment for alcohol intolerance and alcoholism, from the 19th century to today.
5. Las Fallon is a retired fireman and the Dublin Fire Brigade historian. He has researched an often overlooked episode in from the 19th century - The Great Liberties Whiskey Fire of 1875, when a river of piping hot whiskey flowed through the streets of Dublin.
6. Liz Gillis, historian and researcher, looks into a controversial question: which pub is the oldest in Ireland?
7. Niamh Howlin from the Sutherland School of Law at UCD joins Myles to talk about the history of the Good Friday drinking ban, which was lifted this year.
About The Show
Bringing the past to life! Discover how our world was shaped as Myles Dungan and guests explore events ranging from medieval times to the recent past.
We want to help explain ourselves to ourselves. We will search out fresh angles on familiar topics, seek out the unfamiliar and will not shy away from bizarre or controversial issues. Our ultimate goal is to make The History Show the primary port of call for those with an intense or even a modest interest in the subject. We want to entice the casual and the curious to join us in celebrating the past.
Our aim is to create informative, reflective, stimulating and above all, entertaining radio.
Join us on Sundays from 6.05pm for The History Show with Myles Dungan on RTÉ Radio 1.
A Pegasus production for RTÉ.