DNA Testing to Trace Ancestry
When Cromwell was busy rounding up the dishevelled and vanquished Irish to send them further west than Connacht to the new colonies of the Caribbean, he didn't spend too much time noting down their ancestral lines and townlands of origins.
In the 1650s, it's estimated that 50,000 Irish were sent as slaves to the West Indies.
The descendants of these Caribbean Irish settled mainly in Jamaica, Barbados and Montserrat. However anyone of Irish or part Irish origin there today, who might want to trace their family tree, is in a pretty hopeless situation because of the scarcity of documentary evidence… the paper trail.
Hope and history however maybe about to rhyme thanks to the work of genetic genealogists and citizen scientists as our reporter Angie Mezzetti has been finding out.
Any time we talk about genealogy on this programme, we're inundated with queries from people trying to trace their ancestry.
Very often, a major sticking point is the end of a paper trail or indeed, no paper trail at all, as those people in Montserrat described.
But all is not lost. DNA testing can fill in the blanks going back thousands of years. Dr. Maurice Gleeson joined Myles to discuss the accuracy of DNA testing and what sort of information it can tell people about their ancestry or ethnic make-up.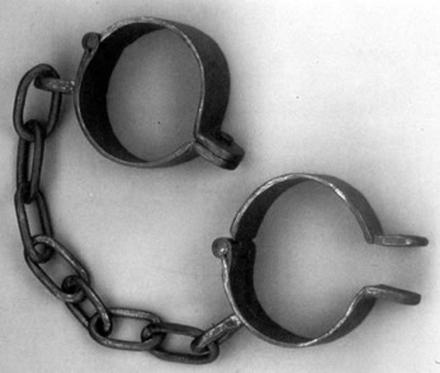 DNA and the Irish - Ireland's first genetic genealogy conference.
Genetic Genealogy Ireland 2013 is a 3-day series of lectures and presentations on DNA and its usefulness in Irish family tree research. The presentations are sponsored by FamilyTreeDNA, organised by ISOGG (International Society of Genetic Genealogists), and scheduled to run at the Back to Our Past exhibition at the RDS, Ballsbridge, Dublin from Oct 18-20.
DNA and genealogy
More than one million people around the world have had their DNA tested as part of their family tree research and it has helped them break through "brick walls" where the paper trail of traditional records is either absent or has failed to help any further. This is particularly relevant to Irish research where there is a relative lack of documentary evidence prior to 1800. DNA testing has become increasingly affordable in recent years with basic tests available for as little as 40 euro.
Irish DNA Research
There has been a flurry of interest in DNA in Ireland over the last ten years and some incredible work has been undertaken by passionate Irish genealogists (many working independently and voluntarily) which is changing the way we think about ourselves. Many of these enthusiasts will be speaking at the conference on their own particular projects and how it has informed not only their own family tree research but how it sheds new light on a variety of Clan histories, Irish surnames, and their origins and evolution.
The international panel of speakers will discuss topics which include a basic introduction to DNA testing, early and later migrations into Ireland (Gael, Norman, Viking, Scotch, English), connecting with the Irish in America, and individual Clan and surname projects with names that cover the entire island. As well as talks on the Tribes of Galway, and the Munster Irish, Prof Dan Bradley will discuss his unit's work relating to the genetic signature of people in northwest Ireland and the correlation with Niall of the Nine Hostages. Details are available on the dedicated website - Genetic Genealogy Ireland 2013 at ggi2013.blogspot.ie
These DNA lectures will complement the programme of traditional genealogical presentations organised by APGI and sponsored by rootsireland.ie (the Irish Family History Foundation).
DNA testing at BTOP
This is the fourth year of the Back to Our Past exhibition which last year attracted 20,000 visitors and over 250 exhibitors. This year FamilyTreeDNA have a stand at the exhibition and will be offering DNA testing at discounted prices. This is the first time that DNA testing will be offered directly to the Irish public at the exhibition.
So if you happen to find yourself in Dublin in October, come along and have a DNA test - it may connect you with long lost cousins you never knew you had. Entrance to the entire exhibition and conference only costs €5 if booked in advance online via the BTOP website at backtoourpast.com
Check here for Dr. Maurice Gleeson answers questions about DNA testing