Seascapes Friday 26 June 2020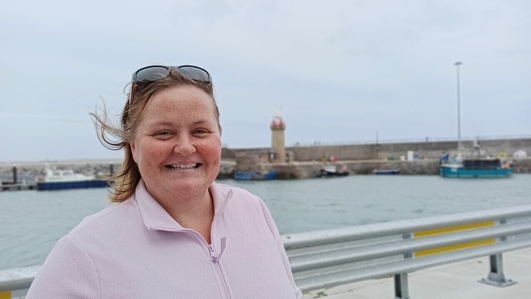 Seascapes podcast
Trudy McIntyre is one of the few women involved in the commercial fishing industry in Ireland . Noel Sweeney met her in Dunmore East to speak about her working life. Vincent Delany speaks about his book, the Motor Yacht Club of Ireland. It's a history of a club founded in the early years of the last century. (Vincent's book is available from Blurb.com/bookstore or from Vincent at delanyvincent@gmail.com
the books are 48 pages and cost €18.00 each). Hugh Oram has been looking at plans to build a bridge between Scotland and Northern Ireland, not pie in the sky, he says, more pie in the sea.
About The Show
Seascapes, the RTÉ maritime programme with Fergal Keane. Seascapes brings you around our coasts and onto traditional and modern boats and yachts for a taste of the great outdoors. Whether you are a trawlerman or a yachtie, Seascapes will be of interest to you.