The Ryan Tubridy Show Thursday 9 June 2016
Matilda Doll has been found!
We spoke to Claire Gray on Tuesday about losing an extremely important doll on a trip to Dublin Zoo. Thanks to the efforts of Paul McDonnell, and the folks at Phoenix Park, Claire and Matilda Doll have been reunited!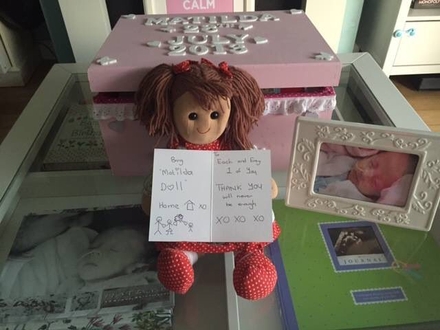 Keywords
Katie Koestner - Date Rape
In 1991 Katie Koestner was raped on her college campus and her decision to go public resulted in the term "date rape" entering the English language. Katie joined Dave on the line from Philadelphia to talk about her story and how her appearance on the cover of Time magazine sparked a national conversation on the subject.
Keywords