Ray Darcy Monday 25 February 2019
Coming Up on Today's show, How the US used Nazi scientists to win the space race, school finishing times and Conor Pope answers your price watch questions.
The Ray D'Arcy Show - Full Show
On today's show, funding the drug Spinraza, property manager Ciara Sheahan, Pricewatch with Conor Pope, who sold the €10m lotto running ticket and Mary Jennings on running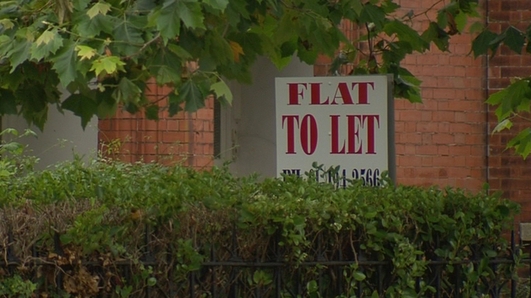 Property Consultant Ciara Sheahan
We got this email in to Ray@rte.ie:
" My name is Ciara, I am the property consultant for This Crowded House with Brendan Courtney. Since the programme has aired, I am constantly asked to advise buyers, sellers, tenants and landlords who find themselves confused,
lost and despondent in the current property market. I think there is an appetite for a fresh perspective with honest, realistic advice in an ever changing market. Property affects everyone of us. And while it might just be bricks and mortar to on paper, our homes, our housing position and our families stability all comes back to property. I'm in property since 2004. I was the marketing manager of RE/MAX Ireland, then I opened my own office in City West. I have wealth of experience dealing with buyers, sellers, tenants, solicitors, homeless HAP, dodgy neighbors, normal HAP, deals falling through, hoarders, gazumping and broken hearts. .."
She came into studio this afternoon to chat to Ray