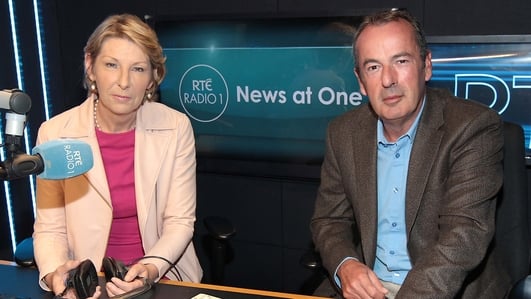 News At One
News, sport, business and interviews with Aine Lawlor and Richard Crowley.
Which new political party is Stephen Donnelly joining?
Political Correspondent David Davin-Power reports on how Wicklow TD Stephen Donnelly is to join Fianna Fáil
Warning over 'needless deaths' in emergency depts
Health Correspondent Fergal Bowers on the latest situation regarding emergency departments
Gov warns of potential for Dublin to overheat regarding development
Professor Rob Kitchen from NUI Maynooth reacts to the warnings from the Government of the potential for Dublin to overheat unless development is spread around the country
Sean Fitzpatrick trial continues
Legal Affairs Correspondent Orla O'Donnell reports
Why are people protesting in Romania?
Journalist Kit Gillet reports from Bucharest
Call for overhaul of regulations of theme parks & funfairs
Prime Time's Katie Hannon on how operators of funfairs and theme parks are not obliged to notify any statutory authority if accidents takes place