Mooney, Tuesday November 11th 2014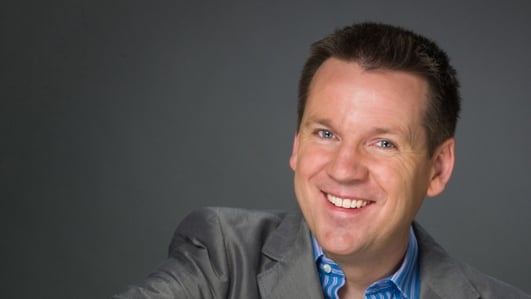 On Mooney today...
Architect Dermot Bannon joins us in studio to chat about all aspects of house redesign, his new book, and kissing Jenny Falconer on Blind Date! We ask you to tell us all about your local panto. And we have the last of our reports on some of the participants of the RTÉ TV series The Taste Of Success!
Calling All Panto Groups!
It is that time of year again! Oh yes it is!! It is the time of spectacular stage sets, glorious and elaborate costumes, over the top make up and children of all ages singing along. It is that panto time of year when the audience gets to shout back at the performers!
Songs, slapstick comedy and dancing, boys dressing as girls and girls dressing as boys, combining topical humour with a story loosely based on a well-known fairy tale.
It's panto time!
It may have begun in ancient Greece but the modern Pantomime has been passed down from the Mummers Plays of Middle Ages England and the Commedia Dell Arte tradition of 17th Century Italy.
There are many big budget pantos in the established theatres in towns and cities but up and down the country there are also hundreds of pantos with casts of thousands as someone from every family has a part to play in entertaining the community.
So tell us about yours – where is the show, when is it and why is it unique? Does it have a delirious dame, a sparkling script, or an undiscovered diva? Let us know by text at 51551 or by email at mooney@rte.ie, and on tomorrow' show we will list the pantos from around the country. So make sure yours is included by texting 51551 or e-mailing mooney@rte.ie!
Dermot Bannon
You may know Dermot Bannon as an architect, a TV presenter - and now an author. But did you know that he also appeared on Cilla Black's Blind Date programme, ended up kissing UK TV presenter Jenny Falconer, then sold the story to The Sun?! Click here to watch Dermot chatting to Ryan Tubridy all about it on The Late Late Show!
Dermot joins Derek in studio today to chat about that kiss, the forthcoming series of Room To Improve, his money-saving energy tips, and about his new book Love Your Home - Secrets To A Successful Space.
Love Your Home - Secrets To A Successful Space is published by Gill & Macmillan. The ISBN is 9780717164486, and the RRP is €22.99. For more information, visit www.gillmacmillanbooks.ie/lifestyle/lifestyle/love-your-home.
DERMOT BANNON'S VALUE FOR MONEY ENERGY SAVING TIPS
Improve heating controls by fitting radiators with thermostats. The approximate cost is €1,500 but there is a grant available from the SEAI for €400 so it would cost approximately €1,100 and will result in big savings to your heating bills.
Upgrade your Lagging Jacket to 50mm thickness for approximately €100. This is a small investment that should result in large savings.
Change all the light bulbs in your house to Energy efficient light bulbs for an average cost of €150, they will last longer and use less electricity.
Change to a 92% efficient condensing boiler. This will cost approximately €3,500 but there is a grant available from the SEAI for €560, so it would cost approximately €2,940.
In order to reduce the amount of heat escaping your home you should look at adding to the insulation in your attic. There should be at least 350mm of insulation in your attic and to add to your existing insulation would cost in the region of €1,300. However, there is an SEAI grant of €200 available, which would bring the cost down to €1,100.
It is worthwhile considering insulating the primary pipe work in your home. A lot of heat from hot water is lost as it travels through your home's primary piping network. Insulating these pipes at an approximate cost of €150 could save a lot on heating bills.
Your home will be more energy efficient if you achieve Airtightness. This is more straightforward in new builds but it can also be achieved in existing builds for an approximate cost of €2,500.
You can also add to your home's energy efficiency by getting External Wall insulation at an approximate cost of €22,000, however there is a grant available from the SEAI, which would bring the cost down
Change to Double Glazing in order to keep heat in your home. This would cost on average €10,000
* Costs stated above are approximate and based on an average three bed, semi-detached house.
You can find out all about these on the Sustainable Energy Authority of Ireland website. They also have Better Energy Homes Schemes where you can get money back for work done to your home.
And the interiors website that Derek mentions is called www.houzz.com.
The Taste Of Success
Tonight sees Episode 4 of The Taste Of Success TV show, broadcast on RTÉ One, in which foodmakers from around Ireland battle it out to win a prize of €100,000 and to have their product stocked on the supermarket shelves of LIDL.
Tonight it's the Munster programme! Each Tuesday, we have been profiling one of the contestants you will see on that night's show, so today it is the turn of Betty Smith from Beal na Blath in County Cork.
Mooney reporter Katriona McFadden went to meet Betty over the weekend and see her product: a poitín marmalade!!
For more information about The Taste Of Success, click here, and to watch previous episodes, click here.
Tickets For Mooney Tunes 11 On Sale
Here on RTÉ Radio 1, every Christmas since 2010 has seen the broadcast of a very special concert: our annual feast of festive fun - our Christmas Mooney Tunes! There is something about having these shows around the Christmas period that allows us to put on a real celebration.
Our Christmas concert this year, Mooney Tunes 11, will take place at the Bord Gáis Energy Theatre, on the evening of Sunday, December 21st, just four days before Christmas Day. So what better way than to wind down the clock with a great concert, full of variety, full of talent, in the company of the RTÉ Concert Orchestra and Mr. Derek Mooney?!
Tickets for the concert are now on sale! To be sure of getting your tickets, head down to the Bord Gáis Energy Theatre or contact Ticketmaster now!
The date: Sunday, December 21st 2014
The venue: Bord Gáis Energy Theatre, Dublin
The time: 8pm (doors at 7pm)
To book tickets: visit the box office of the Bord Gáis Energy Theatre, or book via Ticketmaster (call 0818 719 377 or click here)
MOONEY TUNES CHRISTMAS SPECIAL
TICKETS ARE NOW ON SALE
24hr Bookings: 0818 719 377
Group Bookings Tel: 01 677 7770
www.bordgaisenergytheatre.ie
The phenomenally popular MOONEY TUNES is back with a Christmas special! The show will run for one night only on Sunday, December 21st at the Bord Gáis Energy Theatre.
Join Derek Mooney as he celebrates the best of Irish talent in this light-hearted, rollercoaster night of Christmas entertainment with the RTÉ Concert Orchestra and a bucket-load of stellar guests.
Prepare for an abundance of laughs, cheers and, above all, surprises. The line-up includes Jack L., Rebecca Storm, Camille O'Sullivan, John Molloy and Máire Flavin, and with more to be announced at a later date this is set to be the best Mooney Tunes yet!
As always, MOONEY TUNES is programmed by you, for you. As Derek says, "...the best thing about MOONEY TUNES is you never know what's coming next!"
Brought to you by the RTÉ Concert Orchestra in association with RTÉ Radio 1's MOONEY.
Tickets are now on sale from the Bord Gáis Energy Theatre box office, or through Ticketmaster. Tickets cost from €10.
GROUPS GET MORE!
- NO BOOKING FEES
- NO CREDIT CARD CHARGES
- RESERVE NOW - PAY LATER
- PERSONAL, FREE & FRIENDLY SERVICE
- FLEXIBLE PAYMENT OPTIONS
- HOSPITALITY OPTIONS AVAILABLE
Ph: 01 677-7770
E-mail: groups@bgetheatre.ie
Bring Someone Home For Christmas Competition
Mooney is teaming up with Bank of Ireland Foreign Exchange to bring someone home for Christmas!
It's your chance to make this Christmas extra special by bringing home that loved one from abroad. Maybe it's a family member, maybe it's a friend - whoever it is we want to know about them, and you.
Bank of Ireland Foreign Exchange believe that behind every international payment there is something more personal.
How to enter:
Just tell us what it would mean to you to have your loved one home for Christmas. Tell us your story, a bit about yourself, and tell us who your special person is. Let us know where they are, and tell us about your connection to them, and how much it would mean to you to have them home for Christmas.
To enter and find out more about the competition, visit the Bank of Ireland Foreign Exchange website by going to www.bankofireland.com/home-for-christmas.
Make sure that you include contact numbers both for the person you would like to bring home, and for yourself.
The closing date for entries is Saturday, December 6th.
RTÉ Competition terms and conditions apply - for more on these, visit www.rte.ie/about/en/serving-our-audience/2012/0222/291673-competition-voting-terms-conditions.
This is competition is also subject to the specific terms and conditions available on www.bankofireland.com/fs/doc/wysiwyg/competition-rules-personal-social-media-campaign-5th-november-home-for-christmas.pdf.
The Mooney Christmas Party
June Rodgers is a comedienne, actress and singer, playing a myriad of fantastic characters and slipping from one to the other with effortless ease - whether that's the dreaded Jacinta O'Brien or Oliver Bond, 'the Spy who Loafed Me'. She's also the ultimate Panto Queen!
Yesterday, June helped us launch the Mooney Christmas Party, where she will be performing her own show at the Red Cow Moran Hotel (for more information on the show, visit www.junerodgers.net).
June's Chrismas Show will include twenty costume changes, twenty people working on the show, including seven dancers and musical directors. It's going to be a celebration of the 1990s, with music from the Spice Girls, Take That, Boyzone, Britney Spears and Kylie.
And we want you to celebrate the Christmas season with us!
Mooney's Christmas Party Launch
It's early November, we're only just over the Hallowe'en festivities and you want to talk about Christmas, or to be specific Christmas parties.
Well, Mooney and The Red Cow Moran Hotel will host a Christmas party for those with no party to go too.
The Mooney Christmas Party will take place on Thursday, December 4th in the Moran Red Cow Hotel. We are inviting 40 Mooney listeners to the Christmas party.
- It will begin with a champagne reception
- And be followed by a 5-course meal with fine wine
- The you'll enjoy the June Rogers Christmas show
- And if you have the stamina for it - a disco!
How to enter:
The prize is for 10 groups with four people each in each group.
You must call or e-mail Mooney and tell us why you have no party to go too and deserve to go to this one.
Also tell us who you'd bring and why.
Rules
You must be over 18 years
Make your own way to and from The Red Cow Moran Hotel
Make sure to include your contact details.
Closing date for Friday November 14th
Singles Night Out!
We are organising a singles night out for our listeners who are over 35! The where and when is still being finalised, but if you are interested in joining in the fun, then send us an e-mail! Let us know your age, gender, and if you are single. You must be available to travel to the venue at your own expense. Please send your e-mail to mooney@rte.ie, with the subject line 'Singles Night Out'. And keep listening for further information!
Hedgerows
It is an offence to 'cut, grub, burn or otherwise destroy hedgerows on uncultivated land during the nesting season from 1 March to 31 August, subject to certain exceptions'. For more information, click here. To read the Heritage Bill 2016, as passed by Dáil Éireann on July 5th 2018, click here. To read the Heritage Act 2018, click here.
To contact your local wildlife ranger, click here for contact details. To read the Wildlife (Amendment) Act 2000, click here.
Caring For Wild Animals
Please note that many species of mammals, birds, invertebrates etc... are protected under law and that, even with the best of intentions, only someone holding a relevant licence from the National Parks & Wildlife Service should attempt the care of these animals. For full details, please click here to read the NPWS Checklist of protected & rare species in Ireland. If you are concerned about a wild animal, please contact your local wildlife ranger - click here for details.
IMPORTANT NOTICE
Please DO NOT send any live, dead or skeletal remains of any creature whatsoever to Mooney Goes Wild. If you find an injured animal or bird, please contact the National Parks & Wildlife Service on 1890 20 20 21, or BirdWatch Ireland, on 01 281-9878, or visit www.irishwildlifematters.ie Alfie -- Alfie
Cilla Black (Vocal)
2:51
What You Waiting For?
Gwen Stefani
3:55 Blind Date
No Artist Credited
3:09 Lady Marmalade
La Belle
3:56