Mooney, Wednesday August 7th 2013
This year's Dawn Chorus programme took place on Sunday, May 6th 2018, and was a roaring success! All India Radio producer Monika Gulati sent us a pic of herself sporting our Dawn Chorus beanie!!
May Events
Well whilst our Dawn Chorus programme may have finished for another year, throughout May, events are still taking place around the country to celebrate the beautiful birdsong that our feathered friends provide. For more information on these events, and on the annual Burren In Bloom festival that takes place from May 18th - 20th, visit our events listings page! And if you have an event you'd like to let our listeners know about, e-mail mooney@rte.ie.
Follow Us On Social Media:
Facebook: www.facebook.com/rtenature
E-mail Us: mooney@rte.ie
Caring For Wild Animals
Please note that many species of mammals, birds, invertebrates etc... are protected under law and that, even with the best of intentions, only someone holding a relevant licence from the National Parks & Wildlife Service should attempt the care of these animals. For full details, please click here to read the NPWS Checklist of protected & rare species in Ireland. If you are concerned about a wild animal, please contact your local wildlife ranger - click here for details.
On Mooney today...
Would you live in a loo? We hear from one woman who's made her home in a former public convenience and we visit the Dublin toilet which is on the market! Plus we learn more about the athletes who use the Olympics and other international sporting events to defect from their home country and make a better life for themselves...
Radio GAGA
We're going gaga on Mooney for the month of August!
We're giving away cash and prizes with a value of over €30,000!
Each of our daily winners from Monday to Friday will win €500 PLUS a weekend break for two at the Radisson Blu Farnham Estate golf and spa resort in Co. Cavan, including breakfast on both mornings and dinner on one evening.
And there's more!
Our daily winners will play our new Radio Gaga game each Friday, for a chance to share in an additional jackpot prize of €5000!
The competition runs from Monday August 5th until Friday, August 30th.
Wednesday, August 7th 2013:
To enter, all you have to do is answer this simple question:
Which Ronan presents a weekday music programme right here on RTÉ Radio 1?
If you think you know the answer, text the word MOONEY, followed by your name and answer, to 57111, or call the competition line on 1515 71 72 00. Texts cost €1 or £1. Eircom network calls cost €1.02, and other networks cost more. All entrants must be over 18 as at date of entry.
Competition lines open from 2pm and will close at 4.20pm today, (DATE). Please do not enter outside of the advertised competition window as you will be charged for your entry, but your entry will not be included. From time to time, these open/close times may vary. Any change to the standard open/close times will be announced here and on the show. The cash prize winner will be announced on-air towards the end of the Mooney show each day.
COMPETITION TERMS AND CONDITIONS
Call Service Provider: Phonovation. Tel: 0818 217 100.
Text Service Provider: Xiam Interactive. Tel: 01 4832010 / 08454 606909.
Please do not enter outside the advertised competition open and close times and date(s) as you will be charged, but your entry will not be included in the draw. Please do not enter during programme replays on the RTÉ Radio Player after the advertised close time and date as you will be charged for your entry, but your entry will not be included as the competition will have closed.
Entrants must be aged 18 years or older as at date of entry and a resident of the Republic of Ireland or Northern Ireland in order to qualify as the prize winner.
Promoter reserves the right to request proof of age, verifiable by birth cert or passport only, and proof of residency, verifiable by recent utility bill only (issued within 6 months of win).
By entering the competition, the participants agree to be bound by the terms and conditions; that their surname and county of residence may be announced on-air if they win a prize; and agree to have their details/image/winner sequence used for promotional purposes if required.
Employees of RTÉ, Phonovation, Xiam Interactive and their associated partners, companies or suppliers and their immediate family members are not eligible to win/enter.
RTÉ's decision in relation to selection of winner is final and no correspondence will be entered into.
RTÉ standard competition terms and conditions also apply.
Keywords
Living In A Loo!
Have you spotted a public toilet in Dublin that's up for sale? Well, if you happen to be going to the Horse Show in the RDS in Ballsbridge this week keep an eye out for a large sign on a unobtrusive, one-storey red-brick building on the corner of Anglesea Rd and the Merrion Rd.
The building is just one of the 70 or so public loos that were dotted throughout the capital in the '50s and '60s and that are now all shut down. And the sign is Dublin City Council asking for 'expressions of interest' ahead of putting the former toilet on the market next month.
So who'd buy an old public toilet? How much might it be worth? And what would they do with it once they did buy it?
Our producer Pat O'Mahony is standing outside the convenience in question as we speak, along with local estate agent Vincent Finnegan...
To find out more about Dublin's former public toilets, you read this fascinating article on The Journal: www.thejournal.ie/public-toilets-dublin-755462-Jan2013.
The Ballsbridge Horseshoe pitchers club wanted to use the toilet as their clubhouse, and Michael Redmond, who is Secretary of the Horseshoe Pitchers Association Of Ireland, is on the line to tell us why...
One woman who spotted the potential of living in an old lavatory was London architect Laura Clark, who turned an underground former public lavatory in Crystal Palace in south-east London into a very luxurious home, and she joins us on the line today to tell us about it!
From this...
... to this!
And from this...
... to this!
To find out more about Laura's 'convenient' home, and to see more pictures, visit scrapbook.channel4.com/bookmarkBar/50d1fab7e4b09b08528d6186 or www.telegraph.co.uk/property/9461916/From-public-loo-to-private-home.
Keywords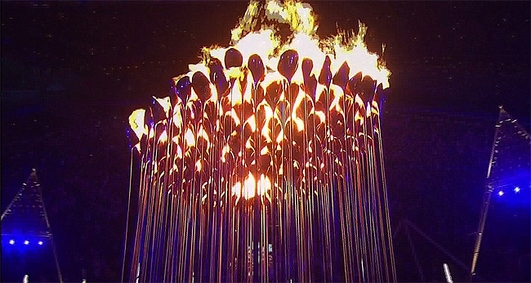 Olympic Defectors
A recent article reported that as many as seventy of the Olympic athletes that competed at the London Games last summer and some of their coaches have sought asylum or gone missing...
They are part of a long tradition of Olympic athletes who have used the Games as an opportunity to escape from their country of origin.
On the line today, all the way from Durham in North Carolina, is Bill Mallon. Bill works as an orthopedic surgeon is Bill Mallon, but he's also a leading authority on the history of the Olympic Games (having written 24 books on the subject), as well as being co-founder and honorary member of the International Society of Olympic Historians!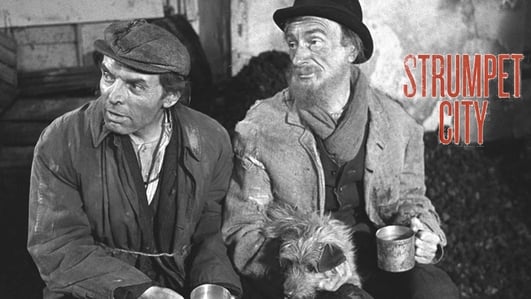 Cast Of Strumpet City Reunite...
In 1980, writer Hugh Leonard adapted a James Plunkett book into one of RTÉ's most iconic drama series: Strumpet City!
It was set in 1913 at the time of the Dublin Lock-Out and featured many well-known actors - names like: Peter O'Toole, Cyril Cusack, David Kelly and Peter Ustinov. Bryan Murray and Angela Harding played the characters of 'Fitz' and 'Mary'.
The cast of Strumpet City re-united yesterday for a photo-shoot, and we sent our reporter, Katriona McFadden, along to find out more!
Anyone who has an interest in the Dublin Lock Out might like to know about a Commemoration Ceremony happening at the GPO on Sunday, September 1st. President Michael D. Higgins will be making a speech, there will be music and Strumpet City actors Bryan Murray and Angela Hrading will be reading extracts from the book Strumpet City.
Keywords
Hedgerows: It is an offence to 'cut, grub, burn or otherwise destroy hedgerows on uncultivated land during the nesting season from 1 March to 31 August, subject to certain exceptions'. For more information, click here.
To contact your local wildlife ranger, click here for contact details. To read the Wildlife (Amendment) Act 2000, click here.
IMPORTANT NOTICE
Please DO NOT send any live, dead or skeletal remains of any creature whatsoever to Mooney Goes Wild.
If you find an injured animal or bird, please contact the National Parks & Wildlife Service on 1890 20 20 21, or BirdWatch Ireland, on 01 281-9878, or visit www.irishwildlifematters.ie