Miscellany 50 Wednesday 14 August 2019
Miscellany50 is a celebratory radio festival weekend of short writing and music produced to salute fifty years on air in 2018 of Sunday Miscellany, RTÉ Radio 1's iconic programme. Five concerts each captured a decade between 1968 and 2018 and were introduced by writers including Mary O'Malley, Joseph O'Connor and Lisa McInerney.
Miscellany50 offered a feast of music and song to savour – some specially commissioned to premier over the weekend – from artists including Donnacha Dennehy, Kate Ellis, Jennifer Walshe, Michael Holohan and Niall Valelly.
Throughout the weekend The Cube downstairs in the Project played host to Miscellany50's Listening Lounge. Here there was free access to a choice of content from Sunday Miscellany's eclectic archive from classic contributors across the decades such as Maeve Binchy, Benedict Kiely, Sam McAughtry, Nuala O'Faolain and Anthony Cronin.
Miscellany50's concerts were recorded and produced for broadcast on RTÉ Radio 1 and are being broadcast in July and August 2019 with the support of the Broadcasting Authority of Ireland.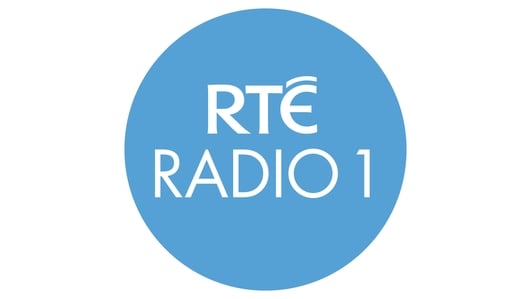 Miscellany50: Live at The Project: Years 2008 - 2012
That was Miscellany50 Live from the Project - one of the concerts from a weekend festival of new writing and live music and song which took place in the Project Arts Centre in Dublin to mark 50 years of Sunday Miscellany. The brief to each writer was to take a year between when the programme went on air in 1968 and the present, as the starting point for a new piece of writing.
On tonight's programme you heard:
Setting the Scene by Lisa McInerney;
The Start of a New Life in Ireland (2008) by Bernadette Buda followed by 'Port na bPúcaí', a Miscellany50 commission, composed by Michael Holohan performed by the ConTempo Quartet;
Switch (2009) by Danielle McLaughlin followed by 'Le Tombeau de Couperin' by Maurice Ravel, performed by Conor Linehan (piano);
Extra-Mural (2010) by Janet Moran with music 'The Clare Island Rowing Tune and Delia Henry's' performed by Emer Mayock( flute) and Donal Siggins(bouzouki);
Oh Wow! (2011) by Mary Morrissy followed by 'Handwoven', another Miscellany50 commission composed by Deirdre McKay, performed by Cliona Doris (concert harp);
and
Meeting the Boss (2012) by Robert Higgins followed by 'If I Should Fall Behind' by Bruce Springsteen, performed by Shane Sullivan(vocals and guitar)