Inside Culture Monday 22 August 2016
Creativity, Culture and a world of Ideas on Inside Culture presented by Fionn Davenport 10pm Mondays RTE Radio 1.
Profiles, interviews, features and discussion with emerging and established Irish and International people in the creative and cultural sectors.
This is a versatile programme that can move across disciplines from crafts to cultural agendas and will include long-form discussions and features on well known artists, cultural topics and the history of ideas. The range will give an access point for the general listener as well as a more seasoned and professional arts listenership.
This programme aims to create an intimacy with artists' work and provide textured pieces that inform and provide a listening experience with high production values.
Independently produced by Zoe Comyns – the show brings together a team of innovative radio makers who have a passion, understanding and sensibility for Arts and Culture who will create a far-reaching and fresh sounding series that complements the existing output on RTE Radio 1.
Inside Culture, Monday 22nd August
Making Ireland Modern is a touring exhibition which looks at the role buildings and infrastructures have played in the history of the Irish State and in forging its identity.
It's curated by Gary Boyd (Queens University Belfast) and John McLaughlin (UCC). They join Fionn Davenport in studio to discuss how ideas of modernity throughout the history of the state are often expressed in architecture. Electricity supply, hygiene, aviation, telecommunications and data storage have emerged over the past 100 years along with modern Ireland. The sites chosen for development, the types of building material used and the public or private ownership of these structures speak volumes about the how we view ourselves as a nation in the course of our history.
For example, we hear from Anna Ryan (University of Limerick) about the development of Shannon Airport on marshland outside Limerick city. Ireland's geographic location – next stop America! - ensured that it played a prominent role in the rise of the aviation industry. From flying boats, to the jet age and during the Cold War, Shannon Airport found itself at the crossroads of modernity
Similarly with the RTÉ Television Centre, Kevin Donovan (UCD) tells Fionn that as Ireland's confidence grew in the 1960's and as our relationship with the wider world strengthened, the architecture of the time sought other influences than the British Schools. The Television Centre in Donnybrook was influenced by the American architect Mies Van Der Rohe.
We also look at one aspect of maker culture - the fusion of technology and arts & crafts.
Earlier in the summer the Dublin Maker event attracted 10,000 people sharing ideas on 21st century approaches to arts and crafts.
Fionn is joined by Emer O'Daly, CEO and co-founder of Love and Robots, a company that is using cutting-edge technologies to create made-to-order bespoke pieces of jewellery. He visits a business that uses computer design and 3D printing - Props Factory. They make props, models and puppets for film, events and theatre. David Flynn and Christine Harold showed Fionn their workshop near the Point in Dublin. And Inside Culture visited the TOG Hackerspace near St Patrick's Cathedral in Dublin - a communal space for people to purchase and use facilities.
Eoin O'Kelly is a radio producer on RTÉ Lyric FM. His documentary 'Bax, Ireland and 1916' will be broadcast in September. It looks at the relationship between Arnold Bax, the British composer and Ireland in the 20th Century. It began with Bax reading Yeats' The Wanderings of Oisín and led to his friendship with Pádraig Pearse. After Pearse's death in 1916 Bax composed In Memoriam Pádraig Pearse. Pearse declared that Bax was 'one of us'.
In 1942 Bax would go on to be Master of The King's Music.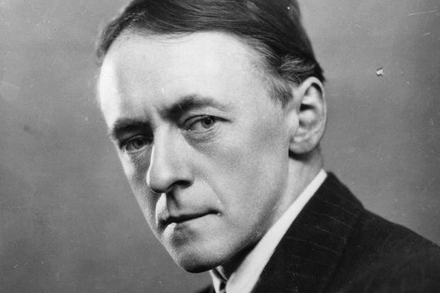 Arnold Bax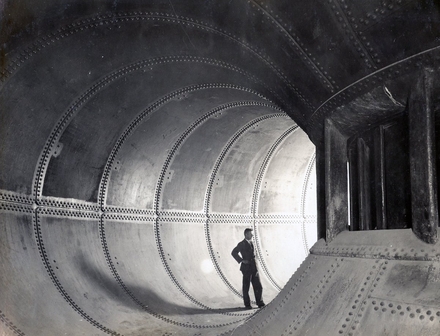 Making Ireland Modern