Francis MacManus Short Story Friday 13 October 2017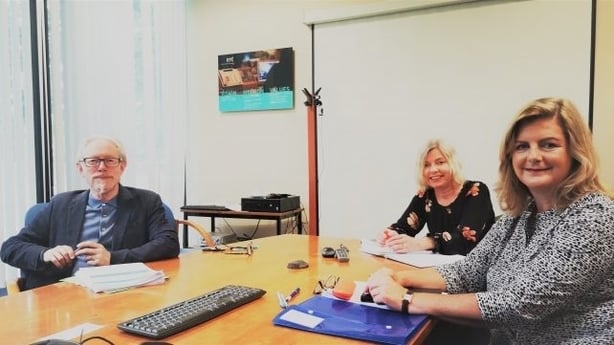 *JULY 2020 UPDATE* JUDGING UNDERWAY FOR 2020 COMPETITION
Over 4000 entries received; shortlist to be announced early September
"We Irish have an obsessive need to tell stories" – Madeleine Keane
"You're looking for someone who can make an entire world in 2,000 words" – Vincent Woods
"The familiar world around us suddenly looked very strange"– Danielle McLaughlin
RTÉ has received over 4000 entries, a record number, to this year's RTÉ Short Story Competition, one of Ireland's longest established and most significant literary prizes, in honour of Francis MacManus.
The panel of three judges met on Friday 3 July to begin the process of shortlisting the stories to a final 10 nominees which will be produced for radio, and announced in early September. A virtual awards ceremony in RTÉ will follow later in September, where the top three prize winners will be announced.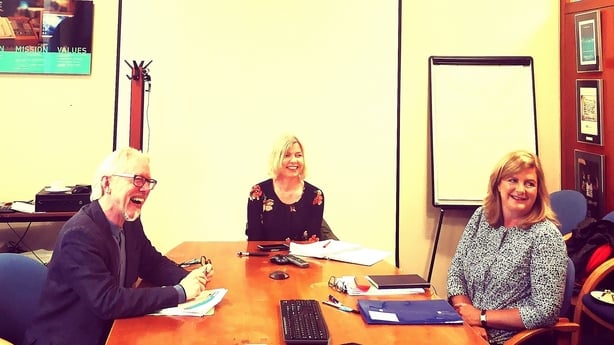 This year's judges are editor, lecturer and journalist, Madeleine Keane; award-winning short story writer and previous prize-winner of the RTÉ Short Story Competition, Danielle McLaughlin; and writer and broadcaster Vincent Woods.
Previous prizewinner and judge for 2020, Danielle McLaughlin, says: "This competition offers writers a great opportunity to reach such a large audience. And at a time when the familiar world around us suddenly looked very strange and inspired so many people to write stories, it really is wonderful for those writers to think that the story they have written at the kitchen table, maybe over several months, and invested so much in has the opportunity to be listened to by so many people all over the country."
The overall winner will receive €3,000, while €2,000 and €1,000 will be awarded to the second and third place prize winners respectively. A further seven runners-up will receive €250 each. All 10 short stories in the shortlist will be broadcast in a season of new writing on RTÉ Radio 1 in the autumn and will feature in an RTÉ podcast. The top three prizewinning stories will also be published on thejournal.ie, and all 10 stories will subsequently be published on rte.ie/culture.
About the Competition
A competition for original short stories for radio was first established in 1986 in memory of Francis MacManus (1909-1965), the Kilkenny-born novelist, biographer and former Head of Talks and Features at Radio Éireann. Since its establishment, the competition has been a launching pad for many writers who have gone on to receive national and international acclaim, including Claire Keegan, Molly McCloskey, Anthony Glavin, Danielle McLaughlin and Nuala Ní Chonchúir.
The winning and?shortlisted short stories are produced for radio broadcast and voiced by some of Ireland's most talented actors of the stage and screen. In recent years these have included Peter Hanly, Ali White, Emmet Kirwan, Cathy Belton, Ingrid Craigie, Denis Conway, Andrew Bennett, Caitríona Ní Mhurchú, Kathy-Rose O'Brien, and many more.
Free to enter, the RTÉ Short Story Competition is open to anyone over 18 living on the island of Ireland, or living abroad who holds an Irish passport. Next year's competition will open for entries in spring 2021.
The RTÉ Short Story Competition in honour of Francis MacManus is produced by Sarah Binchy.