Blighted Nation: Episode Two - Did The British Cause The Famine?
The Great Famine began in September 1845. Ireland was part of the United Kingdom which was the richest and most powerful nation in the world. One million people died - and a further two and a half million emigrated within ten years of this catastrophe.
It started as a natural disaster but did Britain's response turn it into a manmade disaster?
Was excess grain shipped to Britain during the famine?
Would the British Government have let Devon and Cornwall starve?
These are among the questions we asked on this programme which explored Britain's response to the famine. The programme was punctuated by pieces recorded in New York and Ireland.
Laura Trevelyan, the great great granddaughter of the much vilified Sir Charles Trevelyan puts forward her view that he was a more humane figure than has been portrayed.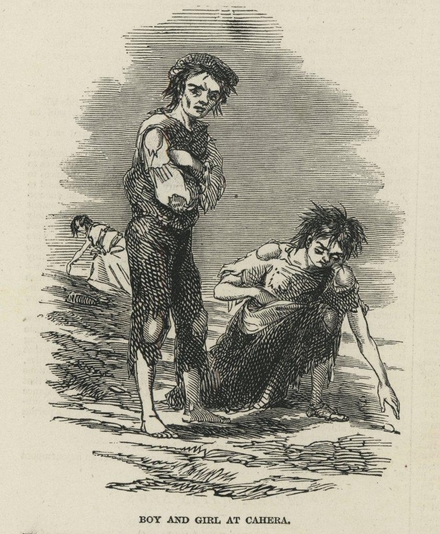 Studio Guests:
Prof Mary Daly of University College Dublin, author of The Famine in Ireland.
Prof. Peter Gray of Queens University Belfast, author of the Irish Famine.
Tim Pat Coogan, author of The Famine Plot.
John Kelly, author of The Graves are Walking joined us from New York.
Programme contributors include:
Laura Trevelyan (great great great granddaughter of Charles Trevelyan)
Niall MacGiollabhui (New York based lawyer)
Roisin Higgins (Boston College)
Owen Rodgers (Chairman, Irish Famine Tribunal)
Declan O'Rourke (singer)
Blighted Nation podcasts are extended versions of the original broadcasts and are available here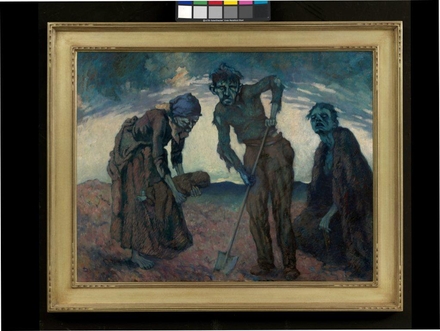 (Images courtesy of Ireland's Great Hunger Museum)