Dé hAoine 28 Aibreán craolfar coirm cheoil cheiliúrtha an deiscirt beo ó Óstán Ghobnatan i mBaile Mhuirne mar chuid de cheiliúradh caoga bliain RTÉ Raidió na Gaeltachta. Is í Sláine Ní Chathalláin a chuirfidh Oíche san Abbey i láthair, agus beidh plúr na gceoltóirí ó cheantair Ghaeltachta Chiarraí, Chorcaí agus Phort Láirge ar stáitse.
Dúirt Dara Ó Cinnéide, Bainisteoir Réigiún an Deiscirt RTÉ RnaG:
"Deis í seo buíochas a ghabháil leis an bpobal a bhíonn chomh dílis dúinn i gcónaí agus iad ag tabhairt cluais éisteachta le breis is leathchéad bliain. Tabharfaidh siamsaíocht na hoíche blaise de chumas ealaíne na muintire don éisteoir agus beidh údar misnigh sa teacht chéile do phobal Raidió na Gaeltachta féin."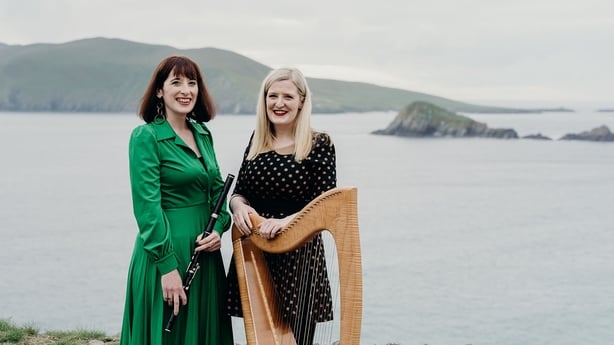 Beidh trí chór ar an ardán ar an oíche - Cór Fear na nDéise, Cór Chúil Aodha agus Cór Ban Chúil Aodha. Cloisfimid na hamhránaithe Máire Ní Chéileachair, Seán Ó Sé, Anne Mulqueen, Páidí Mhárthain Mac Gearailt agus Mossie Ó Scanláin. Chomh maith leo siúd uilig, beidh ceol den chéad scoth ann ó Rinn ó na deartháireacha Cárthach agus Macdara Ó Faoláin, agus Donnchadh Gough agus Paddy Tutty le Brendan, Noel agus Dónal Clancy. Beidh laochra ceoil Chorcaí ann - Matt Cranitch agus Jackie Daly le Caoimhe agus Eimhear Flannery agus Muintir Mheachair ó Chúil Aodha. Beidh sárcheoltóirí na Ríochta ann freisin dar ndóigh, Breanndán Ó Beaglaoich agus a chairde, Máire Breathnach agus a mac Ruairí, Aoife agus Deirdre Granville, agus Méabh Ní Bheaglaoich, Eoin Ó Beaglaoich, Nicole Ní Dhubhshláine agus Kyle McAuley.
Beidh mír ón gceoldráma nua Tuairín Dubh le pobal Bhéal Átha an Ghaorthaidh mar chuid den ócáid freisin, chomh maith le filíocht. Beidh páistí ó Scoil Náisiúnta Chúil Aodha páirteach san ócáid, agus beidh ceol le Craobh Laichtín Naofa CCÉ Chill na Martra.
Beidh ticéid don choirm cheoil le buachaint ar chláracha RnaG an tseachtain seo.
Craolfar Oíche san Abbey beo ar RTÉ Raidió na Gaeltachta ó 7 pm Dé hAoine 28 Aibreán, agus beidh sé le feiceáil beo ar líne freisin ar leathanach Facebook RnaG.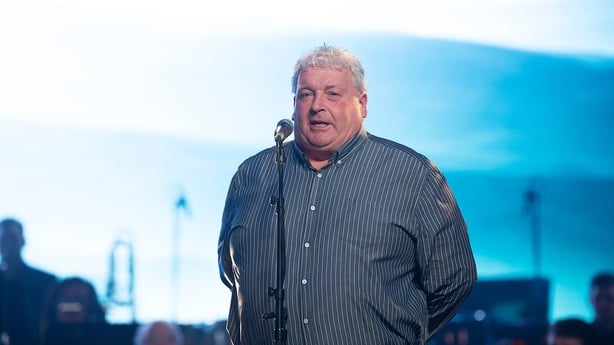 _____________________________
Tune in to RnaG on Friday 28 April from 7 pm for a wonderful live concert Oíche san Abbey, celebrating the best of the Munster Gaeltachtaí live from the Abbey Hotel in Baile Mhuirne in Co. Cork, presented by Sláine Ní Chathalláin. Three choirs, as well as some of Munster's best sean-nós singers and musicians, will grace the stage for this special event, broadcast live on radio and also streamed live to the station's Facebook page.