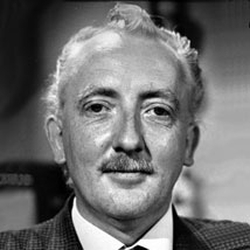 Programme 42: 18th December 2011
Episode 4 of Our Musical Heritage presented in 19643 by Seán Ó Riada is all about the sean-nós singing tradition of West Munster – Cork and Kerry - and singer Liam Ó Maonlaí gives his views.
Programme 41: 11th December 2011
Episide 3 of Our Musical Heritage deals with the singing tradition of East Munster and features songs by Nioclás Tóibín of An Rinn, Co Waterford. Singer Áine Uí Cheallaigh talks about the content.
Programme 40: 4th December 2011
We feature Episode 2 of Our Musical Heritage presented by Seán Ó Riada which looks at the singing tradition of Conamara with guest Síle Denvir, singer and musician with the group Liadan and PhD student in the University of Limerick.
Programme 39: 27th November 2011
We begin the broadcast of Our Musical Heritage, the 1963 Raidió Éireann series on Irish traditional music presented by Seán Ó Riada with Episode 1; Introduction and sean nós singing and musician, composer, author and broadcaster Peadar Ó Riada joins us to talk about the content.
Programme 38: 20th November 2011
We begin our series on Seán Ó Riada with memories from musician Éamonn de Buitléir of his time with Ó Riada and Ceoltóirí Chualann.
Programme 37: 13th November 2011
A song from the late Bert Jansch, tracks from newly issued recordings of Dan Brouder, Eddie Butcher and William Mullaly and music on flute and fiddle from Billy Clifford and Gerry Harrington.
Programme 36: 6th November 2011
Music from the Sunday night concert at the Pádraig O'Keeffe Festival in Castleisland on the October Bank Holiday weekend featuring the presentation of the Sliabh Luachra Award to Anne and Nicky McAuliffe and the music which followed from Anne and Nicky and their friends.
Programme 35: 30th October 2011
Music and song from Séamus Ennis, John J. Kimmel, Iarla Ó Lionáird, Ollie Conway, Na Fir Bolg, Peadar Ó Riada and the Sea Stallions.
Programme 35: 23rd October 2011
A memory of Muiris Ó Rócháin of Scoil Samhraidh Willie Clancy who passed away during the week and a selection of versions of a famous song and slow air The Wounded Hussar including a poem by Liam Ó Muirthile inspired by his hearing of this air as played by the Sliabh Luachra fiddle player Pádraigh O'Keeffe.
No Programme: 16th October 2011
Programme 34: 9th October 2011
A full programme in memory of flute and fiddle player Peter Horan fron Co.Sligo who was a celebrated traditional musician who passed away one year ago on 17th October 2010 at the age of 84. This is an interview never before broadcast, which he did with Peter Browne some years ago in Ballymote where he talks about his life and music and his own listening preferences and we also hear selected historical recordings of himself and other musicians such as Fred Finn, Matt Molloy and Gerry Harrington, made over the years as well as some tunes played on the day of the recording.
Programme 34: 2nd October 2011
Live from the Triskel Arts Centre in Cork City during this year's Cork Folk Festival with music, song and guests.
Programme 33: 25th September 2011
Songs from Rita Gallagher, Pauline Hanley, Danny Maidhci Ó Súilleabhain and Gregor Labhruaidh recorded at Scoil Samhraidh Willie Clancy in July – also tracks from Noel Hill, Tony Linnane and Alec Finn and a memory of flute player Mike Rafferty who died earlier this month in the USA where he emigrated in 1949.
Programme 32: 18th September 2011
The conclusion of the tribute concert for Clare musician Peter O'Loughlin and four songs from the singing recital recorded at the Scoil Samhraidh Willie Clancy in July 2011.
Programme 31: 11th September 2011
The first half of a tribute concert for Clare musician Peter O'Loughlin recorded at the Scoil Samhraidh Willie Clancy in July 2011.
Programme 30: 4th September 2011
The launch of "I Have Travelled this Country" a song collection by singer Cathal McConnell and CDs by Kavan Donohue and Cathal Lynch
Programme 29: 28th August 2011
Meet Billy McComiskey, ace accordion player from New York on a visit to Ireland for Fleadh Cheoil na hÉireann.
Programme 28: 21st August 2011
Tracks from Tom McElvogue's new CD "The Long Hard Road", songs and tunes from June Tabor's CD "Ashore and a selection of reels by the Ó Mongáin family.
Programme 27: 14th August 2011
Music from Aoibhinn Crónán – the new CD by Mick O'Brien and Caoimhín Ó Raghallaigh and songs from Ashore a new CD by celebrated English folk singr June Tabor
Programme 26: 7th August 2011
A memory of the celebrated Dublin piper Tommy Reck who passed away 20 years ago this year.
Programme 25: 31st July 2011
The second half of the Ewan McColl and Peggy Seeger concert recorded by RTÉ Radio in Dublin in April 1978 for the programme The Long Note.
Programme 24: 24th July 2011
The first half of a very interesting concert given in Coláiste Mhuire in Dublin in 1978 by Ewan McColl and Peggy Seeger.
Programme 23: 17th July 2011
A selection from some of the new traditional music and song CDs released at the 2011 Scoil Samhraidh Willie Clancy.
Programme 22: 10th July 2011
Music from the main recitals at Scoil Samhraidh Willie Clancy on pipes, tin whistle, flute and fiddle.
Programme 21: 3rd July 2011
Live from the opening of the 2011 Willie Clancy Summer School with Jack Taly and Cormac Ó Beaglaíoch, The O'Brien family, the arrival of the NPU cyclists and some music and song from the annual ceremony at the grave of the famous uilleann piper.
No Programme 26th June 2011
Programme 20: 19th June 2011
Mick Moloney remembers his years with the celebrated folk group of the late 1960s – The Johnstons.
Programme 19: 12th June 2011
A special programme on the famous Donegal fiddle player Néillidhe Boyle (1889 - 1961) and a new release of his collected recordings.
No programmes on 29th May and 5th June.
Programme 18: 22nd May 2011
Music and song from the Larkin Hedge School held recently in Dublin with Gerry O'Connor and the four McConnell brothers Cathal, Cormac, Seán and Mickey and a Bob Dylan song sung by Dick Gaughan.
Programme 17: 15th May 2011
Old music from Scotland and Ireland from Cathal McConnell and Duncan Wood, flute tunes from Denis Collins and Aido Lawlor, songs from the Johnstons and the late Ciarán Ó Con Cheannainn and a fiddle track from the Kane Sisters.
Programme 16: 8th May 2011
We pay a visit to the flute-making workshop of Martin Doyle in Liscannor, Co. Clare to hear about his plans to produce flutes made from African Blackwood which is grown and harvested in an ecologically sustainable way in Tanzania. Also, six songs and pieces of music from Europe to mark the changing of the seasons and music and a track from the Skerries Traditional weekend's 10th anniversary CD.
Programme 15: 1st May 2011
Songs to welcome May and the summer including one from Dolores Keane, two from the Press Gang, three written by Ewan McColl and some music selections from a new disc called Life in the Slow Lane.
Programme 14: 24th April 2011
Easter songs and music including the song and air Easter Snow, two very interesting Good Friday ballads, a hymn from Cór Chúil Aodha, a tune from harpist Catriona McKay and two selections from a new trad band called Tremolo.
Programme 13: 17th April 2011
Music from a concert which took place on 22nd March 2011 in the Mendelssohn Museum which is on the ground floor of the Irish Embassy building in Berlin with Aoife Ní Bhriain (fiddle) and Pádraig Keane (uileann pipes). Organised jointly by RTÉ Radio One, The Irish Embassy in Germany and Deutschland Radio Kultur.
Presented and produced by Peter Browne.
Programme 12: 10th April 2011
Uilleann piping from a new CD by Leo Rickard, duet music from Christy Leahy & Caoimhín Vallely, a sean-nós song from Celia Ní Fhátharta and music recorded in the Irish Embassy in Berlin in March by Aoife Ní Bhriain & Pádraig Keane.
Programme 11: 3rd April 2011
Music and song from Liam Ó Floinn, Mick Hanly and Andy Irvine recorded in Germany in 1978, a song from Brioni gallagher and fidddle tunes from Paddy Cronin.
Programme 10: 27th March 2011
Tracks from Seanchairde a CD by Tara Diamond, Dermy Diamond and Daithí Sproule, a song from Karen Casey and concertina playing by Niall Vallely and friends.
Three entries from RTÉ Radio for the Prix Svetozar Stracina - a prestigious folk music competition held every 2 years in Slovakia. Also archive songs from Séamus Ennis and Seosamh Ó hÉanaí and tunes from Niamh Ní Charra, Peter O'Loughlin, Aggie Whyte, Brian Rooney and John Carty.
Programme 8: 13th March 2011
The Rolling Wave covers the recent launch in the Cobblestone, Dublin of the new fiddle duet album by John Carty and Brian Rooney At Complete Ease.
Programme 7: 6th March 2011
Tracks from Áine Uí Cheallaigh's CD Moon, Shine On Me and an interview with Peter O'Loughlin of Co. Clare about the flute and fiddle duet EP which he recorded 50 years ago with Aggie White of Galway and which has now been reissued by Na Píobairí Uilleann. Also the results of our February quiz and a new quiz for March.
No Programme: 27th February 2011
Programme 6: 20th February 2011
An appeal from Gerry Clarke (gerry.clarke2008@yahoo.com) to locate rare recordings of a famous accordion player Peter Conlon of Co. Galway made in the USA in the 1920s. Also tracks from Suite by Kevin Burke and cal Scott and two songs by Brioni Gallagher.
Programme 5: 13th February 2011
We meet Nicholas Carolan of the Irish Traditional Music Archive to haer about the new RTÉ DVD Come West Along the Road 3 and an ITMA re-publication of the 1724 Neals' Collection of the Most Celebrated Irish Tunes.
Programme 4: 6th February 2011
We meet Rosaleen Molloy of Music Generation (www.musicgeneration.ie) to hear about a new scheme to further music education in Ireland, we have 2 tracks from Mike Vass (fiddle) and Dave Wood (guitar) from Scotland and 2 tracks from John McSherry's new album Soma. Also, we remember singer Sarah Keane who passed away in December 2010 and we have the results of our January quiz and a new quiz for February.
No Programme: 30th January 2011
Programme 3: 23rd January 2011
Piping from David Power, two songs: Keano and The Pope's Toe written and sung by Con Fada Ó Drisceoil, a song written by Gerry Rafferty, sung by the Furies and Davey Arthur, a new composition played on the low whistle by John McSherry from his new CD Soma and versions in Irish and in English of An Bonnán Buí - The Yellow Bittern.
Programme 2: 16th January 2011
Music from Edel Fox, Seán Maguire, Mórga and songs from John Reilly, Richard and Linda Thompson and Christy Moore.
Programme 1: 9th January 2011
A programme to mark the 75th anniversary of the founding of the Irish Folklore Commission, now the National Folklore Collection, housed in UCD Belfield with contributions from Ríonach Uí Ógáin, Anna Bale and Ronan Galvin.
Music from the main recitals at Scoil Samhraidh Willie Clancy on pipes, tin whistle, flute and fiddle.
Programme 21: 3rd July 2011
Programme 27: 14th August 2011
Music from Aoibhinn Crónán – the new CD by Mick O'Brien and Caoimhín Ó Raghallaigh and songs from Ashore a new CD by celebrated English folk singr June Tabor
Programme 26: 7th August 2011