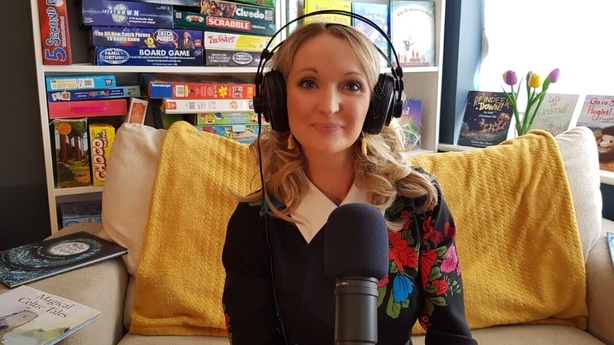 PRESENTER: Karen Tomkins
LOCATION: Enniscorthy, Co. Wexford
Karen Tomkins is an award-winning journalist who has worked for both local and national newspapers and radio stations – and she's also a children's author.
Karen has what you might call an 'on again/ off again, love/hate' relationship with a blackbird. He's a magnificent little fella, with the lungs of Count John McCormack and as dependable as clockwork. The problem is that his cherry tree is located right outside her four-year old Daisy's bedroom window. This blackbird doesn't clock off his singing gigs until the sun goes down and he begins again at daybreak - ALL SUMMER LONG.
The poor child can't understand why she's made to go to bed when the birdies are still singing, and she wakes unnaturally early in the summertime because of him. Karen is convinced he's having a laugh and has seen him winking at her as she gulps her double espresso at 7am.
Along with this blackbird, whom she has christened The Count, a few thrushes take their cue from him, and will join in the festivities from Enniscorthy after he leads the Chorus. Karen is hoping her resident robin 'Phyllis' who usually appears in the back garden might make her way to the front driveway and harmonise with the lads!
A blackbird - Photo - Ken Kinsella/Birdwatch Ireland
TARGET SPECIES: Blackbird, thrushes, robin