The Director of Corporate Enforcement, Paul Appleby, has announced that he will retire before the end of next month. Michael talks to Joe about his frustration that Mr. Appleby's departure will delay even further the investigation into Anglo Irish Bank. Eric disagrees, he thinks Appleby has had more than enough time to get the investigation moved along.
Yesterday, Joe talked to residents of Maudlin Vale in Trim about their unfinished estate. Ann also lives in an unfinished estate, Bruach Na Mara in Carna, Galway. She and the other residents of her estate got together and paid to finish their estate themselves. There is a bond of €35,000 being held by Galway County Council which they are trying to access. Aisling runs the property management company for the estate.
Mark is an avid hillwalker. He tells Joe about an interesting monument that he came across on a recent hike in Wicklow. The monument is to a man named Dan Clancy and it consists of a bronze chair and a teddy bear. Andrew Clancy is the sculptor and the brother of Dan Clancy. Joe talks to both men about the history of the chair.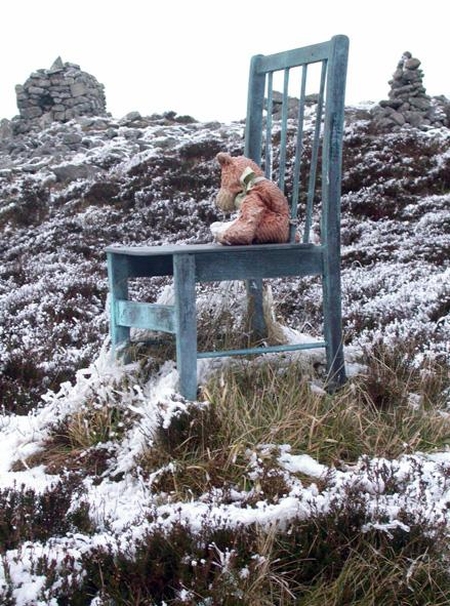 Retired Garda Tom Lavery is chairperson of www.searchingforthemissing.net tells Joe that they need more divers to help look for the last two missing fishermen in Union Hall. He appeals to any Liveline listeners who are divers who could help.