The 72nd Wexford Festival Opera is upon us and we are celebrating with special programmes and live operas directly from this year's festival on RTÉ lyric fm. If you can't make it this year, enjoy the magic of the opera from the comfort of your own home. Here's what we have in store for you:
THE LYRIC FEATURE | RTÉ lyric fm, Sunday 22nd October, 6pm-7pm
Magic on a Winter's Night
Mary Brophy goes behind the scenes at the 71st Wexford Festival Opera as Artistic Director Rosetta Cucchi and her team orchestrate their particular brand of alchemy. Featuring live excerpts from RTÉ lyric fm's recordings of the 2022 opening opera La Tempesta, location recordings and input from the talented cast of performers and crew, the listener is brought from stage rehearsals to opening night in this portrait of creativity in action. Magic on a Winter's Night is an official selection in the Audio Storytelling strand of the 2023 Tribeca Festival.
Read more about Magic on a Winter's Night here
---
OPERA NIGHT WITH PAUL HERRIOTT | RTÉ lyric fm, Tuesday 24th October, 8pm
Donizetti's Zoraide di Granata
Paul Herriott brings us Donizetti's Zoraida di Granata live from Wexford Festival Opera 2023. Written when the composer was 24 it was premiered at Rome's Teatro Argentina in January 1822, on that evening the tenor originally cast as Abenamet fell fatally ill during rehearsals and with no understudy, Donizetti hastily rewrote and shortened the part for a contralto Adelaide Mazzanti. Two years later Donizetti revised the opera with a much starrier Abenamet which we will hear sung tonight by tenor Matteo Mezzaro. Joining the cast for this production are Claudia Boyle in the title role Zoraida and Rachel Croash as Ines alongside Konu Kim, Julian Henao Gonzalez and Matteo Guerzè with Diego Ceretta conducting the Wexford Festival Opera orchestra and chorus.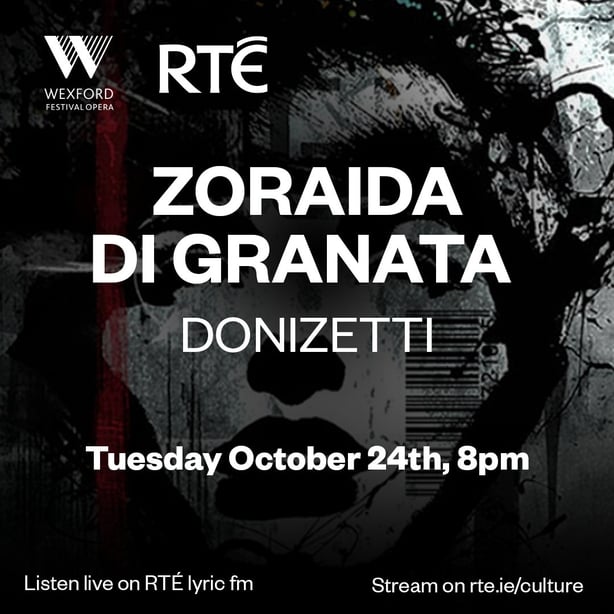 ---
MARTY IN THE MORNING | RTÉ lyric fm, Wednesday 25th October, 7am-10am
Join Marty Whelan live from the National Opera House, celebrating the opening night of the 72nd Wexford Festival Opera. Marty is joined by the local volunteers and international cast and creative team, who are working across this year's productions that centres on a theme of 'Women & War'.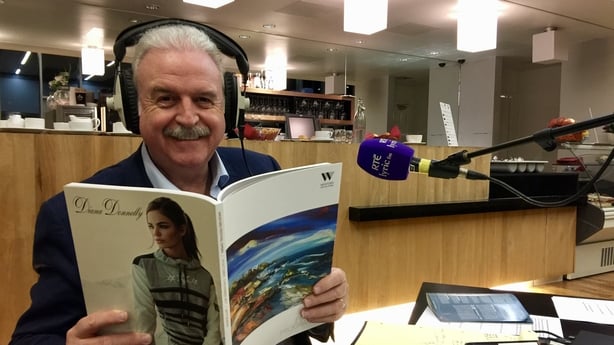 ---
OPERA NIGHT WITH PAUL HERRIOTT | RTÉ lyric fm, Saturday 28th October, 8pm-10pm
Tutino: La Ciociara from Wexford Festival Opera 2023
Paul Herriott presents La Ciociara or Two Women live from the National Opera House in Wexford for this year's Wexford Festival Opera. Tonight's opera is based on the 1958 novel La Ciociara by Alberto Moravia, which was adapted shortly afterwards for the screen, starring Sophia Loren in 1960, to a libretto by Tutoni and Fabio Ceresa. Two Women relates the story of the widowed shopkeeper Cesira (sung by Na'ama Goldman) who shuts up shop in the midst of World War II Rome, seeking passage to safety in the mountains of the Ciociaria region with her adolescent daughter Rosetta (sung by Jade Phoenix). The decision only plunges their lives further into war's criminally abusive ways, their dignity as women ripped from them by war's weapon of rape. This production is directed by Rosetta Cucchi and the Wexford Festival Opera orchestra and chorus is conducted by Francesco Cilluffo.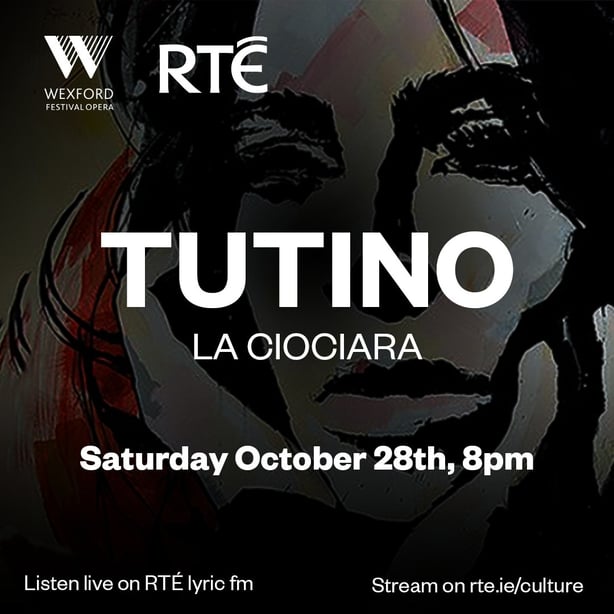 OPERA NIGHT WITH PAUL HERRIOTT | RTÉ lyric fm, Saturday 4th November, 7pm
Erlanger's L'Aube rouge from Wexford Festival Opera 2023
Paul Herriott bring us quite an operatic re-discovery from Wexford Festival Opera with Camille Erlanger's L'Aube rouge or 'Red Dawn'. In this inevitable love story (what opera could do without love?). Olga, sung by Andreea Soare, born into a reactionary military family, wants to join an armed struggle to fight against the unfair treatment of the people. In doing so she swears eternal love to Serge sung by Andrew Morstein. Unfortunately, as Romeo and Juliet teach us, these star-crossed lovers will not have an easy life. Guillaume Tourniere conducts the Wexford Festival Opera Orchestra and Chorus. (Recorded on October 25th)