---
OPERA NIGHT WITH PAUL HERRIOTT
Donizetti's Les Martyrs from Vienna
Is it permissible to make martyrdom the subject of an opera? In the 1830s, Italian censors answered with a resounding No, prompting Gaetano Donizetti to switch to France and enlist the help of librettist Eugène Scribe to publish the opera he was planning, Poliuto, as a grand opera. Under the title Les Martyrs the work received its premiere in Paris in 1840 and included, among other things, a ballet scene, an innovative score structure that presaged the music-drama form, and a spectacularly reworked tenor part. In the days of the persecution of Christians in Armenia in Late Antiquity, a young woman is caught not just between two religions, but also between her husband and her former lover. Personal turmoil and ideological upheavals collide in an opera that risks the bold contrast between Italian bel canto and French Romanticism.
Jérémie Rhorer conducts the ORF Radio Symphony Orchestra, Vienna and the Arnold Schoenberg Chorus with a cast including tenor Patrick Kabongo as Néarque, a Christian and friend to Polyeucte, bass Nicolò Donini as Callisthènes the High Priest of Jupiter, bass David Steffens as Félix who is Pauline's father the Governor of Armenia, baritone Mattia Olivieri as Sévère the Roman Proconsul, soprano Roberta Mantegna as Pauline, Polyeucte's wife and tenor John Osborn, as Polyeucte the magistrate and a convert to Christianity.
RTÉ lyric fm, Saturday 11th November, 7pm-10pm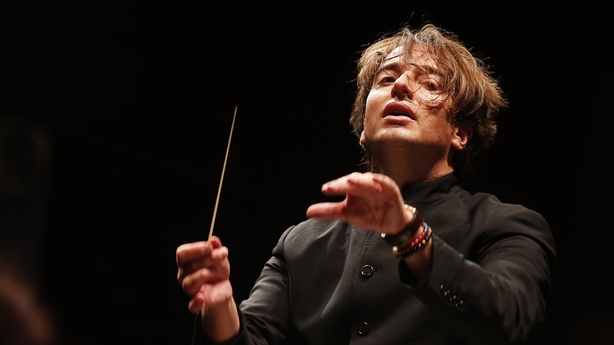 ---
THE LYRIC FEATURE
An Draíocht
Paul McDermott immerses himself in the music of Sliabh Luachra by going on a quest to track down six Irish trad vinyl records released in 1977. He is assisted by Eoin 'Stan' O'Sullivan, Sliabh Luachra musician in residence. Together they travel to Cork and Kerry visiting villages and townlands surrounding the River Blackwater to describe the magic of this music and its origins in the 'rushy mountain'. Along the way we hear stories of the Sliabh Luachra masters and meet musicians young and old. As the quest climaxes, the realisation dawns that the producer's embrace of this tradition's past is only matched by O'Sullivan's compulsion to safeguard its future.
Presenter/Producer: Paul McDermott
A Learn and Sing production for RTÉ lyric fm, funded by the Broadcasting Authority of Ireland from the Television Licence Fee.
(First broadcast 12/03/23)
RTÉ lyric fm, Sunday 12th November, 6pm-7pm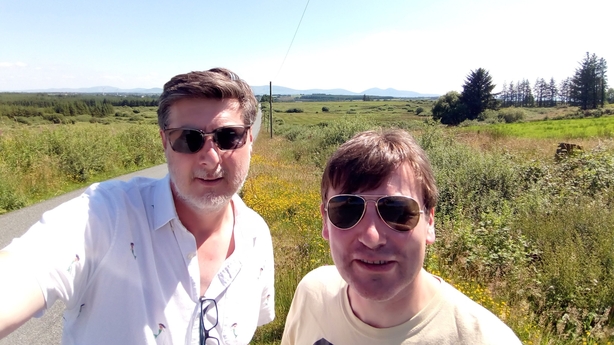 ---
THE FULL SCORE WITH LIZ NOLAN
Violinist Viktoria Mullova is joined by pianist Alasdair Beatson for a programme of Beethoven and Schubert in today's Full Score Concert. Liz Nolan presents a showcase of unabridged musical masterworks, featuring live recordings of Irish and international performers, plus selections from the latest CD releases.
Beethoven: Violin Sonata No. 4 in A minor, Op. 23
Beethoven: Violin Sonata No. 7 in C minor, Op. 30/2
Schubert: Rondo in B minor, D. 895 (Rondo brilliant)
Viktoria Mullova, violin
Alasdair Beatson, fortepiano and piano
RTÉ lyric fm, Monday 13th November, 1pm-4pm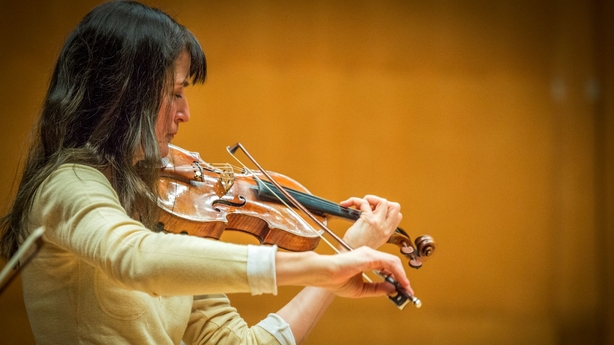 ---
NIALL CARROLL'S CLASSICAL DAYTIME
Niall Carroll plays music from the heart of the classical repertoire with Sounds on Screen a piece from either the big or the small screen at 11am, and at midday Niall chooses his Five of a Kind. This week Niall chooses five overtures to the operas of Giuseppe Verdi.
RTÉ lyric fm, Tuesday 14th November, 10am-1pm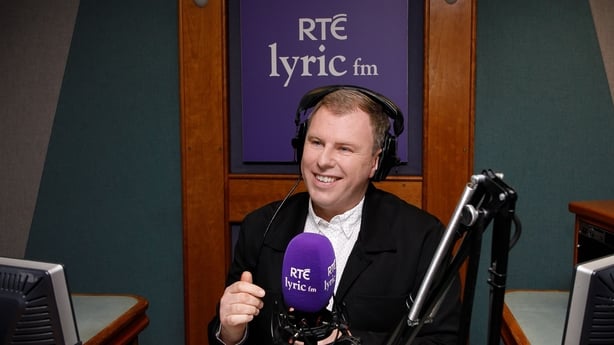 ---
LORCAN MURRAY'S CLASSIC DRIVE
Broadcasting live daily Monday to Friday evenings from our Limerick studios, Lorcan Murray presents RTÉ lyric fm's flagship show, Classic Drive. Lorcan brings you the perfect musical soundtrack, wherever you are, sharing a feast of music with both the curious and the knowledgeable. The listeners take creative control today and pick a piece of music from Lorcan's midweek choice selection. Included in this musical feast are the latest news and sports updates and tips for what's on where you are. There, for one and all, Lorcan's with you all the way.
RTÉ lyric fm, Wednesday 15th November, 4pm-7pm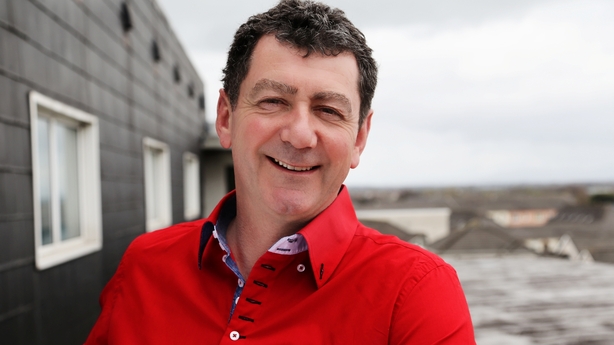 ---
THE FULL SCORE WITH LIZ NOLAN
For our final Full Score concert of the week Christian Curnyn conducts the Irish Chamber Orchestra with mezzo-soprano Sharon Carty and soprano Anna Devin for a performance of Pergolesi's symbolic Stabat Mater. This beautiful setting of the 13th-century hymn to Mary at the foot of the cross is a deeply personal meditation, written by the 26-year-old dying Pergolesi. Liz Nolan presents a showcase of unabridged musical masterworks, featuring live recordings of Irish and international performers, plus selections from the latest CD releases.
RTÉ lyric fm, Thursday 16th November, 1pm-4pm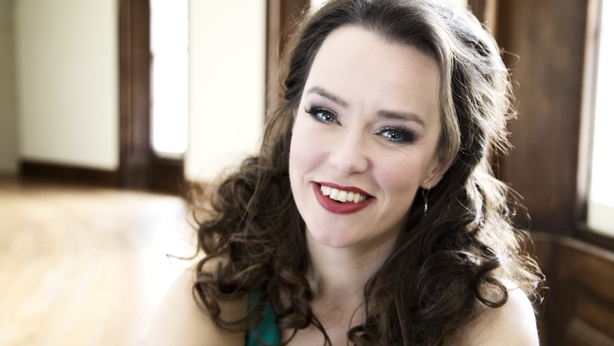 ---
AMBIENT ORBIT
A carefully crafted mix of ambient sounds and field recordings that allows the listener to reset and escape the noise of everyday life.
RTÉ lyric fm, Friday 17th November, 6am-7am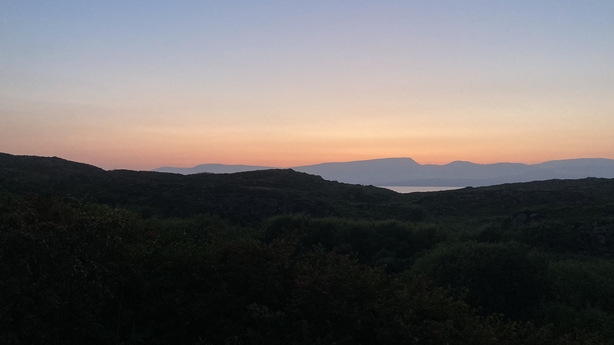 ---
RTÉ LYRIC LIVE WITH PAUL HERRIOTT
Paul Herriott presents tonight's concert live from the stage of the National Concert Hall as Leonard Slatkin conducts the National Symphony Orchestra. Joined by pianist Wayne Marshall we will hear Gershwin's rousing blues and jazz-accented Piano Concerto and music by Barber and Copland.
Barber: Essay No. 2
Gershwin: Piano Concerto F Major
Copland: Symphony No. 3
National Symphony Orchestra
Leonard Slatkin (conductor)
Wayne Marshall (piano)
RTÉ lyric fm, Friday 18th November, 7pm-10pm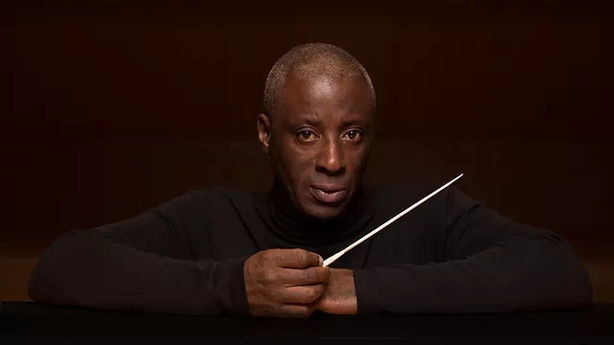 ---