---
DAYBREAK WITH EVONNE FERGUSON
Evonne will be up with the early birds to ease you into the weekend with her gentle blend of music from across the centuries, plus regular intervals for news and weather, and at 9.15 we explore the lesser-known realms of nature on our island in Nature File with ecologist, Anja Murray.
Nature File Episode 28 - Crab Apples
Wild crab apples are the tart little ancestors of thousands of varieties of domesticated apples, often planted or seeded wild in hedges near old farmsteads. This morning we explore this fruit, which is ripe in September and sustains many bugs and beasts through the autumn months.
RTÉ lyric fm, Saturday 9th September, 7am-10am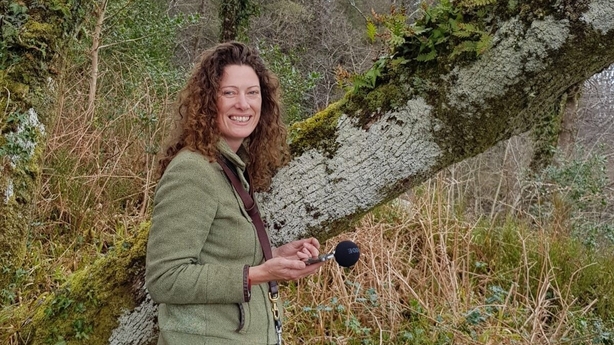 ---
OPERA NIGHT WITH PAUL HERRIOTT
Mozart's The Marriage of Figaro
From the 2023 Salzburg Festival comes Mozart's evergreen comic opera, The Marriage of Figaro, depicting the political and social clashes in 18th-Century Seville. With baritone Andre Schuen as Count Almaviva, soprano Adriana Gonzalez as the Countess and bass Krzysztof Baczyk in the role of Figaro recorded live in the Mozart House in Salzburg. Raphael Pichon conducts the Vienna Philharmonic Orchestra and Chorus.
RTÉ lyric fm, Saturday 9th September, 7pm-10pm
---
SEÁN ROCKS ON SUNDAY
Spend Sunday afternoon with Seán Rocks as he guides you through three hours of compelling music; from baroque to contemporary, including folk and pop, the prevailing connections lie within the notes.
RTÉ lyric fm, Sunday 10th September, 1pm-4pm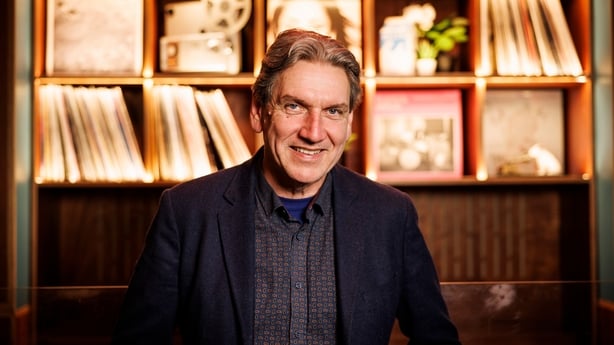 ---
NIALL CARROLL'S CLASSICAL DAYTIME
Niall Carroll plays music from the heart of the classical repertoire, with Sounds on Screen, a piece from the big or small screen each day at 11am, and each day at midday one of Niall's Five of a Kind. This week Niall chooses pieces by Hector Berlioz.
At 12.30 an episode from a new series of short radio features 'Remembering Seamus Heaney'. RTÉ lyric fm marks Seamus Heaney's tenth anniversary by asking ten people to each choose and introduce a favourite Heaney poem followed by a recording of the poet himself reading the poem. The poems chosen include some of his best known and most loved, like Mid-Term Break and Digging, as well as less well known poems, and range in theme from family and childhood, music and landscape, history, human rights, and the Troubles.
All the poems in the series are included in 100 Poems of Seamus Heaney, published by Faber and Faber and the recordings are taken from the Collected Poems CD box set produced by RTÉ in association with The Lannan Foundation. Our thanks to the publishers and to the Estate of Seamus Heaney for permission to broadcast these poems.
A Rockfinch production for RTÉ lyric fm co-funded by RTÉ IRP and Coimisiún na Meán.
Monday, 11th September: Episode 6: Journalist, activist and artist Orla Tinsley chooses a poem that many people will remember well from school and that has a personal significance for her: Mid-Term Break (from Death of a Naturalist, published by Faber & Faber).
Tuesday, 12th September: Episode 7: Poet Annemarie Ní Churreáin, who grew up in the boglands of the Donegal Gaeltacht, talks about how Heaney's work inspired her to take more risks with her own poetry and introduces one of his bog poems: Punishment (from North, Faber & Faber).
Wednesday, 13th September: Episode 8: Former Wexford hurler Diarmuid Lyng chooses a poem by Heaney that was inspired by hearing the traditional air 'Port na bPúcaí' or the Tune of the Fairies: The Given Note (from Door into the Dark, Faber & Faber).
Thursday, 14th September: Episode 9: Syrian-Irish journalist and activist Razan Ibraheem, who is a member of the board of Amnesty International Ireland, introduces a poem written by Seamus Heaney for Amnesty International: From the Republic of Conscience (from The Haw Lantern, Faber & Faber).
Friday, 15th September: Episode 10: Artist Colin Davidson, who painted a portrait of Seamus Heaney not long before he died, chooses a poem that illustrates parallels between painting and poetry: Postscript (from The Spirit Level, Faber and Faber).
RTÉ lyric fm, Monday 11th September – Friday 15th September, 10am-1pm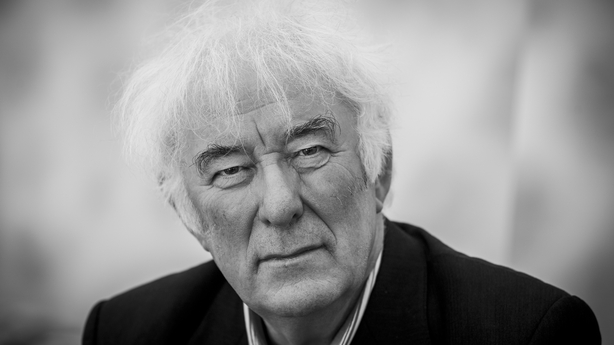 ---
THE FULL SCORE WITH LIZ NOLAN
A joyous meeting of peers holds sway in Mozart's E flat Sinfonia Concertante, K.364. Violinist Johan Dalene and violist Timothy Ridout star with the BBC Symphony Orchestra, conductor Sakari Oramo, in a programme that also includes her Symphony No.4 by Grazyna Bacewicz. Liz Nolan presents a showcase of unabridged musical masterworks, featuring live recordings of Irish and international performers, plus selections from the latest CD releases.
RTÉ lyric fm, Tuesday 12th September, 1pm-4pm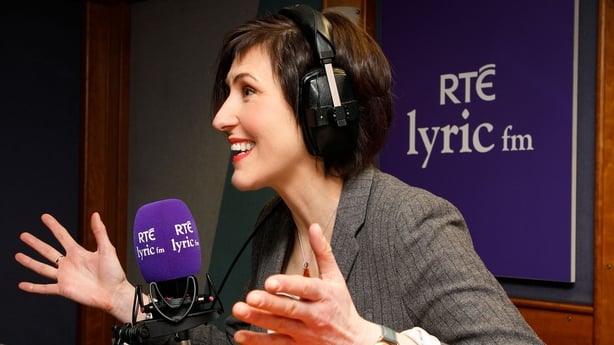 ---
LORCAN MURRAY'S CLASSIC DRIVE
Broadcasting live daily Monday to Friday evenings from our Limerick studios, Lorcan Murray presents RTÉ lyric fm's flagship show, Classic Drive. Lorcan brings you the perfect musical soundtrack, wherever you are, sharing a feast of music with both the curious and the knowledgeable. The listeners take creative control today and pick a piece of music from Lorcan's midweek choice selection. Included in this musical feast are the latest news and sports updates and tips for what's on where you are. There, for one and all, Lorcan's with you all the way.
RTÉ lyric fm, Wednesday 13th September, 4pm-7pm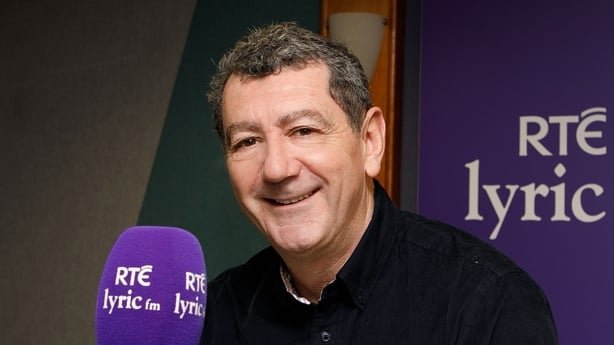 ---
THE FULL SCORE WITH LIZ NOLAN
Today's concert brings us down the South American Way, as maestro Gustavo Dudamel helms the Berlin Philharmonic Orchestra for a programme of 20th century Latino masterworks. Sergio Tiempo stars in the Piano Concerto No.1 of Moisés Moleiro, alongside Ginastera's Invenciones de Territorio and 'An American Evening' by Ortiz. Liz Nolan presents a showcase of unabridged musical masterworks, featuring live recordings of Irish and international performers, plus selections from the latest CD releases.
RTÉ lyric fm, Thursday 14th September, 1pm-4pm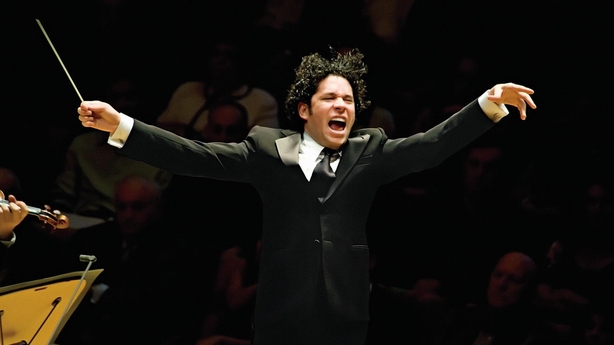 ---
MARTY IN THE MORNING
Marty broadcasts live from the city of Naples as he visits the Teatro di San Carlo for a production of Puccini's beloved opera, Madama Butterfly. Join him for a walking tour of this stunning city including the famous Underground and the ancient town of Herculaneum. Marty also visits the new Casa Museo Enrico Caruso celebrating the life and work of the great tenor and will surely make time for a slice of authentic Neapolitan pizza.
RTÉ lyric fm, Friday 15th September, 7am-10am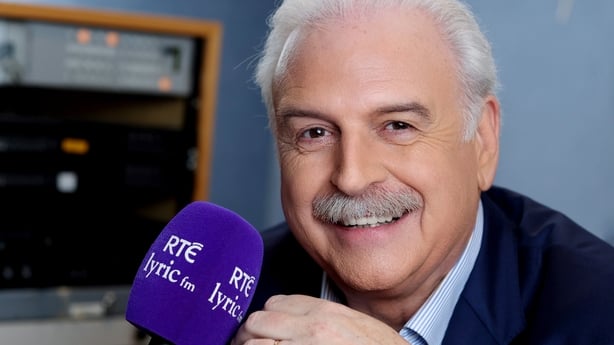 ---
RTÉ LYRIC LIVE WITH PAUL HERRIOTT
Paul Herriott joins us from the National Concert Hall in Dublin as Barry Douglas plays the great favourite Tchaikovsky Piano Concerto No.1 with Lio Kuokman conducting and also on the programme Tchaikovsky's First Symphony, 'Winter Daydreams', a virtual ride through a magical landscape of snow and ice, and Augusta Holmès' Irlande, a sweeping tribute to her Irish heritage.
Augusta Holmès: Irlande
Tchaikovsky: Piano Concerto No. 1
Tchaikovsky: Symphony No. 1 (Winter Daydreams)
National Symphony Orchestra
Lio Kuokman (conductor)
Barry Douglas (piano)
RTÉ lyric fm, Friday 15th September, 7pm-10pm