One of Ireland's most recognisable weather forecasters is retiring today.
Evelyn Cusack worked in Met Éireann for 42 years, of which she spent 30 presenting weather bulletins on RTÉ.
She says weather forecasting has "changed utterly and for the better", predicting the next weather revolution will be Artificial Intelligence (AI).
After studying Maths and Physics in UCD, following in the footsteps of her brother and sister, Evelyn got a job in Met Éireann in 1981.
She said when she joined there were no satellites or internet.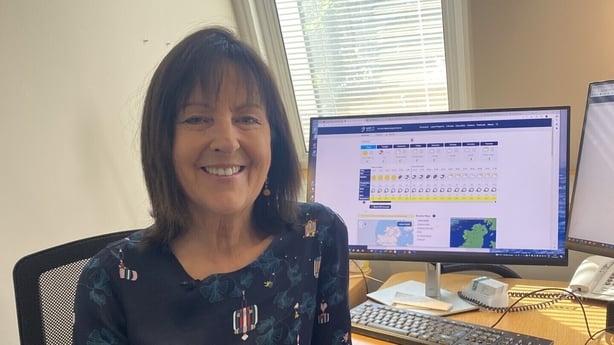 "We used to get charts on electrostatic paper, and it would take half an hour for a few charts to come in," she said.
In 1988, Evelyn began presenting the weather forecast on RTÉ and continued to do so for 30 years.
She was promoted to Head of Forecasting in 2017, remembering a very busy first year in the position.
"I had my annus horribilis of weather," she said, using a phrase made famous by Britain's Queen Elizabeth II in a speech delivered in 1992, a year marked by scandal and disaster for the British royal family.
Ms Cusack said it began with Storm Ophelia and was followed months later by Storm Emma and the Beast from the East.
"So, then I was looking forward to a nice summer and we did get a nice summer," she said.
In fact, she said, it was so nice there was a drought.
"And then Bray started to go on fire, and we were in the NECG (National Emergency Coordination Group) again because there was a water shortage."
"So, then I thought that's it ... but there was one more sting in the tail."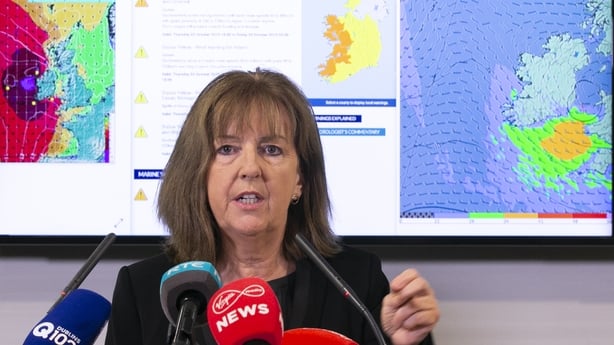 Ms Cusack said she was at the Ploughing Championships in September and there was a Status Yellow wind warning in place.
"I looked and thought oh, around 80-90km/h winds, a huge, tented village and 100,000 people."
She recommended that the event be cancelled.
"It was a huge deal then ... it seemed like an enormous thing to do. I mean, I closed it down."
She remembers it being very calm that morning at 6am.
"But then, thankfully, just professionally for me, the winds whipped up and everything was flattened."
Relieved, she said: "Obviously you don't want anyone hurt or houses knocked down, but you want your forecast to be right and to be able to give enough notice that people can take action."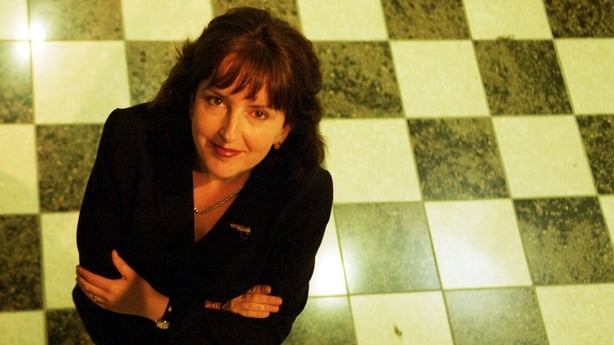 She retires today as Met Éireann launches a new element to its weather app giving ten-day forecasts for mountains and hills.
Ms Cusack said she is looking forward to watching Met Éireann's involvement in the "next weather revolution" of AI.
"Met Éireann is putting in a professorship in a university which will be announced shortly, and AI development is to be part of that."
In the meantime, Evelyn is looking forward to putting on her hiking boots and spending time with the Roving Soles Hillwalking group.
"I'm really grateful to have been working this long and to feel so well and healthy."
---