Ireland is not adequately prepared for extreme weather events and consideration must be given to whether or not the country's infrastructure will be resilient in the face of climate change, the Climate Change Advisory Council (CCAC) has said.
The council has urged the Government to act more quickly on the potential impact of extreme weather such as heatwaves and flooding.
Speaking on RTÉ's Morning Ireland, CCAC chairperson Marie Donnelly said the existing risk assessment does not take into account heatwaves as an occurrence in the Irish context.
"In terms of climate change, we have two types of action that we take. One is called mitigation and that's really about reducing the emissions that we give out, from fossil fuels for example.
"The second one is called adaptation and it's responding to the climate change that has already happened and, indeed, preparing for the climate change that we know will happen."
She said high temperatures, such as those recorded on Monday, are "quite a new thing to hit Ireland", but the country needs to prepare for waves of extreme weather, such as what is being experienced across Europe.
Flooding and the rising sea level must also be addressed, she added.
---
---
This week's heatwave in the UK has seen infrastructure impacted, and Ms Donnelly said Ireland's infrastructure must also be considered in this context.
The CCAC has made 34 recommendations to a review of National Adaptation Framework (NAF), the Government's strategy to build resilience to climate change.
The NAF was established January 2018 and the Department of Environment, Climate and Communications is currently conducting its five-year review.
The deadline for submissions to its public consultation was 5.30pm today.
The department confirmed that by lunchtime it had received 15 submissions and it expected more before this evening's deadline. It said the Climate Action Regional Offices and the Government Departments provided feedback earlier this year.
'Very little uptake' over NAF
Professor Peter Thorne, Chairperson of the CCAC, said that there has been "very little uptake" of the original NAF, and "very little money" invested in it.
Speaking to RTÉ News, Prof Thorne said that many sectors' plans to build resilience to climate change were "missing in action".
"Very little of our infrastructure is truly resilient to the impacts of climate change that we are already seeing, and that we will see," he said.
He also said that a coastal management plan was desperately needed as it was "utterly unaffordable and impossible" to protect "every meter of our coastline" in the face of coastal erosion.
In its submission, the CCAC quotes recent European Environment Agency (EEA) research which estimated the economic losses from climate and weather-related events between 1980 and 2020 at between €2.968 billion and €4.6bn.
The same research estimated that between 62 and 71 fatalities were caused by weather and climate related extreme events in the period.
In Bantry in Co Cork, businesses and homeowners are hoping that a promised flood relief scheme for the town will make it more resilient to coastal flooding.
They are among those who have counted the cost of weather-related damage.
When it flooded in December 2021, it was the fourth time in 18 months that floodwaters left its streets and shop floors submerged.
"Bantry Bay is our biggest asset but it's also our biggest threat at the moment," Danielle Delaney, chairperson of the Bantry Business Association told RTÉ News.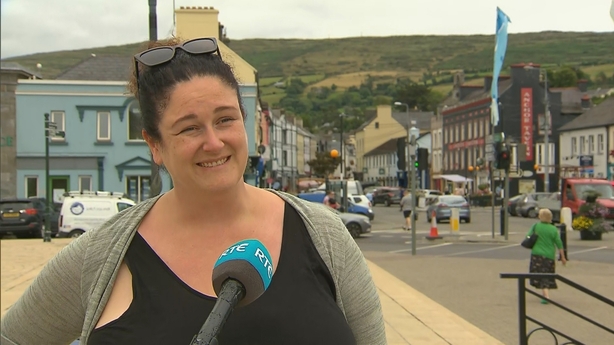 Cork County Council confirmed that the plan was at development stage, and appointed engineers and consultants were "currently undertaking extensive data gathering, site investigation, environmental assessments and hydraulic and hydrological modelling". A public consultation event was also held in May.
It said that interim measures, such as buying water pumps, were funded through the Office of Public Works' Minor Flood Mitigation Works and Coastal Protection Scheme.
"Other measures such as supplying individual property protection are also being considered to provide some protection to properties over the period it will take to deliver the flood relief scheme," a statement for Cork County Council said.
"It's a slow process to get things moving, but at least it's started now," Ms Delaney said.
"It's going to be a couple of years, they can't give us exact dates as to when shovels are going to go into the ground but at least it's being worked on. We know we are top of the priority list to make sure we get this done."
Meanwhile, Met Éireann has said that weather is set to return to "a fairly average summer week".
Meteorologist Siobhán Ryan said: "We're back to more near normal temperatures for the rest of the week, generally speaking.
"Between now and Friday, a good deal of dry weather and the winds are very slack as well.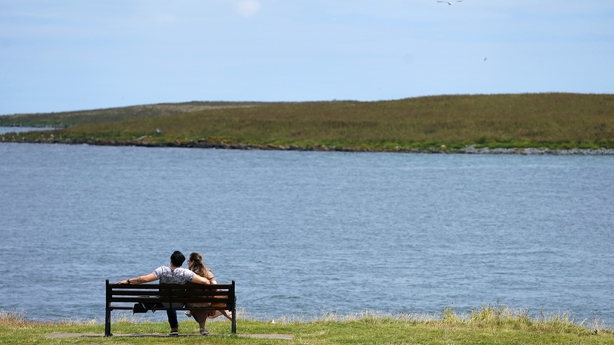 "Of the three days - today, Thursday and Friday - it looks like Friday will probably be the brightest day and maybe some warm sunshine getting through."
A low air mass will bring mixed conditions for Saturday and Sunday.
A mostly cloudy start with well scattered showers ☁️🌧️

Some sunny spells will develop with mostly dry conditions generally ⛅️

🌡️ Highs will range from 15°C in the northwest to 21°C in the southeast, all in moderate northwest breezes.

More detail 👇https://t.co/9gKN6SVok4 pic.twitter.com/lNGJjAjcXT

— Met Éireann (@MetEireann) July 20, 2022
On Monday, Ireland recorded its highest temperature in 135 years, with a reading of 33C taken at the weather station in Dublin's Phoenix Park.
Weather stations located in Dublin, Carlow, Roscommon, Tipperary, Clare, Cavan, Meath, Galway and Westmeath all recorded temperatures over 30C.
Additional reporting Saoirse McGarrigle, Laura Fletcher