Contingency plans are being put in place to deal with any impact that Storm Lorenzo has during and after its anticipated arrival in the coming days.
While the western seaboard is expected to be worst hit, local authorities across the country held meetings of their severe weather committees and have outdoor staff on alert to deal with problems as they arise.
Most are planning to clear blocked roadways, gullies and drains if they occur, and if safe to do so.
ESB crews are also on standby to deal with fallen or broken electricity wires and fire crews are on alert to travel to any emergency situations.
In coastal areas, preparations are being put in place to try to prevent casualties.
Wexford County Council is putting up barriers in some vulnerable areas to stop people from being too close to high waves and dangerous seas.
Areas where these are being placed include New Ross, Arthurstown and Ballyhack.
Similar measures are expected in Co Waterford, where places such as the promenade in Tramore are likely to see barriers erected.
The storm's effects may not be as severe inland as on the south and west coast, but local authorities are still trying to ensure they are ready for any eventuality.
Homeowners, particularly those living in counties along the west coast, are being advised to make preparations in advance of Lorenzo's arrival.
These include clearing loose debris from gutters and drains to avoid blockages and trimming any bushes or small trees that could cause damage during the storm.
Insurers also say householders should also know where to switch of their electricity, gas and water supplies.
Waterways Ireland has advised all owners of vessels berthed in public harbours, jetties and moorings to ensure their vessels are secured before the arrival of the storm.
---
Read more:
---
Galway County Council has said that contingency planning for the storm is ongoing and that public notification of all contingency arrangements will be outlined.
It said this will include arrangements for the deployment and collection of sandbags, potential road and car park closures, public advisories, and other relevant information.
Cork City Council is extending the current flood warnings for low-lying quays in the city centre in view of the orange weather warning in place for the county from tomorrow.
However, it is expected that while high winds and flooding may affect the city, the impact of Storm Lorenzo is more likely to be felt in the coastal areas of southwest and west Cork as the storm sweeps up the western seaboard.
The country's only cable car at Dursey Island will closed for the next two days.
Kerry County Council's Severe Weather Management Team is asking the public to take precautions for high winds following a Code Level Orange weather warning for the county.
The local authority team is asking the public to heed the advice and information from Met Éireann and the National Emergency Coordination Group as well as local groups.
Flood defences have been erected along the River Shannon quaysides in Limerick city. Limerick is one of six counties that will be under an orange warning in anticipation of the arrival of Storm Lorenzo.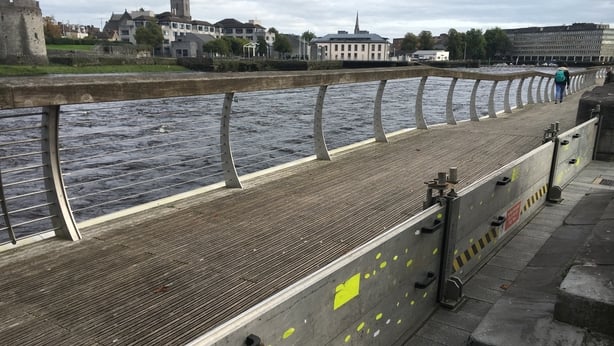 Crisis management weather teams along with council personnel will be monitoring the unfolding weather situation to respond to weather events over the coming days.
Clare County Council, which will also be under an orange warning, said the main impacts will include disruptive winds, falling trees and flooding.
It is advising the public not to plan any unnecessary journeys for the duration of the warning, as well as asking motorists to drive with caution and to be alert for any debris on roads during Friday.
In Dublin, flood gates on the Dodder will be closed and large bulk sandbags will be put in place at Sandymount and Clontarf where carparks will also be closed.
The city council said its "Flood Advisory Group has met and will continue to monitor the event. DCC will be deploying staff on a 24/7 basis for the duration of the event to respond to any emergencies".
Meath County Council said it expects that wind to be the major problem with the possibility of fallen trees and power lines.
The council said municipal district staff are ensuring there are sufficient stocks of sandbags and that known risk areas are being checked for blocked gullies.
Cavan County Council said its emergency teams were on standby to respond to any incidents that may arise throughout Thursday and the early hours of Friday morning.
It said: "With saturated ground underfoot and trees still in full leaf, there is increased potential for this storm to cause more damage than a storm of equal strength occurring later in the year, therefore members of the public are asked to take appropriate precautions and avoid unnecessary travel during the storm."
It advised that if travel is essential, "please be vigilant for falling debris and obstacles on the road. Do not under any circumstances approach any fallen power lines".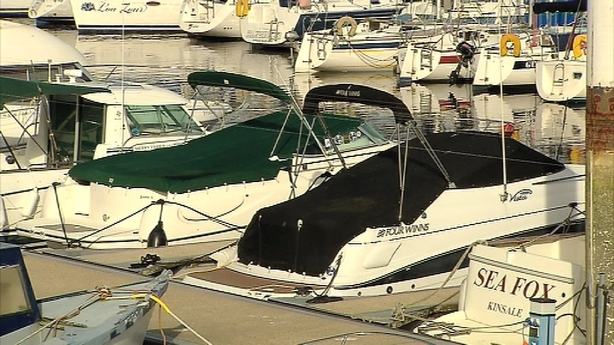 In the northwest, local authorities have said they will continue to monitor conditions closely as Storm Lorenzo progresses.
Severe weather assessment teams at Donegal, Sligo and Leitrim county councils have met in light of the yellow rainfall warning.
In Donegal, the council is reiterating the Irish Coast Guard advice to the public along coastal areas as sea surges are forecast along the west coast up to Donegal of 60cm to 1m.
Sligo County Council is asking people to take note of the updated weather warnings and to take a few simple precautions, including checking on elderly neighbours, charging your phone, having a torch and batteries to hand and putting away outside furniture, garden pots.
Leitrim County Council is also advising people to clean out drains around their homes that may have leaves and other debris lodged in them to minimise the risk of flooding.
All three councils say their road crews and fire service are at the ready to respond to emergencies.
The National Parks & Wildlife Service has said that a number of parks and nature reserves will be closed during the period the orange warning is in effect.
Additional reporting Conor Kane, Eileen Magnier, Cathy Halloran, Jennie O'Sullivan, Elaine Keogh