Three German skiers were found dead overnight and a fourth is missing after they were swept away in an avalanche near the Austrian ski resort of Lech am Arlberg, police said.
The group of four had been using touring skis, which enable skiers to climb as well as ski down slopes and explore off-piste, police in the western province of Vorarlberg said.
The three dead men, from the Upper Swabia area of southwestern Germany, were found around 10pm Irish time after one of their wives declared them missing.
They were aged 57, 36 and 32.
The fourth person, who is 28 and also from southern Germany, was still missing, a police statement said.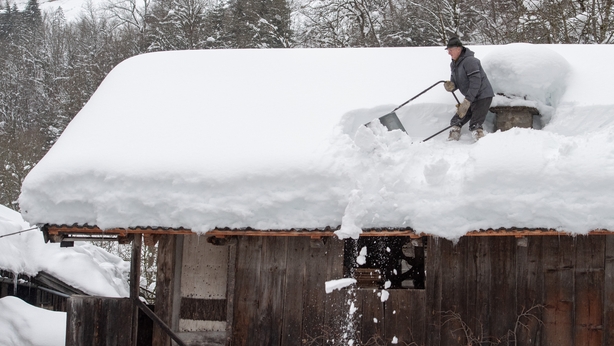 Heavy snow has hit the Austrian Alps in the past week, raising avalanche warning levels and cutting off local roads.
The warning level in the area above 2,000 metres yesterday was three on a five-point scale.
Austria has been hit by record snowfall for more than a week. Many roads have been impassible because of a lack of the road salt needed to grit them.
Some 500 soldiers have been drafted in to clear roads and roofs in the most heavily affected areas, and a further 1,000 soldiers are on standby, the government said.
The bad weather has also affected the south of Germany, where the army has also been called in to help.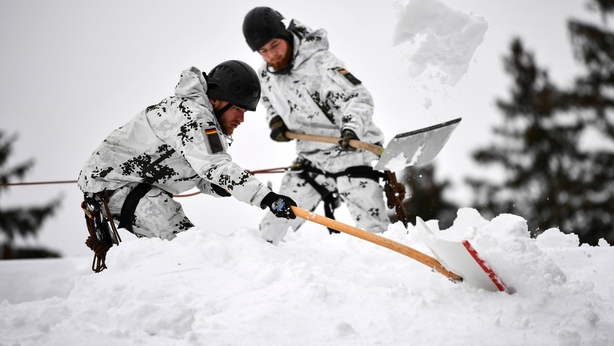 Meanwhile in France, two employees at a ski resort in the Alps died when the avalanche-control charges they were trying to set accidentally went off, mountain rescue experts said.
The accident took place at an altitude of 1,800 metres as the pair from the Morillon ski resort "were working on an avalanche prevention programme", one of the experts said.
Controlled explosions are carried out before the slopes open to mitigate the risk of larger avalanches.
They were working with the explosives when the accident happened, local police said following an initial investigation.
Forecasters at Meteo France had warned of a high risk of avalanches in the Savoie and Haute-Savoie regions following fresh overnight snowfall.