Irish Water has announced a nationwide hosepipe ban will come into effect from 8am on Friday and will remain in place until midnight on 31 July as a drought continues across the country.
It follows on from the ban on the use of hosepipes in the Greater Dublin region that came into effect on Monday.
Met Éireann's head of forecasting Evelyn Cusask said its forecasts only extend as far as the next ten days, but that during that period it is not expecting any significant rainfall.
The forecaster added that the drought conditions are set to continue.
Separately, the Dublin Society for the Prevention of Cruelty to Animals has said it received calls to around 30 separate locations in Dublin last Friday where horses were tied up in sweltering heat.
A spokesperson said the reports mostly involved horses tied up on housing estates with no access to shade or water.
The society said horses on housing estates are an ongoing problem in the Dublin area but they have seen an increase in calls since heatwave began.
The DSPCA also said it received four reports of dogs in cars in the past few days, two of which were quite serious incidents.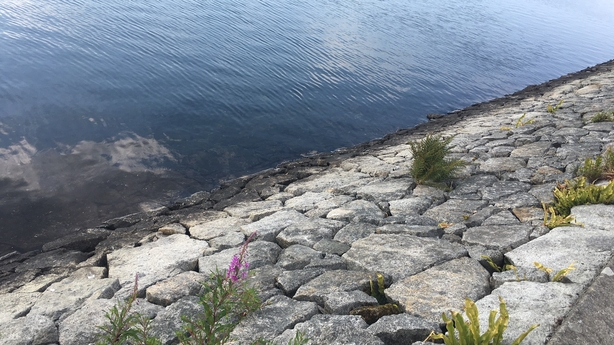 One involved a dog in a car where an inspector and gardaí were about to break into the vehicle just before the owner returned.
Another involved both an inspector and gardaí removing an animal from a car.
A Status Yellow high temperature warning is in place for Carlow, Kildare, Kilkenny, Laois, Longford, Offaly, Westmeath, Meath, Galway, Leitrim, Roscommon, Clare, Limerick and Tipperary.
Met Éireann also warned earlier that drought or near-drought conditions are expected to develop more widely across Ireland with little or no rain for most areas for the rest of the week.
Teagasc has set up a helpline for farmers for advice on feeding stock options due to the continuing decline in grass growth rates across Ireland due to the hot weather.
In a statement, Teagasc said that farmers can contact the helpline on 087-7971377 from 9am-9pm every day.
DSPCA responded to calls from 30 locations in Dublin last Friday regarding horses in distress with the heat https://t.co/APQcCCTkYN

— RTÉ News at One (@RTENewsAtOne) July 4, 2018
---
Read more: 
What is prohibited during the hosepipe ban?
The heatwave: In numbers
Ireland's record-breaking week of sun
---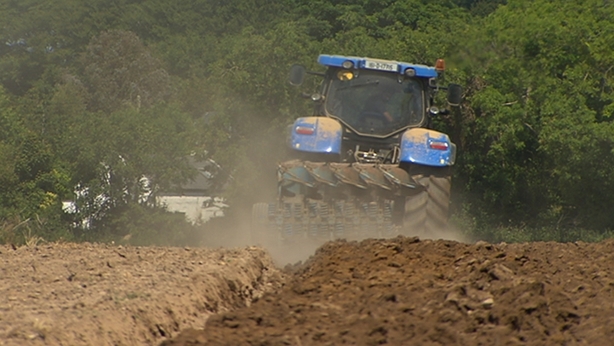 It comes after the President of the Irish Farmers' Association said that grass growth was one third of the normal rate for this time of year, because of the hot weather.
Joe Healy said that the lack of growth was adding a lot of extra cost for farmers.
He also said that farmers were having to use the extra fodder they had begun to replenish after last winter's supply was used up.
He said the growth for the second cut of silage was hampered with very little growth since the first cut took place two to three weeks ago.
Teagasc said that it is working with its Interagency Fodder group in carrying out a fodder census to establish the levels of silage in pits that was meant to be used for feeding next winter.
It said that due to poor grass growth, silage pits are now being opened on most farms.
Group chairman Dermot McCarthy said: "Given that the weather forecast indicates no significant rain for at least another week, it is important that farmers make best use of remaining grass supplies and make the best decisions regarding meal and silage supplementation."
Electricity production at the Inniscarra Dam which serves Cork city has ceased because of falling water levels in the River Lee reservoirs.
The ESB has said there is no cause for concern as it is meeting its statutory water flow obligation on the Lee of 1.5m3/sec which is needed to maintain a high level of water quality.