A geophysical survey has taken place on part of the grounds of the former mother-and-baby home at Sean Ross Abbey in Roscrea, Co Tipperary.
The survey is aimed at identifying whether any children had been buried outside the boundary of the designated children's cemetery.
Sean Ross Abbey operated as a mother-and-baby home between 1931 and 1969.
It was run by the Sisters of the Sacred Heart of Jesus and Mary.
The study was organised by the survivor's group 'We are Still Here'.
They were successful in seeking funding from the Department of Children for the work.
Teresa Collins, who is a member of the group, said that the study is a hugely important step in the group's efforts to identify where the children who died in the home between 1931 and 1969 are buried.
Ms Collins was born in the home in 1963.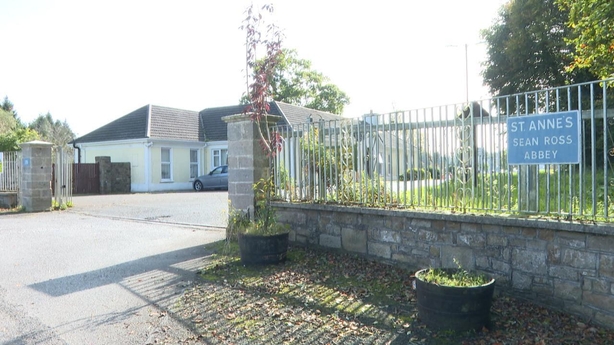 She said: "We know that 1,090 children died in Sean Ross mother-and-baby home up to 1969. There are records that 259 are buried in the site of children's cemetery on the grounds.
"But we don't know where all the other children are buried.
"We need to know where these children are buried. We don't believe that all the children who died could have been buried in the small site that is the children's cemetery, so where are they?"
A piece of rough ground adjoining the children's cemetery was cleared of trees and shrubbery in advance of the surveying work.
Ms Collins said: "More children died here than in Tuam. In Tuam at least they know where they are buried, we don't.
"We owe it to the children who died here and their families to know where they are buried and to properly remember and mark their graves."
The results of the survey will determine the next step in the group's efforts to find out where the children are buried.