Salmon and trout angling has been suspended at two fisheries in the west, as a result of high water temperatures and the impact that they may have on stocks.
Inland Fisheries Ireland said the decision to close the Moy Fishery in Ballina, Co Mayo and the Galway Fishery in Galway city, follows temperature recordings in excess of 20C in recent days.
This level of heat can cause "thermal stress", which can lead to fish kills.
IFO said species such as salmon and trout can suffer from this, due to reduced oxygen levels in the water.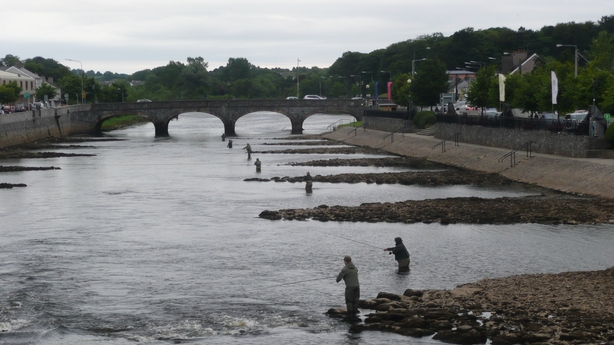 The agency's Head of Operations Barry Fox said it would take some time before water conditions at both locations would revert to normal.
The situation will be assessed on a daily basis and this will inform any decision to allow angling to resume at either location.
Mr Fox said other State-owned fisheries were also being monitored.
These will also be closed if they meet the threshold where a fishing ban must be enforced.
Anglers who have bookings at the Moy or in Galway in the coming days should contact IFI for further information.