An appeal has been made to people not to light fire in woodlands and not to light outdoor fires without permission after two blazes came close to destroying precious coastal woodland in Co Wexford overnight.
The local fire service this evening brought a third fire in the same area under control.
The blazes last night and this morning caused damage to areas that had already been cleared by tree-felling at The Raven on the southeast coast of Co Wexford and a number of units of the Wexford Fire Service were needed to bring them under control.
The latest fire began at about 2.30pm today, about 200 metres from another of the sites, and took a number of hours to be contained, with fire service personnel using fire-breaks to limit the blaze as well as a water tanker.
There was no damage caused to "standing trees" last night or this morning, according to the National Parks and Wildlife Service (NPWS), partly because of the prevailing north wind at the time.
"There isn't a huge amount of damage," a NPWS officer said. "It was well away from trees and away from standing timber. We were lucky."
The service is monitoring the fire that broke out this afternoon to assess what damage will have been caused.
One blaze broke out at about 8.30pm in The Raven area which is home to a nature reserve and a popular haunt for locals and visitors, particularly during good weather.
Staff from the NPWS attended the scene as did two units of Wexford Fire Service and one from Enniscorthy.
That blaze was extinguished and the area made safe after about three hours but, some hours later, another fire broke out near the beach car park at The Raven and took another hour to be brought under control by two units of Wexford Fire Service.
The causes of the blazes are not yet known but investigations are under way.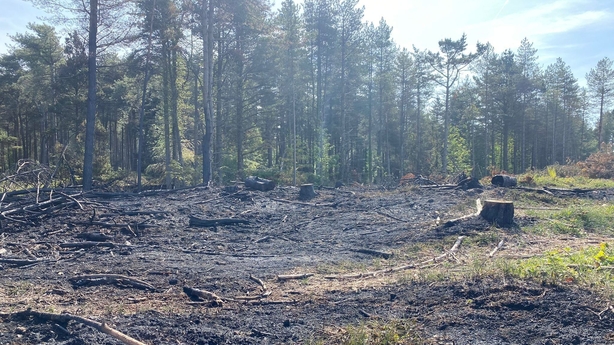 A Status Orange fire warning was issued last week by the Department of Agriculture, running from last Wednesday afternoon and updated to last until Tuesday of next week.
The NPWS officer paid tribute to the fire service for its work and also to people in the area for promptly reporting the incidents.
He appealed to people: "Please do not light fires when there are fire warnings, never light fires without permission and never light fires in forestry areas."