A series of events is taking place in Dún Chaoin, Co Kerry to commemorate the birth of Peig Sayers 150 years ago today.
The renowned storyteller is widely regarded as one on the finest exponents of Ireland's oral tradition.
Her autobiography 'Peig' was a compulsory text on the Leaving Certificate Irish curriculum from 1962 until 1995. The book has long been a source of discontent and ridicule, with its critics citing the difficulty of the language and the depressing nature of the content.
However 150 years since Peig's birth, lecturer in Irish at Mary Immaculate College, Dr Laoise Ní Cheallaigh says student attitudes towards Peig have changed significantly.
"If you speak to people who studied 'Peig' as an autobiography for the Leaving Cert you find that they see Peig in a certain way.
"But now, when I speak to the young people I am teaching here on the Thurles campus, those engaged in our degree course in Irish, it is clear that Peig is viewed in heroic terms. She is for many an icon of feminism, a new feminism relevant to today's world," Dr Ní Cheallaigh adds.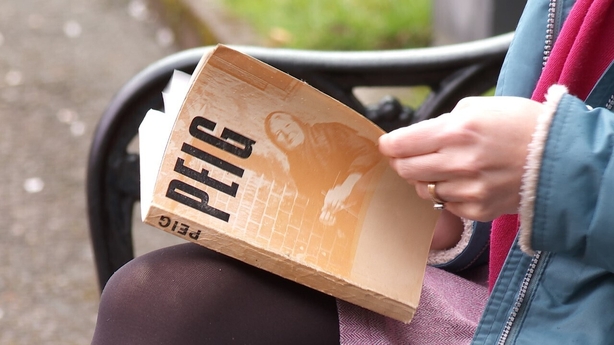 Dr Ailbhe Ní Ghearbhuigh accepts the fact that the book tends to focus quite often on the hardship and tragedies in Peig's life, but she says the work should be evaluated in the context of the era and place in which it was written.
"As we look back on Peig now, I think we begin to realise that she is a person who has greatly informed our understanding of Irish cultural history.
"Descriptions of rural life such as the one Peig has left us are quite rare, especially descriptions from the mouth of a woman, an ordinary person, of that era. For that reason alone it is a very valuable text," Dr Ní Ghearbhuigh says.
Máire Ní Dhálaigh from Dún Chaoin says the portrayal of Peig "in the books" is at odds with how she is remembered in her native parish and that the mockery and criticism directed at her is unfair.
"She was in no way narrow-minded, she was the opposite in fact. She was very open and engaging. Peig was also great company, full of humour and roguery.
"Young people really enjoyed being around her and they sought her out. That's a great sign of a person. Many of them came to Peig with their problems, seeking advice. They were comfortable confiding in her and she was a great counsellor," Ms Ní Dhálaigh says.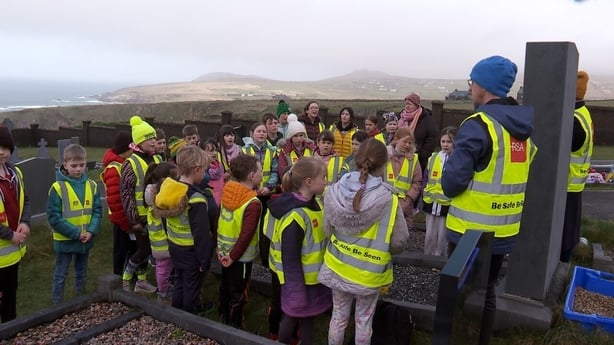 Peig Sayers was born in Dún Chaoin on 29 March 1873. She went to live on An Blascaod Mór in 1892 when she married Peatsaí Flint Ó Gaoithín.
She quickly became known as a fine storyteller with a large repertoire. Esteemed scholars such as Carl Marstrander and Robin Flower collected some of her stories. With the help of her son, Mícheál, her life-story was written down from oral dictation and 'Peig' was published in 1936.
Other books attributed to Peig include Machnamh Seanamhná and Beatha Peig Sayers. The Irish Folklore Commission collected up to 375 stories from Peig along with a large amount of lore, amounting to over 5,000 pages.
Following the death of her husband, Peig and her son Mícheál relocated to the mainland in 1942. She died in Dingle hospital in 1958.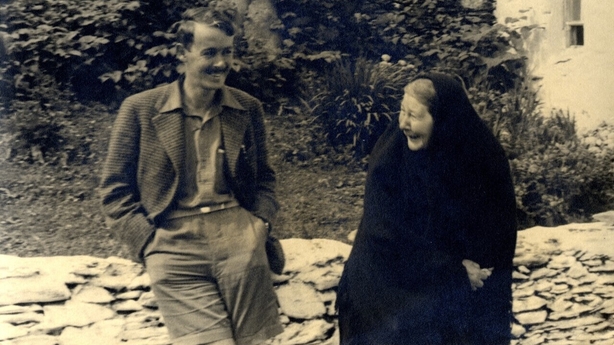 A number of events have been organised by Comharchumann Dhún Chaoin Dún today to commemorate the birth of the famous storyteller, including a commemorative mass, a screening of a documentary about Peig directed by film-maker Breandán Feiritéar and a gathering of song and music in Kruger's Pub.
The children of Dún Chaoin National School laid a wreath at Peig's grave in Dún Chaoin and recited one of Peig's stories.