Problems faced by teenagers today are now greater than before the Covid-19 pandemic, according to secondary school guidance counsellors from across the country.
They say there has been an increase in anxiety among secondary school students since the pandemic and it is being seen by guidance counsellors working in schools around the country.
Tadhg Crowley, President of the Institute of Guidance Counsellors (IGC) said that more hours are needed in schools to deal with students' problems, but it is a constant battle to get sufficient time to deal with them individually.
He said that post-covid, students have anxiety about being in school and relating to others, resistance to being told what to do, as well as the pressures of social media and body image.
He added that it is getting harder for guidance counsellors to deal with the scale of problems and the disruption caused.
Mr Crowley was speaking at the IGC annual conference at Atlantic Technological University (ATU) in Sligo where 300 counsellors gathered for their first in-person conference since 2020.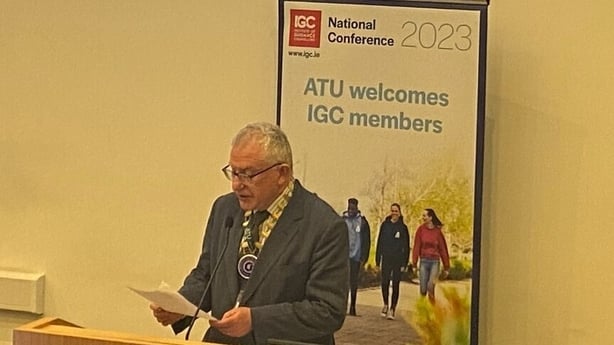 Mr Crowley said it is very important now that guidance counsellors get support, tools and ideas to deal with the more severe problems they are facing with students.
According to Cecilia McGuinness, Chairperson of the Sligo/Longford conference organising committee, the challenges faced now by guidance counsellors are huge.
There is usually just one guidance counsellor in each school, but the career guidance element of their work is now secondary to the counselling and pastoral element of the job, she said.
Ms McGuinness said that in recent years, the move to online schooling has been very overwhelming for students and many have difficulties in relation to things like interacting with people, being in a big hall for exams and doing oral exams.
"Basic communication skills like making eye contact with people and talking to people have been lost by some young people.
"We need to try to get students back on track and build resilience and self-confidence. Otherwise, this is going to be a huge societal issue going forward," she said.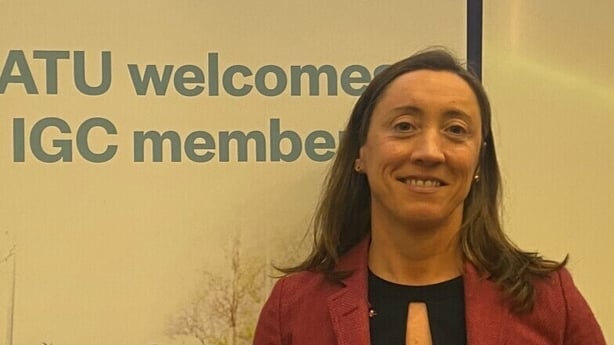 Clinical Psychologist David Coleman addressed the delegates on how they can help students but also on the need to ensure that they too were emotionally supported and how to care for themselves.
One area he addressed was the danger smartphones and social media pose for young people, advocating for a need to have a huge societal pushback in relation to this.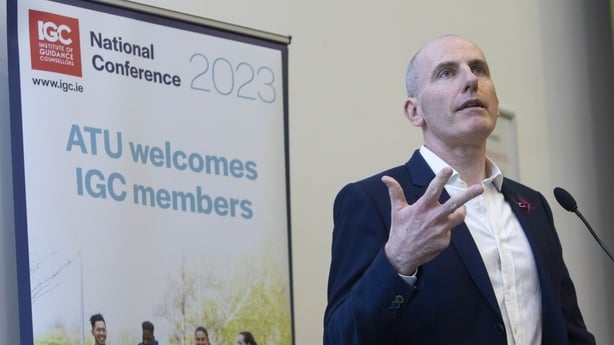 In the school Ms McGuinness works in, Sligo Grammar School, two weeks ago they introduced a no-phone policy.
Already this has changed the atmosphere in the school, she said, in that there is no disruption in classes related to phones and the children are chatting to each other again in the corridors.
She added that the levels of anxiety, which can be related to phones, have been reduced.
The Government is carrying out a consultation programme on a National Framework for Life Long Guidance, and a report is expected in the near future.
A framework is a really important thing to have, Mr Crowley said, calling for more investment in the training of guidance counsellors and the provision of courses.
He added that as people move from guidance in secondary education, to further education and apprenticeships and into to their working lives, they can see opportunities and continue to develop themselves in a holistic way.