The Environmental Protection Agency (EPA) has said it has compliance investigations in progress regarding the Irish Water managed wastewater and sewerage treatment plants in Ennistymon and Lahinch in Co Clare.
It comes as locals in the area called for urgent works to be carried out to stop raw sewerage flowing into the protected Inagh River in Ennistymon that runs out to sea at the popular Blue Flag beach at Lahinch.
Ennistymon Councillor Liam Grant said that raw sewerage had been seen flowing into the Inagh River on numerous occasions.
"We have seen raw sewerage, wipes and sanitary waste flowing into the river on at least nine occasions during the month of January alone. The river is a special area of conservation, and this is a threat to the local ecology but it's also a major public health concern as several people have become ill after swimming in the local area."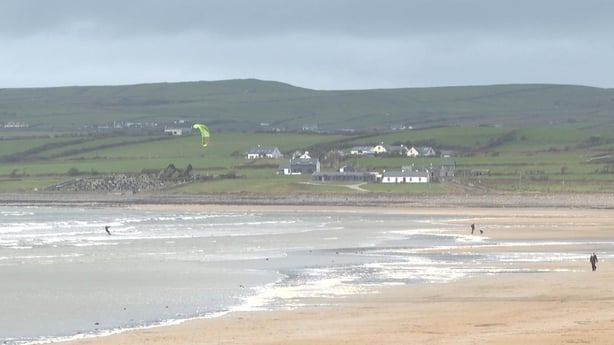 Local woman Lexi Keating said her daughter became seriously ill due to E.coli poisoning after swimming at a local beach.
"In 2018 we enjoyed a day on a local beach. Three days afterwards our two-year-old daughter became seriously ill with acute renal failure from E.coli poisoning. She spent nearly a month in hospital fighting for her life in ECU. I have no doubt that raw sewerage in the water was a contributory factor to her illness."
Irish Water is responsible for the water treatment plants in both Ennistymon and Lahinch.
A spokesperson said, "Occasionally incidents can occur due to extreme weather or equipment malfunction. When such issues arise, the crews on the ground carry out remediation works as quickly as possible."
The agency added that, "Uisce Éireann has a targeted programme of investment for new and existing wastewater infrastructure across Co Clare. As with any significant infrastructure project, construction timelines and completion dates will be subject to a range of factors including land acquisition, planning and other statutory consents.
"For this reason, a commencement/completion date for the upgraded wastewater treatment plant at Lahinch/Ennistymon cannot be provided at this stage."
A recent EPA site inspection found that there was no alarm at the facility to alert Irish Water workers to a breakdown or emergency overflow.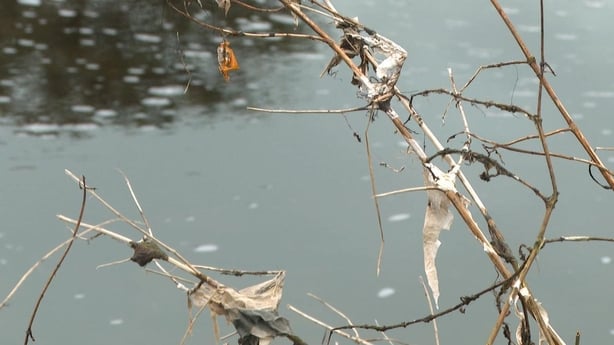 The report stated the Ennistymon treatment plant and pump station required a complete upgrade.
"The Lahinch Road pump station is unable to pump all the water to the wastewater treatment plant for treatment and, as a result, significant overflows into the River Inagh occur on a regular basis."
The EPA added, "Due to inadequate treatment at the Lahinch plant leading it to fail EU treatment standards, Lahinch is on the EPA's list of priority areas where treatment must improve to resolve national environmental priorities.
"The EPA has compliance investigations regarding Lahinch and Ennistymon and progress in upgrading these plants is being tracked under these investigations."
Green Party Senator Róisín Garvey lives in the area and said that a possible timeline of 2029 for completion of a new treatment plant was "wholly unacceptable".
"We have been told that it could take up to 2029 for a new plant to be built and operational in Ennistymon and Lahinch. This is way too slow. The inadequate treatment plant currently in place is hindering further housing developments and is a public health threat in our community.
"We need Irish Water to treat this issue with the priority and the seriousness that it deserves and build a new treatment plant for the benefit of locals and tourists alike."