Uncontrolled fires pose a danger to wildlife, property and potentially human life, as well as significantly limiting the ability of the fire service to response to other emergencies, Cork County Council has warned.
The local authority's comments follow some 20 reported gorse fires on the Mizen and Beara peninsulas since last weekend which drew on the services of all six West Cork fire brigades from Castletownbere to Dunmanway.
Crews worked in conditions described as "very challenging" for long hours, with strong winds making it very difficult to fight the fires, some of which came very close to private houses.
Last night, local gardaí called in the Schull Fire Brigade assisted by the Dunmanway Fire Brigade to the Irish Aviation Centre on Mount Gabriel as the blaze came close enough to activate the building's fire alarm.
Fortunately, the installation was undamaged.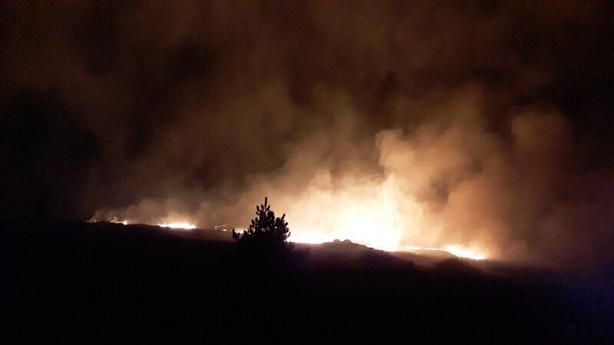 West Cork TD and Fianna Fáil spokesman on environment, climate action, and biodiversity, Christopher O'Sullivan said that if the fires were started intentionally, it was "completely irresponsible".
"County fire services are completely stretched as it is in responding to incidents. When they have to put themselves at risk dealing with hillside fires, it means they can't respond to other emergencies. The strong winds were forecast, it was always going to be an issue," he said.
The burning of vegetation from 1 March to 31 August in any year is an offence under the Wildlife Acts and anyone found burning vegetation within this time frame is liable to prosecution.